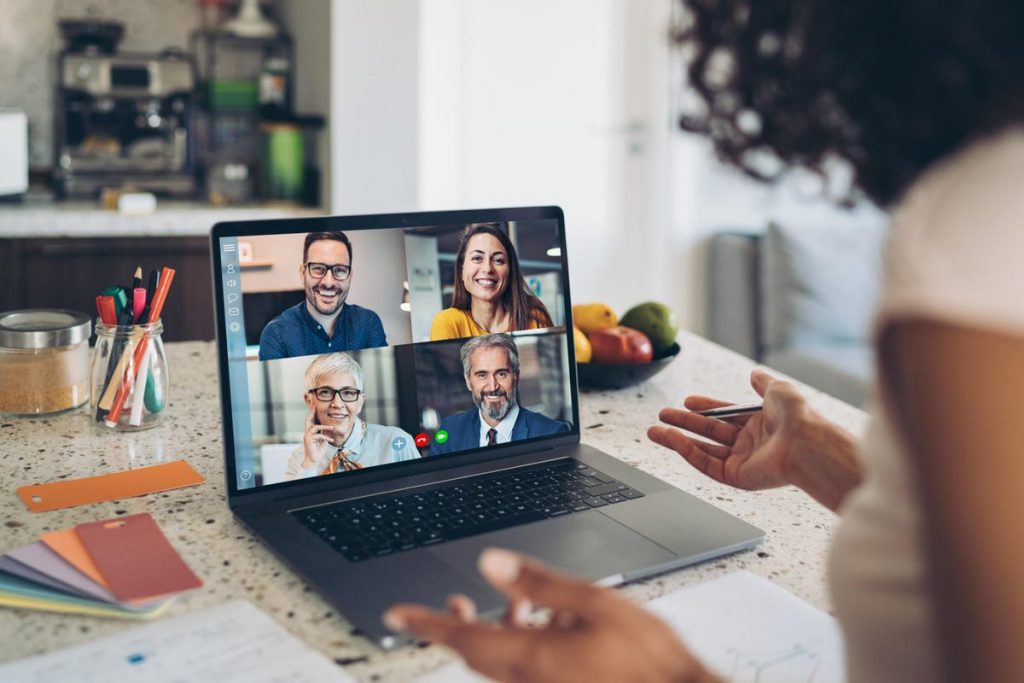 In Flux And In Flex: How Covid Made The Case For Flexible Offices
CEO, Americas at The Instant Group overseeing the company's expansion and operations throughout the Americas.
Last spring and summer, many companies were announcing their plans for return-to-office, work-from-anywhere, hub-and-spoke or other office return strategies. Many strategies were conceptualized and analyzed — including by us at Instant — and sweeping projections were made about the broad shifts in when, where and how we would work. We reported on a few of them just about a year ago when I wrote about the beginning of the new office trend.
Now, company strategies are in flux again. Earlier this summer, companies from Apple and Morgan Stanley to Salesforce and Warby Parker, among countless others, put a line in the sand on return-to-office dates, with Labor Day often earmarked as the back-to-office benchmark. Yet, weeks after these announcements, many companies had to put those plans on hold and have announced new re-opening dates or have left it entirely open. As the Delta variant has spread in the U.S., and companies have planned and re-planned, a crucial need in office strategy has been laid bare: the ability to pivot.
At Instant, we help companies realize their office strategies and solutions. To future-proof, companies need to forget the traditional construct of the office. Successful strategies will rely on the confluence of people, place and technology, with ample room for agility. If a company starts with a pre-prescribed square footage and lease term, there is little room to respond to the changing dynamics at play. Instead, companies should be looking inward, asking smart questions such as:
• What is our people-first strategy?
• What is the role of the office in your organization?
• What kind of environment do you want to create?
• What role does technology serve in enabling your culture and productivity?
Once companies understand what's important to them, they must test, measure, learn and adapt before execution. There is no going zero to 60. How do you ensure the best-laid plan is, in fact, great? Launch and learn.
To test return-to-office planning, many companies allowed vaccinated volunteers to return to offices before official return dates. Running pilot groups allowed human resources, information technology and real estate teams to see in action how office spaces would be used in this new-normal environment. The insights captured during this test phase will provide data-driven measures and enable business leaders to adapt with speed.
When it comes to selecting where these offices will be, companies employ different strategies. For some, they are the company headquarters in central business districts. For others, they are flex spaces in the suburbs as we have seen offices trending toward what our research finds as a rise in suburbia. To that end, SaksWorks is doubling down on out-of-city demand, with some locations launching in the suburbs of Long Island, Westchester and Connecticut.
The for-profit healthcare company Humana tested outdoor offices to see employee interest and response. For many companies, adapting the traditional workweek construct to a hub-and-spoke or office/remote hybrid schedule is a broad-based test case.
Once implemented, companies need to track usage. What is the utilization rate? How is employee satisfaction? To measure, listening and tracking are key. Then we can learn, did the test case work? At Apple, according to the New York Times, after the company announced a return to office date, "about 1,800 workers signed a letter to Tim Cook, Apple's chief executive, that said forcing employees back into the office would cause some people to leave the company." They have since adapted, moving their return date. Time and again, we see that power is in the hands of the employee, and they can vote with their feet — meaning, dictate where and how they want to work.
Covid-19 has moved work beyond a place; now, work is a thing you do, no matter the place it is done from. This means companies can adapt more easily, with the right real estate solutions in place, to offer curated work experiences based on individual desires. Yet this can only be accomplished when office space is fluid. Committing to long-term, traditional leases leaves little wiggle room — or budget — to adapt. As adaptation and the ability to smartly, and quickly, pivot are crucial to a company's success, those who embrace flexibility are better able to test, measure, learn and adapt, to meet the needs of their staff and their consumers now and in the future.
---
Forbes Real Estate Council is an invitation-only community for executives in the real estate industry. Do I qualify?
---