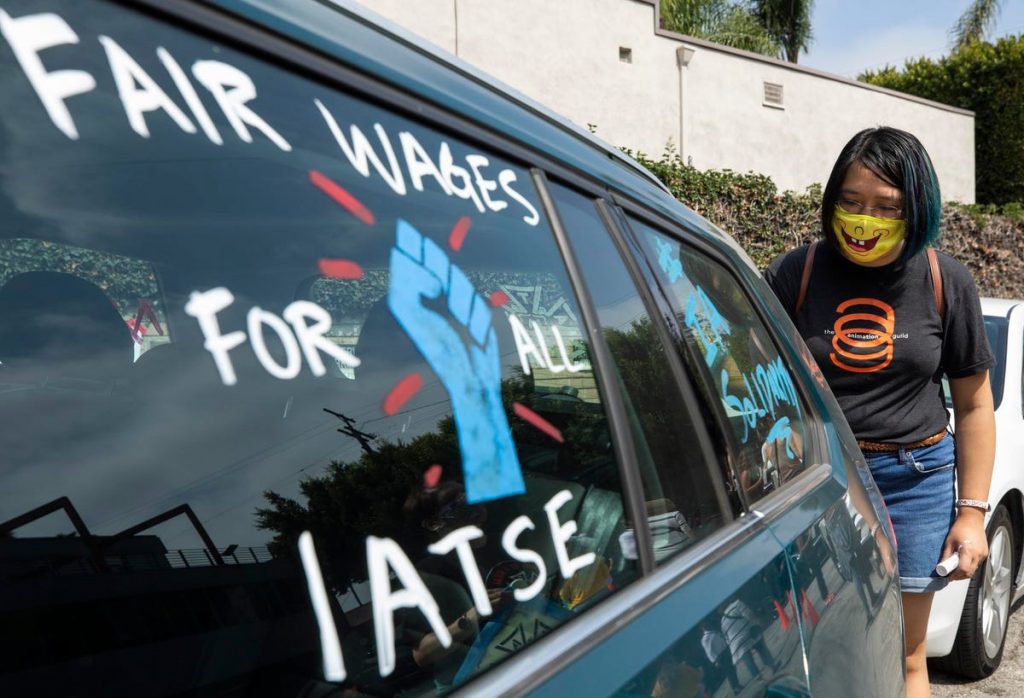 IATSE Negotiates New Agreement Covering 20,000 More Workers
The International Alliance of Theatrical Stage Employees has negotiated a new labor agreement with studios covering 20,000 more workers. IATSE will allow members to vote on the new contracts, but the deal may have averted a looming strike.
IATSE has stated that the three-year deal covers TV and film workers. The agreement comes on the heels of the Alliance of Motion Picture and Television Producers agreeing to a deal with similar terms which covered over 40,000 west coast members.
The union represents behind-the-scenes tradesmen including stagehands, camera operators, makeup artists, gaffers, cinematographers and others. They have been fighting for higher pay and better working hours. IATSE members have become vocal in their calls for better working conditions, especially on social media. Much of it has to do with rushes to make up for production stoppages due to the COVID-19 pandemic.
According to IATSE, agreements includes low-wage members seeing a 60% boost in hourly minimum wages, members receiving at least 9% scale wage increase by the end of the contract, changes to meal breaks, and compensation from streaming services.
"We were able to achieve gains in all of our core areas," IATSE international president, Matthew Loeb said in a statement. "Quality of life issues were at the top of our priority list. The protective terms we negotiated in this agreement and the agreement reached earlier establish a defined weekend with the studios for the first time. The two agreements incorporate stiff penalties for failing to provide meals and breaks. Taken together, the improvements we made at the bargaining table are very significant and directly due to the solidarity of our members."
Proposed contracts will still need to be approved by members and the votes will be held simultaneously, though a date has not been set.