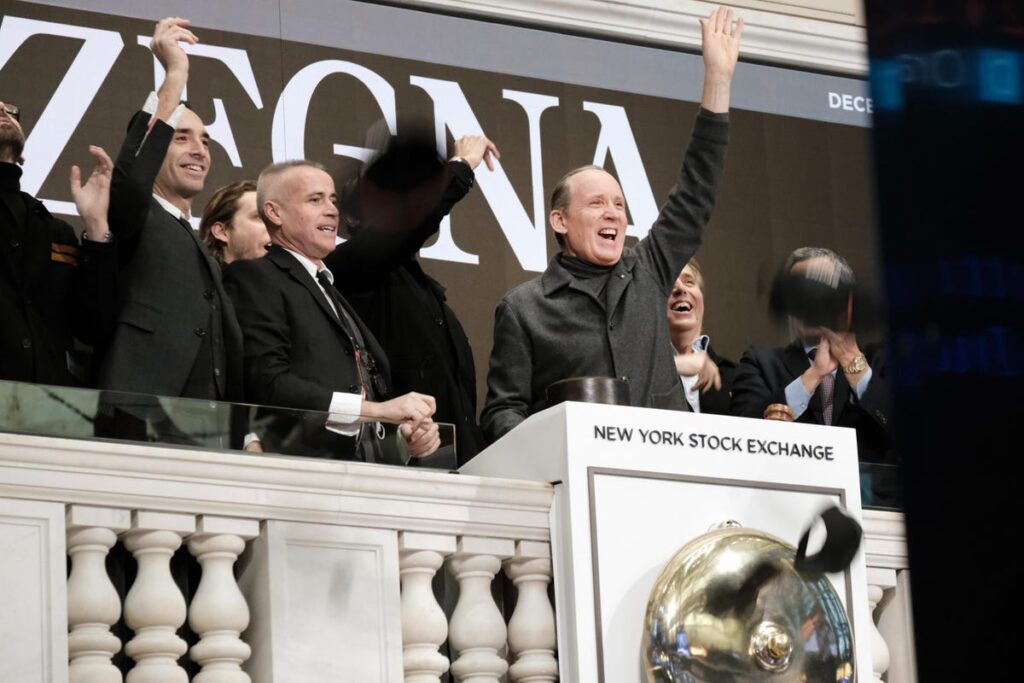 How Zegna, Italian Luxury Retailer, Is Reinventing Itself As A Public Company
Ermenegildo Zegna Group went public last Monday, December 21st, in a special purpose acquisition (SPAC) deal with Investindustrial Acquisition Corp. Shares started trading at $10.30 with a valuation of $3.1 billion. At 1:30 p.m. EST today, shares were $11.55 and its market cap was $2.6 billion.
The luxury fashion house is 111 years old, a rare age for a company to go public. However, last November, the CFO, Andrea Cicero, of the SPAC, Investindustrial, invited Zegna. And, after bringing it to the family and board, the CEO, Ermenegildo Zegna, decided it was the right decision. As part of the deal, the company has rebranded to consolidate three brands into one under the simple name of Zegna. In an interview with The New York Times, the CEO stated about the decision to go public, "scale — it's our agenda — don't ask me how big scale would be, but surely bigger than what it is right now."
The company has raised about $750 million in gross proceeds from the deal, and it has ambitious growth plans. The SEC filing states the company expects to grow revenue 22% from about €1.21 billion ($1.45 billion) in 2021 to €1.48 billion ($1.68 billion) in 2023, with core adjusted EBITDA increasing by 34% in the same period.
The company will continue to shift product focus to leisurewear and DTC sales
When CNBC asked Zegna in an interview where the growth was coming from, he said, "Covid has helped us get lighter in cost and to come out with a new strategy which is moving our perception of the brand from a power suit brand to a luxury leisurewear brand." The New York Times NYT reported the company decreased costs by about $100 million during the pandemic. And in the SEC filing, the company reveals the leisurewear category made up 51% of revenue in the five months before June 2021, up from 38% in 2016.
The company believes Thom Browne alone will grow from €161 million ($182 million) in 2019 to €306 million ($347 million) in 2023. Wholesale revenue will likely be below pre-Covid 2019 levels in 2023 due to ongoing inventory control and customers' transition from that sector. However, the loss in that category will be offset by growth in travel retail, especially in Asia Pacific (APAC).
The number of retail stores will increase, adding significant revenue
There is a mix of reasons for its eager growth plans, including the expansion of retail stores. Thom Browne's increased revenue drives from plans to increase store count from 38 at the end of 2020 to 68 at the end of 2023. In addition, the Zegna branded stores will grow slightly from 238 to 244 in the same period. And with more stores comes an increase in capital expenditures.
However, EZ Real Estate, a former subsidiary of Zegna, has demerged as part of the disposition. It owns corporate offices, showrooms, warehouses, and other buildings, including Zegna's headquarters and manufacturing plants in Italy. Zegna will continue to lease assets from EZ Real Estate.
Under its new name, Zegna, the historic fashion retailer is using its stock market debut as an opportunity to modernize itself and its products. Going forward, the company will offer more leisurewear, expand its DTC retail stores, and boost its digital presence. It will be up against many existing luxury leisurewear brands and public companies, like LVMH, Kering (parent company to Gucci), Dior, and more. It's upped its challenge, but it seems to know that. Perhaps this move is exactly what's needed to keep the iconic name alive for another century.