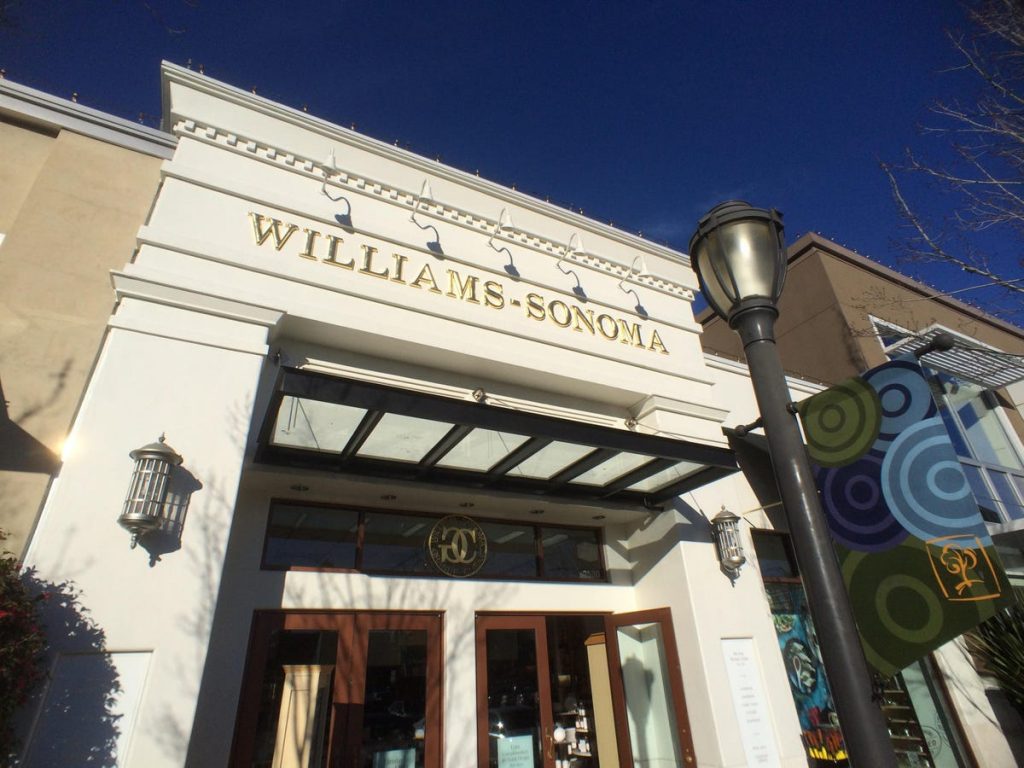 How Williams Sonoma Blew Away Its Third Quarter
Count Williams Sonoma as another home products retailer that is continuing to hit home runs.
The multi-brand company blew out its third quarter with an outstanding performance, joining other home products retailers like Home Depot and Lowe's in confirming that the boom in the sector is in no danger of ending anytime soon.
The hard numbers were impressive: Revenue up 16% on a 16.9% increase in "comparable brand" sales, its equivalent of same store sales; (non-GAAP) earnings per share up 30% to $3.32; and a rise in its full-year outlook to 22% to 23% net revenue growth and non-GAAP operating margin between 16.9% to 17.1%. Those numbers outperformed others in the sector, by the way.
As such it joined other retailers in upping their forecasts for the near future, putting to rest Wall Street fears that as Americans started to emerge from the pandemic hibernations, they would shift spending away from their homes and towards out-of-home activities like travel, vacations and entertainment. That spending may indeed be increasing but so far it is not at the expense of consumer remodeling, redecorating or renovations.
Never the less the stock tapered off around 6% in the first hours of after-hours trading more than wiping out the 4.3% gain during the day's trading. Wall Street may have been spooked by concerns about supply chain issues that the company says are not likely to let up until mid-2022. Back orders increased for the quarter in the meantime, company executives said.
Nevertheless, CEO Laura Alber was positively ecstatic about the company's growth opportunities, particularly with market share gains from retailers she described as either not up speed with their online businesses or too focused on e-commerce at the expense of physical stores. On its call with analysts after releasing its results, the company said e-commerce now represents 67% of its total business, up substantially from pre-pandemic levels. "We have incredible opportunities" in the overall fragmented home furnishings category, Alber said.
The growth in comp sales for the quarter was across the entire portfolio of nameplates: West Elm at 22.5%, Pottery Barn at 15.9%, Pottery Barn Kids and Teen at 16.9% and the Williams Sonoma kitchenware unit up 7.6%, which the company put in the context of a 30.4% gain last year when the pandemic first hit and home cooking exploded.
In her comments and in response to a question on the call, Alber specifically called out the company's Williams Sonoma Home division as "one of our biggest revenue opportunities." The higher-end home furnishings brand was originally launched right before the 2008 Great Recession and the stores that had been opened were subsequently closed. More recently the company has doubled down on the business, focused as online-only. Alber said she saw "a huge gap in the marketplace for (a retailer selling) proprietary product that is sustainable" in what she said was a fragmented sector. She declined to put a dollar figure or percentage mark to the unit's current or potential revenue but clearly saw it having enormous potential.