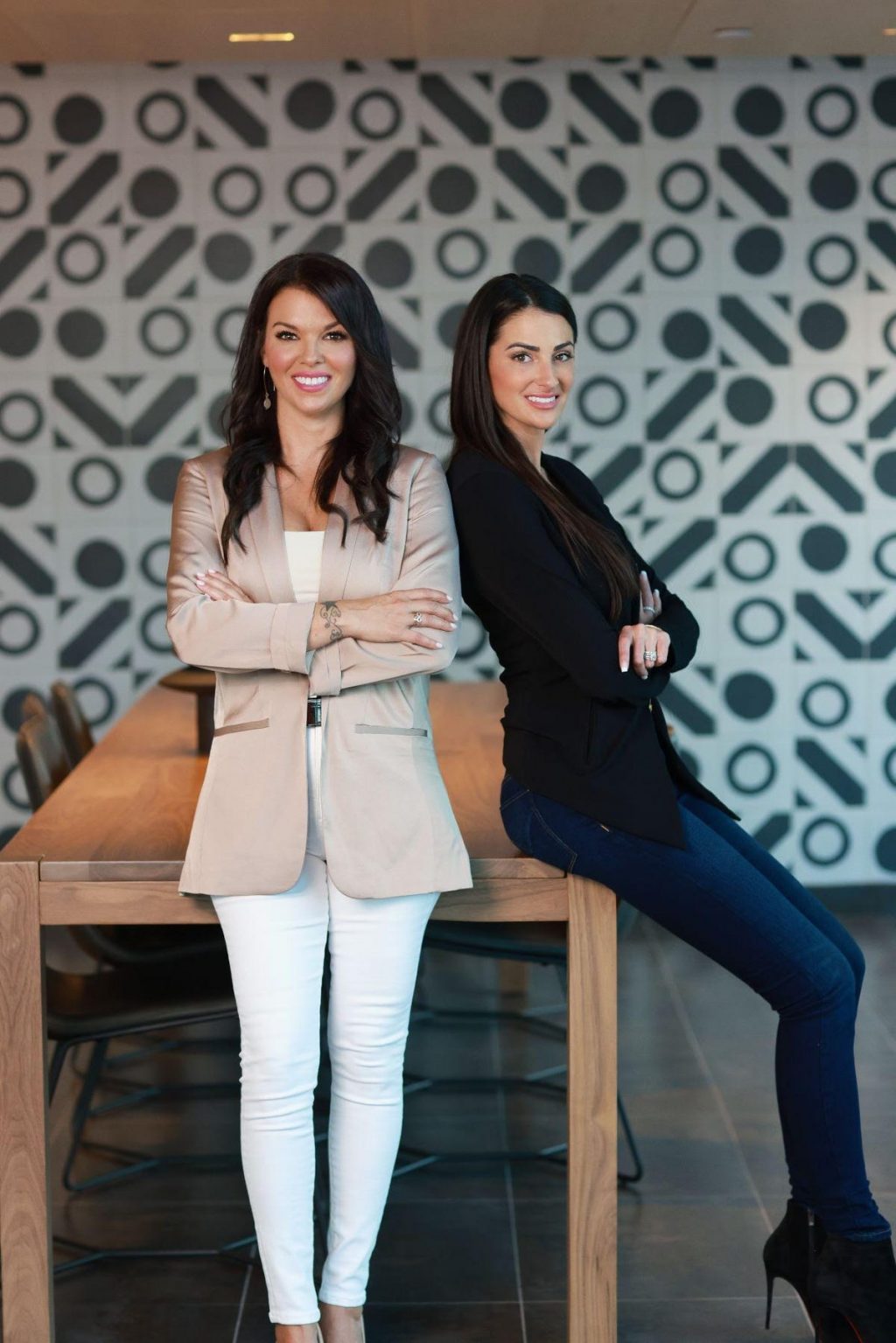 How Two Women Created And Grew A Brand In A Misunderstood Industry
It's easy to sell lipstick to a makeup fanatic or seaweed snacks to a health food fanatic, but what's far harder (and may hold more possibility) is growing a brand in a misunderstood industry. Which is exactly what Sugar and Kush founders, Laura Brenner and Danielle Papajan did when they launched their CBD line of products.
While the CBD industry is now expected to reach a $3.5 billion valuation this year, most consumers didn't understand the difference between CBD products and psychoactive THC – something that Brenner and Papajan work tirelessly to change. Their story of building their seven figure business from the ground up proves how critical it is to believe wholeheartedly in your product, and to help consumers see and understand the value for themselves – even when there are many obstacles to overcome on your way to success.
Born Out Of Need
Brenner was diagnosed with Stage 3 ovarian cancer when she was just 31, with doctors telling her that tumors had been found on her uterus, her ovaries, and her diaphragm. After surgeries to remove the tumors, Brenner focused wholeheartedly on natural remedies to heal her body. Alongside an all-natural lifestyle, going vegan, alternative medicine, and juices, she leaned heavily on CBD and THC.
"After 90 days of this lifestyle, I was cancer free," Brenner shared.
Of the lifestyle changes and additions she made, one that she was the most impressed with was CBD – so, she turned to her long time best friend Papajan for help on how to build and scale a CBD product – and that's how Sugar and Kush was born.
"My background has always been in natural remedies and healing, which has lent itself beautifully to product creation and quality control," Brenner explained. "Danielle is in operations and corporate sales, which has led the direction and management of our business."
Overcoming Stereotypes
Despite today's buzz around CBD, it didn't have the same popularity back in 2018 when they first started — especially not for a female market. "The vision was always to target women, and we specifically wanted to create a fun, relatable female-friendly CBD brand," Papajan explained.
They learned quickly that the CBD market was largely male-dominated, both in consumers and in other entrepreneurs. Additionally, most consumers grouped CBD into the THC category, believing that it had psychoactive properties. Because of this, female consumers tended to stray away from any CBD purchases.
"When we looked around the industry, we solely saw brands that were unapproachable, or branded as medicinal," Papajan recalled. "That was such a far cry from the brand we were building with Sugar and Kush, which was all about approachability, femininity, and fun."
"We both had to educate female consumers about the many benefits of CBD products – including its difference from THC – and also forge an entire new leg of the industry for these consumers," added Brenner.
Branding Matters
As many entrepreneurs know, branding is everything: it's how a company relates to and connects with their target market. So, Brenner and Papajan's secret to building the Sugar and Kush brand came down to one thing: vision. "You have to let your vision shine through in your brand," Papajan explained. "We shared such a compelling vision of the fun and femininity that a CBD brand could offer, so we brought this into every step of the process: from the bright pink, yellow, and blue colors, to the logo of the cupcake with the straw."
It isn't just about the visual assets of the brand, however. "Your brand should be a direct representation of who you are," Brenner added. "This is why it's so critical to stay true to yourself. People buy from people, not brands that are imitating people."
The founders bridged their love for the fun, feminine feel of bright colors and sugar references with the initial core premise of help through their extensive R&D process. "I never liked the taste of CBD products, so I was convinced they needed something sweet," Papajan admitted. "But, since Laura's background is in natural remedies and she's very anti-sugar, she refused to go against her values. We compromised by diligently spending time in a research and development process that created a low sugar, keto product that tastes amazing."
Building Trust
Sticking to natural ingredients and sharing the story behind the brand are two of the many ways that Papajan and Brenner built (and continue to build) trust with their target market. They also sought to educate, and continue to do so. "We find that customer service is imperative within a company where a customer is going to have questions," Brenner noted. "We see it as the final puzzle piece outside a solid project, so we ensure a strong support system for the customers, and apply their feedback into our research and development process."
Since their early days, they've now expanded beyond the oil drops, gummies, and cookies that Sugar and Kush initially offered, into bodycare, through bath bombs, sugar scrub, and body butter. It's an expansion that only brands with loyal customer bases can pull off. "If you know you are serving your target market, and you're educating them on how you're doing this, you can't fail," Brenner noted.
"That's also how we've expanded to a loyal male customer base, too!" added Papajan with a smile. With the right strategy and commitment, what was originally an obstacle to overcome in an entrepreneurial building process can be a powerful asset to your company's journey.