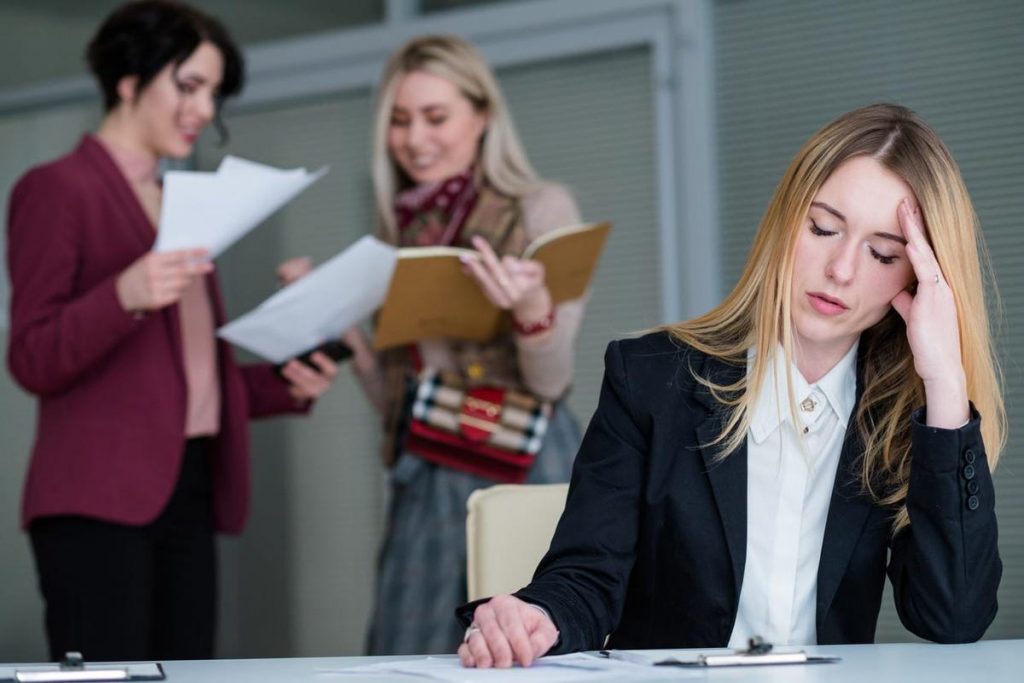 How To Manage Your Hypersensitivity: 5 Tips For The Workplace
By Renee Goyeneche—
Elaine N. Aron, Ph.D., first researched the Hyper (Or Highly) Sensitive personality trait back in the 1990s, revisiting Carl Jung's concept that approximately 20% of the population is born with a more sensitive nervous system. These people possess "innate sensitiveness," a trait that shapes their interactions, experiences and worldview.
This characteristic can be a double-edged sword in the workplace. Highly sensitive people tend to be intuitive and empathetic, and can forecast the needs of others, making them excellent team players. However, they often have less emotional resilience and may have difficulty coping with professional setbacks and criticism. They are also more reactive to physical and emotional stimuli, so the workplace dynamic may leave them feeling overwhelmed by too much information.
Hypersensitive people tend to produce their best work in a quiet, stable environment, but the "new normal" of the last 18 months has provided precious little stability. We have had to adapt both our personal and professional lives to changing circumstances, while at the same time, the demands have increased on both fronts. The stressors involved in these transitions affect people across the board (a recent study shows 67% of workers believe professional burnout has worsened during the pandemic). Still, the struggle may be most difficult for those with a highly reactive nature.
Sensitivity's Genetic Link
Environment plays a significant role in reactionary behavior. However, recent research reveals that the highly sensitive personality trait also has a verifiable genetic link, accounting for 47% of the variation in individual sensitivity. So if you're accustomed to hearing "Why do you take things so personally?", the answer may be, it's in your genes.
How Sensitivity Manifests At Work
Here are some indications that you may be hypersensitive:
Environmental stimuli can be very distracting and affect your ability to work. Bright lights, strong smells, and loud sounds seem to impact you more than they do others. You prefer to work alone because it lets you control your privacy and allows you to focus.
You tend to overanalyze. You might be unable to stop fussing over what amounts to a small mistake or replay complex interpersonal communications over and over in your head. These thought pattern loops can take up residence in your brain and be hard to break.
You're very detail-oriented. Science says that hypersensitive people process information in more regions of their brain than non-hypersensitive people. If you're constantly catching what others overlook, hypersensitivity may explain it.
You are continually overworked. Highly sensitive people are empathetic and tend to take on extra work, often compensating for others' lack of initiative.
You're easily overwhelmed. Because hypersensitive people are already working under an increased mental processing burden, additional or unexpected tasks can push them quickly into overload. If you're feeling overstimulated, disorganized, and emotionally volatile on a regular basis, it might indicate you're hypersensitive and have taken on too much.
5 Tips for Coping With Hypersensitivity at Work
1. Manage your environment. Reducing the amount of input you receive will positively affect your productivity, so, if possible, work in a private area. If that's not an option, try to keep visual distraction to a minimum. Facing toward a wall or setting up a desktop partition may help. Wear noise-canceling earbuds, and let others know that if they're in, you're not available for non-work-related interruptions.
2. Practice speaking up. Most hypersensitive people–approximately 70%–are introverts. The combined nature of these two characteristics doesn't make it easy to vocalize your needs, but it's well worth the effort. Tell the people around you what you need to work the most effectively, without apology. You may be surprised at the amount of accommodation that's possible when you express your needs clearly.
3. Interrupt negative self-talk. Hypersensitive people are notorious overanalyzers, and may question every nuance of an interaction. Did you react appropriately? Say the right thing? Take the right action? Once that thought pattern emerges, telling yourself to "just get over it" is generally ineffective. Instead, try taking five minutes to write down your concerns. Once they're in front of you, it's easier to take constructive action.
4. Learn to say no. We all get requests to help with outside projects, but if you're overloaded, and it's not your responsibility, don't take it on. What feels heavy now might be impossible to carry later.
5. Spin your sensitivity. Rather than seeing sensitivity as a flaw, appreciate the strengths inherent in your personality that don't come so easily to others. Recognize that what might feel like weaknesses can work to your professional advantage, since hypersensitive people tend to be conscientious, devoted employees and are often high achievers.
Renee Goyeneche: I am a writer and research editor focusing on information that benefits women, children, and families. Find me on Twitter and blogging at Imperfect Perceptions.