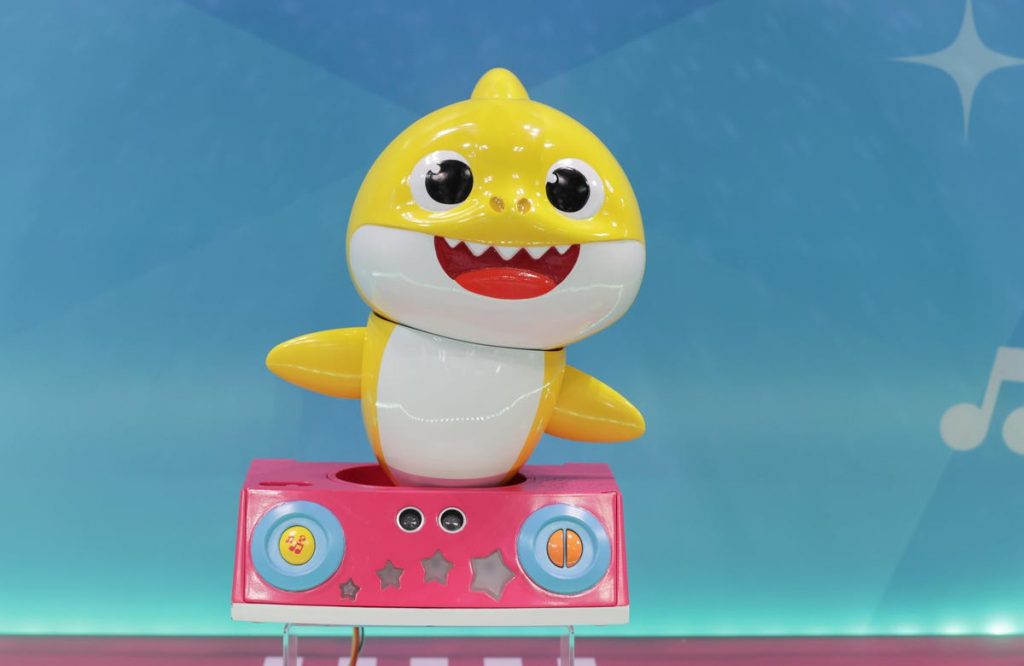 How Inclusive Marketing Helped the Makers Of Baby Shark Get More Than 42 Billion YouTube Views
These days I listen to a lot of Baby Shark. Whether its in my home or on car rides, my one-year old daughter has yet to get enough of it. And because it has become integrated into our routine, I couldn't help but notice all the ways in which the brand is inclusive.
As I researched PinkFong, the makers of Baby Shark more, I realized the magnitude of their reach: more than 42 billion YouTube views, nearly 350 million app downloads, just under 87 million YouTube subscribers. Their content is stellar and is designed for repeat consumption.
But the brand inclusive approach also supports their success. The good news, is their approach to reach broader audiences can be adapted to your brand. Here's how.
Languages. We speak Spanish in my home, so anytime my daughter is watching her shows with us, they are in Spanish. And when she's with my parents, she watches the same thing in English. I did a quick search on YouTube and noticed that PinkFong has channels in English, Spanish, French, Portuguese, and Chinese.
With each iteration of the channel, they used their original video and changed the audio and captions for the various languages.
Children who enjoy this type of content and entertainment aren't limited to just one geography. PinkFong has seized the opportunity to serve children and families in markets all over the world by delivering content in a manner that works for them.
Other brands are taking similar approaches. Gary Vaynerchuk has Instagram accounts in Spanish, Portugese, French, Polish, Chinese, and more. It is very common for publishers to publish popular books in various languages to extend their reach. International airports create signage in multiple language to accommodate travelers from different countries. And for years, electronics companies have recognized they have customers all over the world, and have built their products with a global consumer in mind, by having it support various languages.
Don't feel pressure to have to support multiple languages all at once. Start with one language beyond English, and work out a system that works for you and the customers you want to serve. Then branch out as needed over time.
Stereotypes. One thing that stood out to me as I listened to Baby Shark over and over again, was how care was taken to ensure the content avoided common gender stereotypes. Whenever there's a reference to someone cleaning the house or cooking dinner — it's Daddy Shark or Grandpa Shark. Meanwhile, Mommy Shark is putting on makeup, or Grandma Shark is out fishing.
Brands wield a lot of power and influence in terms of representation. Thus it is important when thinking about how to do representation in an authentic way that — that your brand considers which stereotypes you want to avoid and or dispel with your visual imagery.
I worked with a marketing team earlier this year that had policies in place to ensure they were contributing to negative stereotypes for women or people of color within their advertising. I'm working with a client now who is thinking a lot about power roles and how their photography should be presented so it doesn't inadvertently put marginalized groups in a more subservient role in their imagery.
As you think about the imagery your brand puts forth, it is a good idea to establish guidelines as to what types of message you want to ensure your brand sends, and which ones you want to avoid.
Accessibility. As mentioned earlier, all the Baby Shark videos have captions. Not only does this help kids learn, but it also serves a role in helping people who may be hearing impaired enjoy the content as well.
It is fast becoming best practice to incorporate captions for video content — not only to be inclusive of the hearing impaired, but also for the increasing number of people who watch videos with the sound off.
Adding captions to video content your brand creates is becoming even more cost effective with a number of tools available that automate this process for you.
Inclusive marketing is the future of marketing. And increasingly, there are more tools, resources, practitioners, and examples of brands that make it easier to practice than ever before.