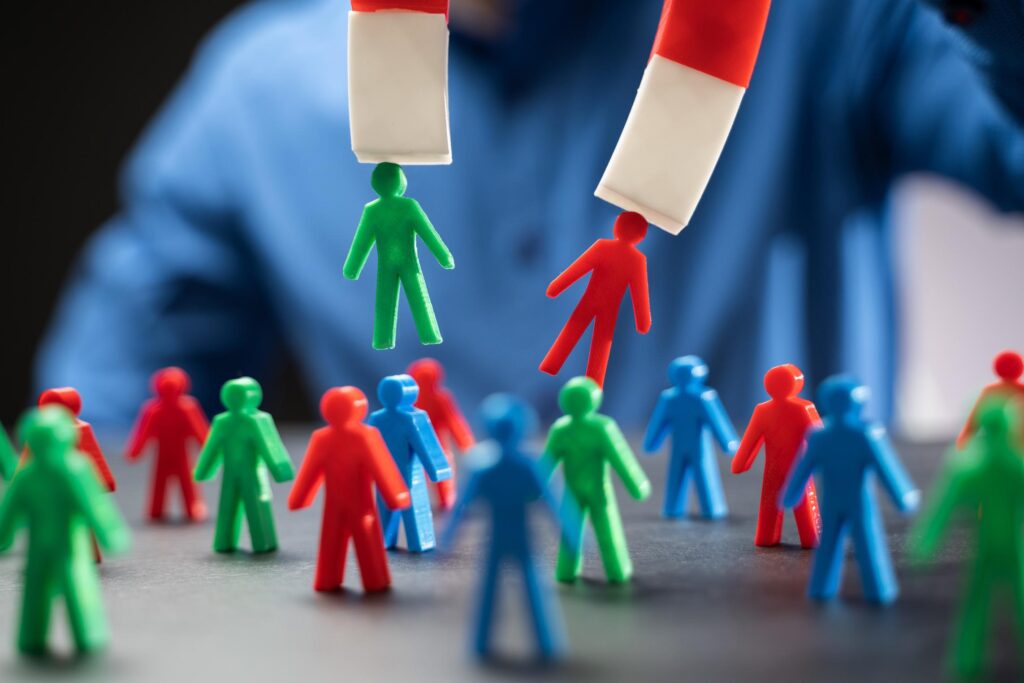 How Businesses Are Bringing In Leads In 2022
You solve a problem every entrepreneur faces. And you've done so in fewer steps and lower cost than any other solution in the market. You've created the irresistible offer that many talk about, but few have accomplished. You hang your virtual shingle, whether it be a website, landing page, or social media handle. And you launch with fanfare and press releases. And you wait for customers to come rolling in. And you wait. And you wait. And you wait.
Lead generation. It's the bane of every business's existence. No matter how good a product you have, and how spectacular your customer service is, without leads, you don't have a business. I asked ten entrepreneurs how they solve the problem of lead generation in their businesses. Here is what they told me.
1. Act on Your Values Every Day to Attract Meaningful Leads
Generating leads is one thing. Generating the leads you want to work with is another. "The foundation of lead generation needs to be attracting the type of clients and teams you want to work with," says Sherry Battle, CEO of Entrepreneur Dream Team.
"Keeping your values front and center will attract like-minded people. If you want to work with people who are steadfast in their beliefs and whose beliefs align with yours, make your mission statement your first priority in your professional and personal life. That mindset will act as a magnet and generate leads organically."
2. There's a Desert Between Starting Your Business and Flourishing Lead Generation
"There's a vast desert for small business owners, CEOs, and entrepreneurs after launching a business, generating revenue, and running the daily operations. Most people think of lead generation as networking, complex systems, and sometimes even manipulation. But it's simpler than that," says Renzie Richardson, CEO of BHFL Group.
"Streamline the processes you already do so that you can create more time to work on lead generation. You can utilize all sorts of tools like word of mouth, email marketing, social media connections, and more – but if you don't have your inner cogs sorted in the rest of your business, you won't be able to stay organized enough to follow up on those leads. Adjust your mindset from entrepreneur to CEO by streamlining, and the leads will come."
3. Branch Out of Your Comfort Zone for Ultimate Lead Generation
"I think that broadening our niche by expanding out from our comfort zone is one of the best ways to generate new leads," says Joy Mbanugo, Head of Partnership Finance of Google Cloud.
"When I lived in London, I met so many interesting people, but I also realized that finance is more than just taxes. By branching out into cryptocurrency, corporate finance, and cloud technology, I have networked with all sorts of intellectual professionals that I would never have met otherwise. So consider branching out a bit to generate leads in many directions. Even if the first set of people you meet don't exactly fit what you're looking for, they have friends who have friends, and so on. It can be positively endless."
4. Build a Relationship with Your Prospective Customer before They are Ready to Buy
"Inbound lead generation is a process of attracting potential customers to your company by providing them with the information they need," says Zayn Khan, co-founder Trading2moon, a crypto signals service.
"Before all else, understand the needs of your prospective customers and create content that answers their questions and solves their problems. You can't just post a few articles and call it a day. You need a solid plan.
"Online presence and email marketing work best for us. Being a columnist at a tier-one media publication and having social visibility generates the trust needed to be successful with our marketing emails. In addition, we continue to test new methods of lead generation."
5. Become the Industry Expert to Foster Lead Generation
"Increase your visibility to generate leads. Being featured in top publications – or leveraging partnership marketing by contributing a chapter to a book wherein you give professional business advice – generates real authority, increases your audience reach, and builds trust with your prospects," says Jamie Wolf and Angela Little, CEO and COO, respectively, of Million Dollar Story Agency.
"It also increases referrals because you will be positioned front and center in your niche. Getting your name out there in ways that elevate you as a thought leader, a true influencer, and not just an average industry professional, will create countless leads and opportunities – such as speaking engagements – because now you are a credible, known expert."
6. Use Social Media to Connect with Potential Leads
"Utilizing social media is an efficient way to get leads and connect with your prospective buyers and current clientele," says Kelsey Charles, realtor with Real Broker, LLC.
"Facebook groups are a great place to start because you can essentially use them as a curated gallery of your work where other people can see what you do and hear from people who appreciate and trust you in real-time. It is essentially one big free advertisement with countless networking opportunities if you know how to finesse it."
7. Utilize Human Elements Over Digital Brains to Generate Leads
"As someone who specializes in digital marketing, I know most people instantly think of paid routes for lead generation. But there is so much more to it that will get you far more fruitful results," says Nick Collins, CEO and founder of Sartoris Digital.
"Lead generation can only do so much if you don't have a tailored, human element. Say you're a shoe salesman but you use a standard web-based lead generation system that doesn't customize its offerings. You might find a few leads per month scattered among the masses, but most will be irrelevant and will waste your time. You need to have a team behind you that can use their humanity – not AI – to source those organic leads for you."
8. Become a Magnet for Information to Generate Leads and Sales
"Asking questions and learning about your target customer is one of the key ways to generate leads. If you don't understand what your potential clients are after, how can you position yourself to answer their needs and be their solution?" says Joey Golliver, CEO and founder of Powderx.
"Provide ample opportunities for new shoppers and prospective clients to ask you questions, be it through your website, social media, or direct sales team. When a lead asks you a question, always follow up your answer with another question. Keep a rotating door of conversational flow by never giving them the option to leave the interaction until they buy.
"We are blessed with two ears and only one mouth for a reason: to listen more than speak. Every customer will tell you how to close them if you learn to ask the right questions and be a good listener. The best thing is that all the questions you ask serve the dual purpose of generating a sale, and providing you with valuable information that allows you to identify your target market's wants and needs which generates more leads moving forward."
9. A Great User Experience Generates its Own Leads
"The best way to generate inbound leads is through direct engagement with the platform itself. If users are engaged and captivated by the technology, and if they truly believe that what they see on the platform is meaningful, they will always come back," says Anna Vladymyrska, CEO of ShopParty.
"Therefore, our mission was to create the most engaging and memorable e-commerce experience possible. ShopParty is an innovative technology that allows us to reimagine the online shopping experience. Our technology is self-promoting. Our product generates leads for itself. Look at Apple or Tesla – for them both, it is the quality of experience and word of mouth that maintain the leads generation."
10. The Right PR Strategy Will Bring More Leads
"Having 10 years of experience as a co-owner of Exclusive PR Solutions, I can say that the most effective way of getting inbound leads is in your PR strategy," says Maksim Bogomolov, co-founder of Exclusive PR Solutions.
"A good PR strategy helps to convey the mission and positioning of the company to the client in the right way. By combining artificial intelligence and the expertise of our team, we have invented an absolutely unique Smart Platform for everything you need to become successful with PR."
Whether it's honing in on your business's core values, reaching out beyond your niche, doubling down on social media, dialing in your business's story, using a more human-centric approach, using a more AI-centric approach, listening to and answering your customers' questions, providing an incomparable and innovative user experience, or developing the right PR strategy, bringing leads into your business requires you meet your potential customers where they are and gently guide them to attaining their goals by demonstrating how your product is the answer they're looking for.