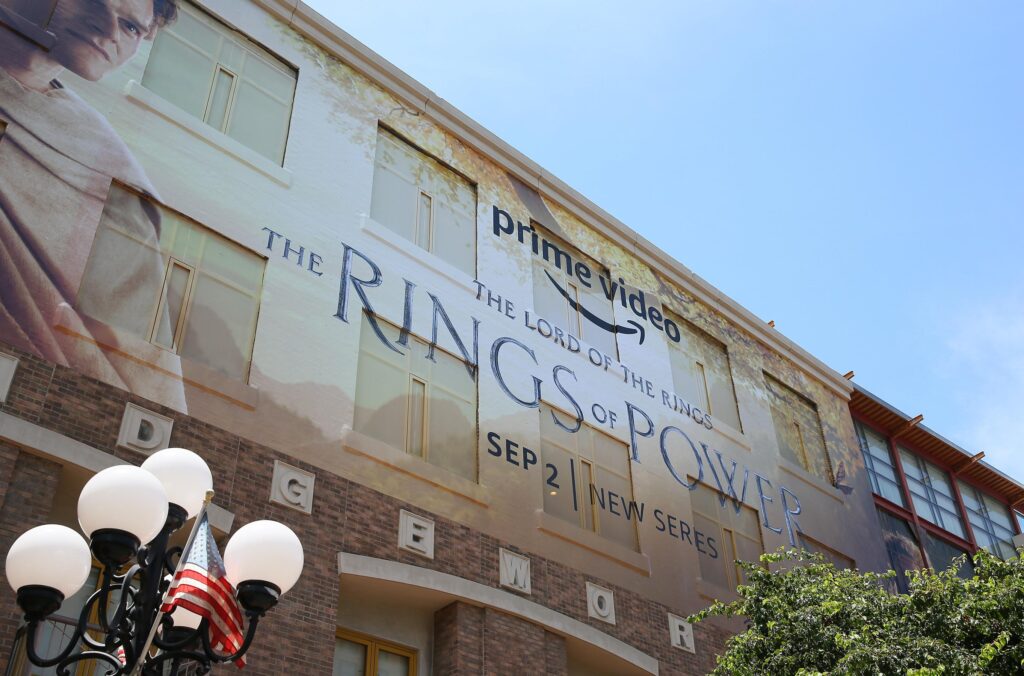 How Amazon Video's ECommerce Approach Is Giving Them An Edge In The Streaming Industry
When it comes to video streaming services, American families have become accustomed to choosing between Netflix NFLX and Amazon AMZN Video. If the number of subscribers and net income is anything to go by, then Netflix is undoubtedly the more popular platform at the moment.
However, Amazon as a company has a track record of disrupting and even monopolizing every industry that it comes into. This explains why many analysts fully expect Amazon to compete favourably with the big names in streaming; Netflix and Hulu, and possibly surpass them.
According to ecommerce businessman and Amazon expert Emmanuel Martinez, Amazon's insistence on using an ecommerce approach to their streaming service has given them an edge over the competition. In his words, "With Amazon video, every TV show and movie is a commodity and this ecommerce approach is responsible for a lot of the success that the platform has garnered."
Emmanuel Martinez is the CEO of Alphex Capital, and Martinez Frontier Incorporated, a seasoned ecommerce entrepreneur and investor who has started and acquired several ecommerce brands in his career. He is also the host of The Unfamiliar Business Podcast, where he discusses with experts from different industries and on various topics.
Mr Martinez has followed Amazon's storied history and continues to be inspired by the company's strategy and growth.
Price Difference and Perks
Ecommerce brands have always utilized a price reduction strategy and a load of perks to differentiate themselves from the competition.
Amazon Video is conveniently tied into the Amazon Prime membership plan. This means that Amazon Prime members get access to Amazon Video as a part of the perks of being a prime member; one or two-day delivery for a ton of items, same-day grocery delivery, two-day prescription delivery, and access to Amazon Music Prime.
It is possible to access Amazon Video as a separate package worth $8.99 per month, but very few people opt for this option when they can access the expansive and convenient package deal that is Amazon Prime for just $12.99, an extra $4. Considering that 76% of American Households already have Amazon Prime membership, it becomes apparent that this singular strategy is largely responsible for Amazon being as competitive with Netflix as they are today.
"Buy one and get one free," Martinez quips, "these perks and strategies have been used in marketing for decades. The ability to give more for less is one of the enduring winning strategies that ecommerce experts have consistently employed. By tying Amazon Video to Amazon Prime, Amazon has acquired a large customer base that doesn't need to patronize the competition even if and when the competition seems to have better content."
Acquisition Versus Original Content
In 2018, for the first time, Netflix's original content outpaced its acquired content as it constituted 51% of its released titles. This was significantly greater than the 25% of original titles released in 2017. Netflix's new content strategy seems to entail an increase in its annual expenditure on original content at a rate far higher than its expenditure for acquired content. However, creating a catalog of original content takes more time than acquiring content, reducing the growth rate of the content on the Netflix platform.
"The most successful ecommerce entrepreneurs are those who sell what others make at a very high profit margin. They profit on the margin by buying at a lower rate and selling at a higher rate." Martinez explains, "Amazon's ecommerce platform does not just enable other entrepreneurs to carry on this kind of business, the platform itself operates on the same principle, and it extends this same principle to the streaming service. The cardinal rule is that the more extensive your catalog is, the more users you will retain and the more profit you stand to make."
Like Netflix, Amazon has invested massively in original content in the last five years and even picked up 20 Emmy nominations in 2021, signaling that the investment is paying off. However, unlike Netflix, Amazon is not slowing down on acquisitions.
According to Forbes, Amazon Video already had three times more movies on its platform than Netflix in 2020, which means that Amazon's mammoth $8.5 million acquisition of MGM has placed Amazon Video in a position where it could race even further clear of Netflix, plus it also gives the platform exclusive access to some of Hollywood's most celebrated and historic titles.
Emmanuel Martinez first got into eCommerce when he partnered with his father to create an online store for his father's wholesale drapery hardware store. After making sales worth $1.5 million in the first year and $.2.2 million in the second year, he was sold on the industry and has since gone on to start two ecommerce brands and acquire a couple more (Polerce Bottles, Varato Design, Birds of Prey Optics) while setting up a private equity fund to facilitate the purchase of ecommerce businesses. "Ecommerce is a number's game," Mr. Martinez explains, "While we keep an eye on quality, we always want to have the highest offerings on the market."
While Netflix seems to be going for high-quality original shows to the detriment of acquired shows, Amazon seems bullish on both fronts. Clearly, for Amazon, it is a game of numbers.
The Power of Reviews
Rotten Tomatoes does a great job of allowing consumers of entertainment content to chip in their thoughts and opinions about a show or a movie. Still, not many people consult Rotten Tomatoes before selecting a show on Netflix. New applications, such as Binj, are looking to capitalize and rectify this key gap in the market. Allowing users to make content decisions before going to a streaming service.
A significant number of video streamers currently don't log on to streaming services with their minds made up; most of them come to browse for some content to watch.
Both Amazon Video and Netflix allow subscribers to watch a short preview or a trailer of the show before making a decision, but trailers are meant to sway the decision positively only; reviews, on the other hand, are usually more frank and instructive.
While Amazon Video offers user reviews, Netflix and most other major streamers do not, and this is one advantage that Amazon Video boasts.
Emmanuel Martinez explains why this feature is so powerful; "User reviews are a key customer attraction point and is perhaps the single most important basis for decision making among ecommerce customers. Ecommerce entrepreneurs are just as petrified of negative reviews as they are excited by positive reviews. User reviews are a powerful reminder to the entrepreneur to ensure quality and a strong indicator to the consumer of the quality of the product."
In typical eCommerce fashion, Amazon Video's incorporation of in-app user review capabilities enables viewers to make better decisions with their entertainment choices. It reduces the chances of disappointment and ensures that viewers know what they are getting into before they do.
The big question remains, who would win in the battle of the streamers? It is not yet apparent how this would play out, but at least Amazon seems to be working off of the same tried and tested battle plan that has seen them through many tests.