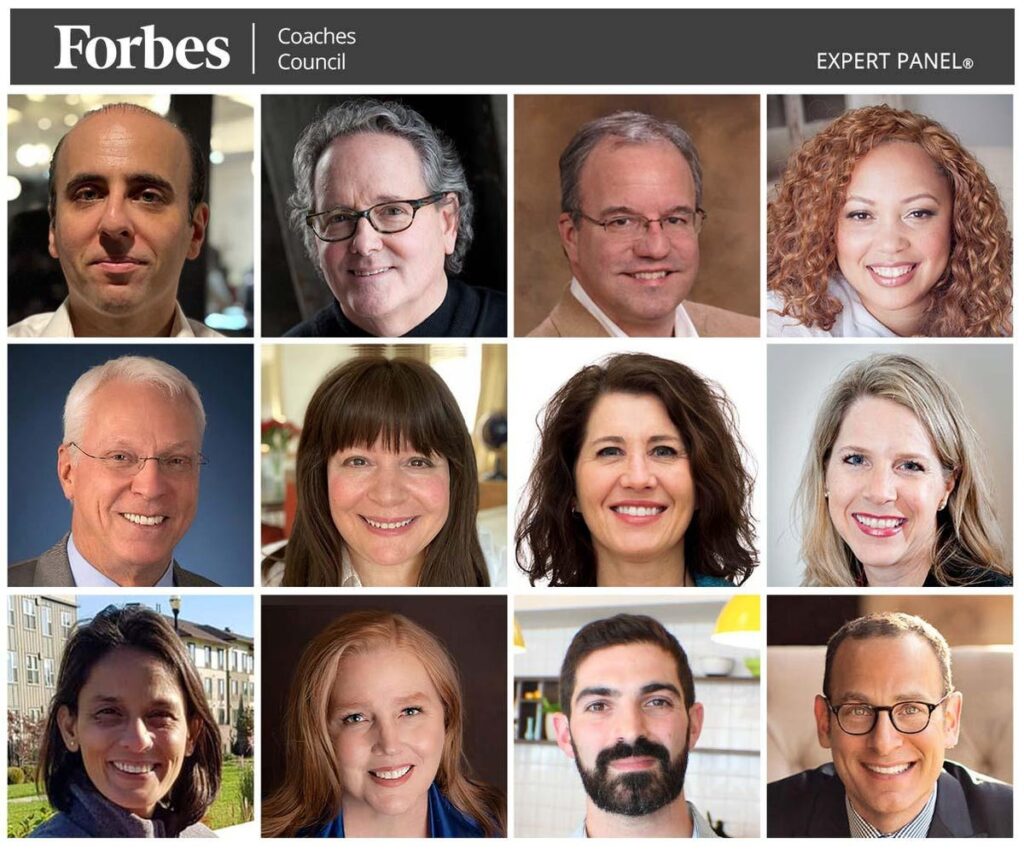 How 12 Coaches Quantify Results And Prove Their Worth To Clients
Professional coaches guide clients to achieve their goals, and the milestones they reach along the way can seem somewhat intangible. As a coach, though, it's important to quantify and clearly relay the results you've helped generate for clients to show them how valuable your work together is to their future success.
Even when the outcomes seem abstract, there are ways to communicate them in a quantifiable manner. Below, 12 professionals from Forbes Coaches Council share how they quantify the results of their coaching to ensure clients recognize the true worth of their engagement.
1. Use The OKR Approach To Set Measurable Goals
I use the objectives and key results approach to set measurable quarterly goals with clients. OKRs should align with business goals and company initiatives, and there should be regular check-ins to assess progress throughout the quarter. Adapt and adjust the coaching strategy as needed on an iterative basis (quarterly) to ensure you deliver value on an ongoing basis in the context of continuous improvement. – Andre Shojaie, The City of Montreal
2. Work With The Client To Create An Impact Map
Before I begin any coaching engagement, I work with the client to create an impact map that clearly links the leader's development plans to specific business or personal outcomes. We then regularly track progress against those outcomes and adjust the process, if needed, to create the greatest desired impact. Doing impact mapping assures that the development is not just a "check the box" activity. – Michael Couch, Michael Couch and Associates Inc.
3. Establish Desired Outcomes And Develop Metrics
By establishing agreed-upon desired outcomes at the beginning of the coaching process, you can develop the metrics to monitor the progress and celebrate the goals when met. Reflecting throughout the contract period instead of waiting until the very end can be an energizing experience for the client. – Brent McHugh, Christar International
4. Quantify A Client's Progress Using Three Tools
I use three tools to quantify and communicate my client's progress during our work together. The first are formulas to measure profitability. The second is calculating the percentage increase in their personal net worth. The third is an assessment that gauges my client's ability to lead energetically so that their professional and financial achievements align with less stress and greater fulfillment for them. – Simone Craig, SLC Global LLC
---
Forbes Coaches Council is an invitation-only community for leading business and career coaches. Do I qualify?
---
5. Poll Stakeholders Periodically And Utilize Feedback
Leadership effectiveness is determined by those who are led, not by the leader. Utilizing stakeholder feedback, we help the leader identify specific areas of needed improvement. Then, we periodically poll the stakeholders to determine whether they believe the leader has improved in these areas. If the stakeholders perceive improvement, then the leader is more effective. – Steve Steff, Transforming Leadership
6. Use A 360 Assessment Tool To Set Specific, Measurable Goals
Our engagements are sponsored by each leader's organization, so our worth is based on creating measurable change. We ask the leader to set specific, measurable goals based on a 360 assessment. They enlist the same colleagues to take part in pulse checks about their growth. This process enables us to track change in hard-to-measure areas such as empathy, trust and psychological safety, which are key to company growth. – Loren Margolis, Training & Leadership Success LLC
7. Explore The Impact And Importance Of Achieving Defined Goals
To help them recognize the worth of engaging in coaching, I invite my clients to fully explore the impact and importance of achieving their defined goals. Assessments and surveys may be employed to monitor progress. Additionally, reflecting on goal achievement and impact during the course of and after coaching often reveals impacts far greater than expected. – Angela Morrill, Angela Morrill Leadership & Life Coaching
8. Establish KPIs And Measure Progress Continuously
In partnership with our clients, we set goals, establish key performance indicators at the beginning, and measure progress throughout the engagement. Most of our clients see increases in the most important metrics: employee engagement, revenue, profitability, client engagement scores and reductions in turnover. We provide an impactful summary of what was achieved at the end of each program. – Kimberly Svoboda, Aspiration Catalyst®
9. Have Periodic Conversations To Assess And Recalibrate
The value that I bring to clients is not the value I believe I am delivering or want to deliver, but the value that my clients perceive. Often, the value is both qualitative and quantitative. Having periodic conversations where the client articulates their learning and the benefits of my coaching is helpful, as it gives me the opportunity to recalibrate my own efforts toward meeting their goals and desired outcomes. – Rittu Sinha, The Balanced Bandwagon
10. Use Referrals, Kind Gestures And Testimonials To Gauge Value
The best measure of the impact I have with my clients is the fact that 95% of my business comes from referrals. My clients provide unsolicited referrals to their trusted colleagues and external relationships. Measurement also comes through kind gestures, such as gift baskets or flowers for important occasions. They also freely provide testimonials, which sit on my website and speak to our worth. – Kimberly Janson, Janson Associates, LLC
11. List Concrete Ways To Measure The Outcome They're Seeking
The first step is to get clear on the outcome they are seeking: What do they hope to accomplish with training? Once that's determined, list concrete ways to measure that outcome. For example, is regrettable turnover decreasing as a result of the training? Are team members challenging ideas? Now, set these up as measurable goals and meet regularly to assess progress. – Aaron Levy, Raise The Bar
12. Check In At Every Meeting To Adjust Action Plans As Needed
I work with my clients either biweekly or weekly. Every time we talk, we quantify their action plans. We are consistently checking in on these plans, going over them and adjusting when necessary to make sure that we are heading in the correct direction. At every future meeting, we will follow up on the results of their plan. – Jon Dwoskin, The Jon Dwoskin Experience