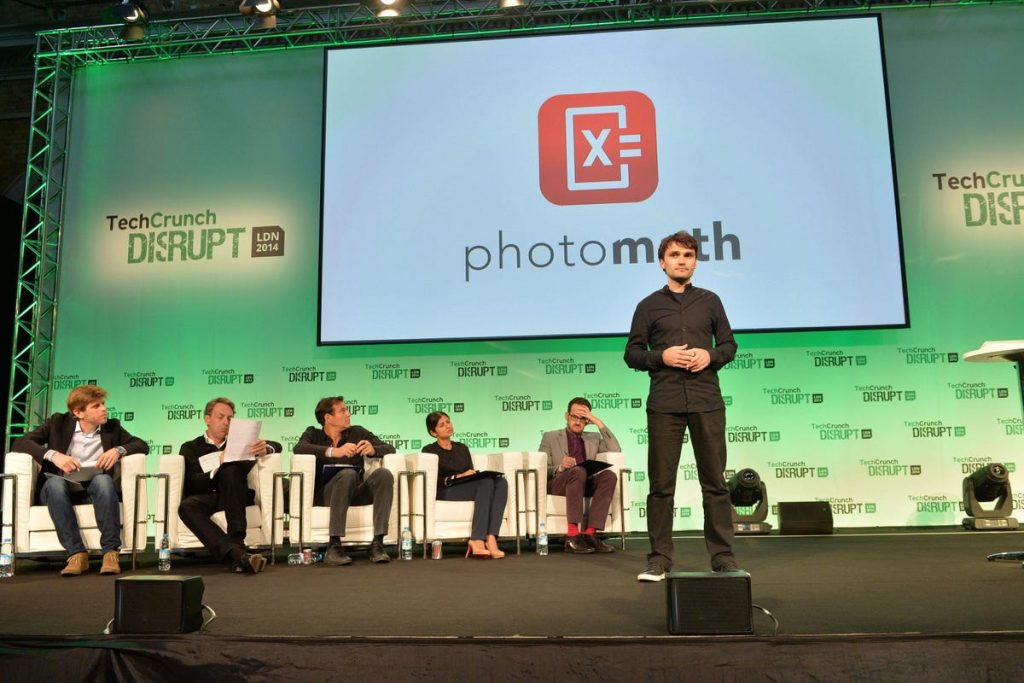 Hope For Profit From Instant Answers To Your Math Homework
Recent advances in technology have made cheating on math assignments and tests mindlessly easy. Some companies are hoping it's profitable too.
The technology converts images of math problems from basic arithmetic to differential calculus into text and characters that computers can use to spit out answers. Which means that all someone has to do is open an app, position their camera over any math question and copy the answer. It's very handy and fast, especially if you don't want to bother to solve a math problem on your own during a math test, for example.
Chegg, which is traded on the NYSE and sells the answers to test and homework questions – answers that students use to cheat – already advertises that students can "Take a photo of your question and get an answer in as little as 30 mins." And though that's very handy for homework and unsupervised tests, this math-based imaging technology is nearly instantaneous – just hover your phone's camera over a math equation and the answer pops up. From there, you can click a button to see the step-by-step solution.
As such, it's a nightmare for teachers and schools who expect students to do their own work.
That's the service Photomath provides – fast, free answers to math problems, built on this technology. The company's website says, if you're not sure how to do something, you can "just Photomath it."
The service is highly popular. The Photomath app has been downloaded more than 250 million times and company leaders say the app solves more than 2 billion math problems every single month. The basic service – getting the answers and step-by-step answers – that's free. The company has a subscription model with tutorial videos and other features.
"Our big use case is children checking their homework," said Photomath's Chief Growth Officer, Jennifer Lee. It's a service they provide, she says, "without judgment."
The problem is that the company has no way to know whether a student is using the fast, free answer service to "check" their homework or to copy it. Common sense will tell you that most students are using it to shortcut learning, not to see if they got the question right or understand an answer. Almost no one, for example, uses a calculator to check the math they did by themselves. People use calculators to do their math so they don't have to.
That's not my analogy. When asked about students using Photomath to cheat, Lee said, "When the calculator first came out it was considering a cheating tool." She continued, "We are a tool you use to overcome procedural barriers, making sure you feel confident."
And I get it. I feel very confident when my calculator tells me the right answer.
At the same time, there's a reason calculators aren't usually allowed in math tests. Calculators bypass learning and understanding. If you use a calculator to solve a math problem, all you're demonstrating is that you know how to use a calculator. If you use Photomath to answer test questions, all your proving is that you know how to use their app. And maybe that's fine. But we should not pretend students are learning or understanding math.
Photomath says they don't think their service is being used to cheat because, Lee says, about 80% of students who use it look at the step-by-step solutions.
That's fine. But unless math teachers and math assignments and math tests have changed since I went to school, the step-by-step solutions are required as part of your answer. More than once did I get the answer right but was marked wrong because my steps were incorrect. Students know that they can't just write in the answer and not show their work. Photomath has to know this too. That a student is looking at the steps in their free, instant math answer app doesn't make the case that they're not cheating. To me, it makes the case that that's exactly what's going on – literally billions of times every month.
Lee says she questions whether that indicates cheating. "There's copying down steps in a test and writing down to understand. Just because they are copying does not mean they are not learning," she said. "At the end of the day, any tool, you can always use it incorrectly."
Like other cheating providers, company leaders frame their company as "democratizing education" and talk about how they believe the nature of academic assessments needs to change because if teachers are simply asking questions and expecting answers, that's not demonstrating learning. And that's true – zero learning is being demonstrated when students just look up the answers and copy them down.
The core problem for Photomath, and its peers who insist that they're learning tools and not cheating providers, is that they can't be sure. They say they advance understanding and that students can always "misuse" their services and cheat. But they don't have any idea whether that's happening or not. For all they know, Photomath's entire, massive user base is cheating – test in one hand, Photomath in the other.
"There is no absolute way to know what a student is looking at when they're using the tool," Dakota Orlando, an Account Supervisor with 5W Public Relations said during our interview. In other words, they could be cheating. But that would be a using the service that gives free, instant math answers "incorrectly."
For now, the private company is not profitable but there's optimism that Photomath will be, just as Chegg and other answer sellers have been. And that's attracted investment from Menlo Ventures, Goodwater Capital, Learn Capital and GSV Ventures.