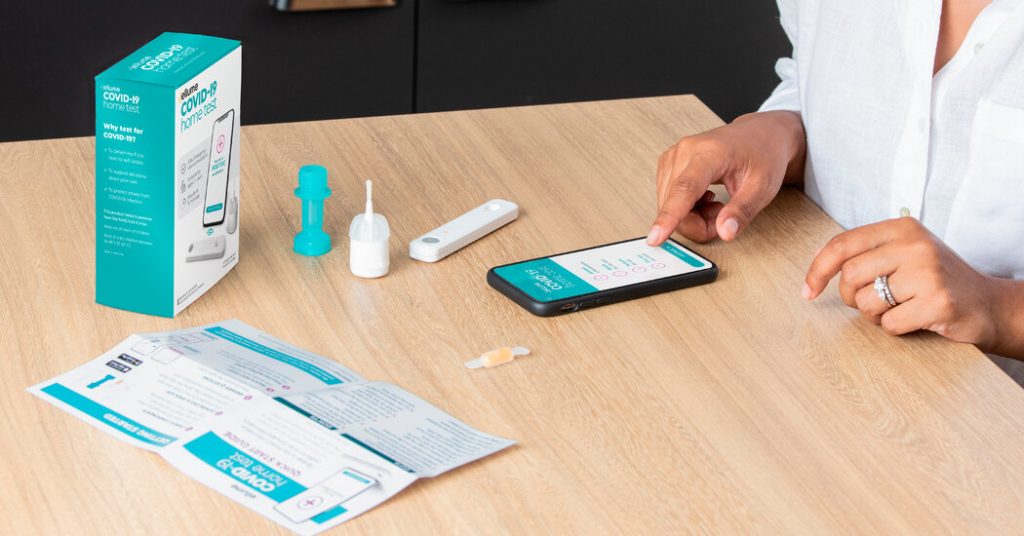 Home virus tests recalled over false positives reach 2 million kits.
The Australian company Ellume has expanded a recall of its at-home coronavirus test because of concerns about a "higher-than-acceptable" rate of false positives, the U.S. Food and Drug Administration said on Tuesday.
The recall now includes roughly two million of the 3.5 million test kits that Ellume had shipped to the United States by last month, a substantial increase from the company's earlier estimate that about 427,000 of those kits were potentially faulty.
It is not clear how many false positives the affected tests have yielded. The issue, which the company had previously traced to a problem with one of the raw materials used in its test kits, does not affect the reliability of negative results.
The F.D.A. categorized the recall, which was first announced last month, as Class I, the most serious type. Use of the tests could have "serious adverse health consequences," the agency said. People who falsely test positive for the virus may receive unnecessary treatments for Covid-19 and experience delays in being diagnosed with and treated for "the actual cause of the person's illness," the agency noted.
"Ellume has investigated the issue, identified the root cause, implemented additional controls, and we are already producing and shipping new product to the U.S.," a company representative said. "Importantly, not all of the positive results of the affected tests were false positives, and negative results were not affected by this issue."
Many of the affected test kits have already been used. Consumers can determine whether they have used or purchased one of the affected tests, and request a replacement, online.
Those who try to use one of the affected test kits will be notified in the app that the test has been recalled.
Dr. Sean Parsons, Ellume's chief executive, said in an interview last month that the company had put additional precautions in place to prevent the issue from recurring.
"I'm very sorry that this has happened," he said. "We're all about chasing accuracy, and to have these false positives is disappointing."