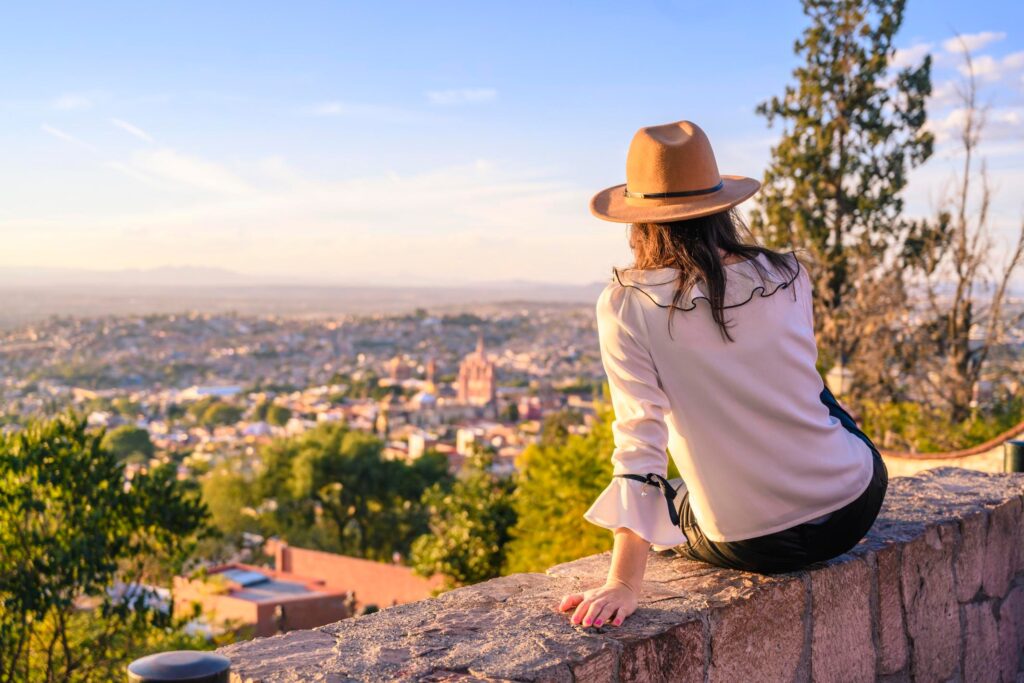 Historic San Miguel De Allende Sees Increased Interest From Younger Buyers To Start 2022
San Miguel de Allende's vibrant culture and colonial architecture continue to attract retirees from the United States. Recently, however, more young families have chosen to call the charming city home in 2022.
San Miguel de Allende is located about a three-hour drive from Mexico City at 6,135 feet above sea level in the state of Guanajuato. The city boasts a comfortable four-season climate, an abundance of great dining and a lively art and culture scene—lifestyle ingredients that have started bringing younger families during the pandemic, according to top real estate agents in the area.
"We are seeing more families relocating here than ever because of being able to work remotely and ZOOM. They love the bi-cultural experience for their children," said Ann Dolan, a luxury real estate specialist with CDR San Miguel, the area's leading luxury brokerage. Dolan, who raised her children there, confirms San Miguel de Allende boasts several excellent bi-lingual private schools.
The cost of living there attracts both older and younger buyers. "We are seeing retirees buying co-primary homes in the luxury $700,000 and up range. They are spending more on a home here, so it's comparable to what they have in the states," Dolan said.
Traveling between the U.S. and San Miguel de Allende is convenient. There are eight flights daily from the U.S. into each airport serving San Miguel de Allende. This includes Queretaro (an hour away) and Leon (about 1.20 minutes away). San Miguel de Allende's major U.S. markets for buyers are California, Texas, Nashville, Chicago, Atlanta, and New York.
"Even in the midst of COVID, we are starting off the year quite strong with multiple offers," said Dolan. "Our lifestyle is all about enjoying indoor and outdoor living in homes with patios, terraces and courtyards."
Casa Las Monjas, currently listed for $1.2 million (U.S.), is located in the heart of the desirable Centro neighborhood. Off the living room is a covered open-air terrace with a sitting area and fireplace. That looks out on a tropical-landscaped central patio with a fountain.
This three-bedroom, four-bathroom property also features a rooftop terrace for sunset viewing.
Moving to the family-friendly neighborhood of Vista Antigua, you'll find it perfect for kids to ride bikes and play safely. Yet it's convenient for all the activities in Centro. Spacious family homes can be found for under a million.
Casa Tres Campanas in Vista Antiqua is a spacious four-bedroom, four-bathroom property designed in a contemporary-colonial architectural style. Listed at $789,000 (U.S.), it's only minutes off desirable Centro.
There is a Bocce ball court, a 12-person jacuzzi, and a terrace overlooking the colonial city. An abundance of exterior space, including courtyards, appeal to those relocating to San Miguel de Allende.
For an insider's view on life for all ages in San Miguel de Allende, visit San Miguel Life.
---
CDR San Miguel is an exclusive member of Forbes Global Properties, a consumer marketplace and membership network of elite brokerages selling the world's most luxurious homes.