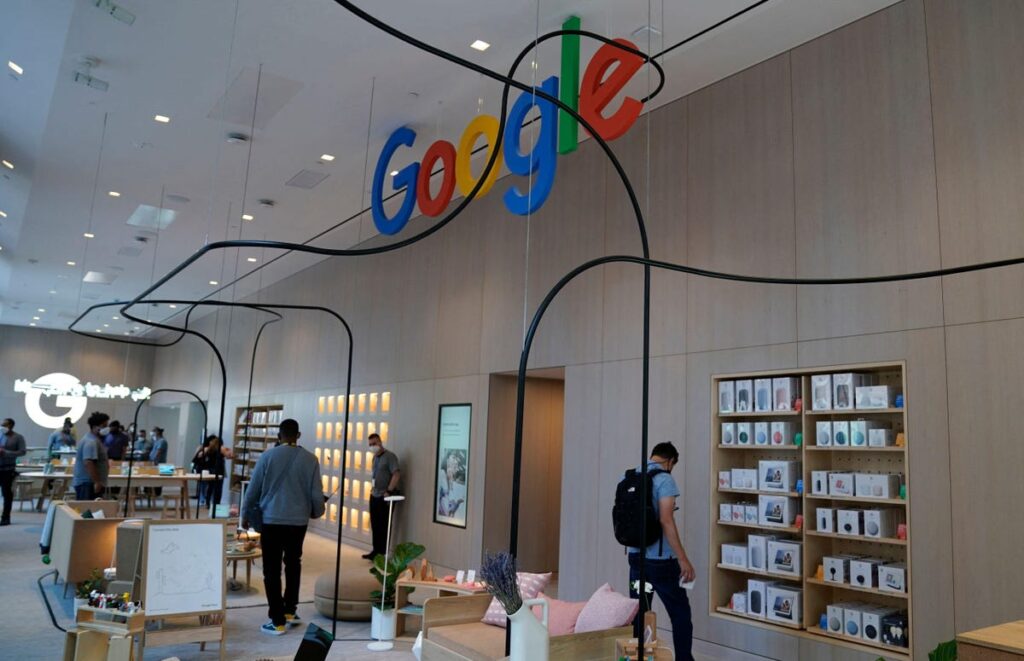 Here's How DTC Brands Are Proving Their Dedication To Sustainability
As society becomes more accepting of climate change, direct-to-consumer brands have made various sustainability claims. Of course, consumers want sustainable fashion, but the question is, how accurate are the brands' sustainable values? Is it a marketing tactic, or is there context behind it? One newer way DTC brands are proving their dedication is through real estate, specifically store design and operation.
In the past, brands have mostly illustrated their sustainable values in the manufacturing of products, and more recently, in buyback programs. Although essential, sustainable manufacturing is hard to communicate to consumers and reliant on a brand being true to its word. Taking it one step further, some brands have chosen to purchase their merchandise second-hand and re-sell it to consumers. It's added revenue, but cannibalization of full-price sales also makes it a sacrifice. Patagonia was one of the first to offer this with Worn Wear. Since then and with the added supply chain issues, many more brands have jumped on board, including Floyd Home, Ikea, Levi's and REI.
However, sustainable stores are a clear and underutilized opportunity for brands to prove their dedication to making an environmental impact. According to the UN's 2021 Global Status Report for Buildings and Construction, real estate is one of the biggest culprits of CO2 emissions. Buildings and their construction account for 37% of CO2 emissions worldwide. So, the dedication to sustainability can't stop with the product's manufacturing or the creation of buyback programs. It needs to be evident in the buildout and operation of stores.
Landlords have the power to make the most considerable impact as owners and operators of the buildings, but the construction of the space is usually up to the brands, and they can do a lot with that alone. Patagonia, an outdoor apparel company that in 2019 told Times Magazine its sales had surpassed $1 billion, is a strong example. It created a program called "We the Power," which involved working with local organizations to develop renewable community energy sources and use those sources for their facilities when possible. It also has a list of Sustainable Building Principles that include various techniques to limit its environmental impact. Every store is sourced and built with these principles in mind. One example is its store in Victoria, British Columbia, designed by ARYZE. They utilized recycled materials, reclaimed millwork, and even wood from the ocean to construct the store's fixtures and furniture.
Google is another example, which opened a LEED platinum-certified store in NYC this past summer. The store, designed by Reddymade Architecture, incorporates unique features like Bolon flooring made from recycled water bottles, plumbing that reduces indoor water usage, and ethically harvested hickory for the walls. The company even created the two LEED plaques from the materials of old Google phones.
Allbirds, a shoe and clothing company that went public last month and has a valuation of over $2 billion, has committed to "100% renewable energy for all owned and operated facilities," including retail. Everlane, a clothing brand known for transparency, has constructed its stores to include skylights for natural lighting, various recycled materials for fixtures and signage, and renewable energy certificates to offset power usage. Reformation, a women's clothing brand with sustainable materials and manufacturing, has similar commitments, with six of its California stores being Green Business certified.
Many newer digital brands are framing their values and products around environmental impact, and the design of their stores is an underutilized opportunity to prove that. It allows them to gain consumers with significant long-term value.
The barrier, especially for young DTC brands, is it's costly. But the long-term impact of utility savings, reusability of fixtures, and gained loyal consumers will likely justify the investment. In addition, currently, many brands have the upper hand in the real estate market. They can demand retail spaces to be more energy-efficient or seek out landlords committed to environmental impact. It's a sure way to demonstrate the genuine nature of their sustainable claims.