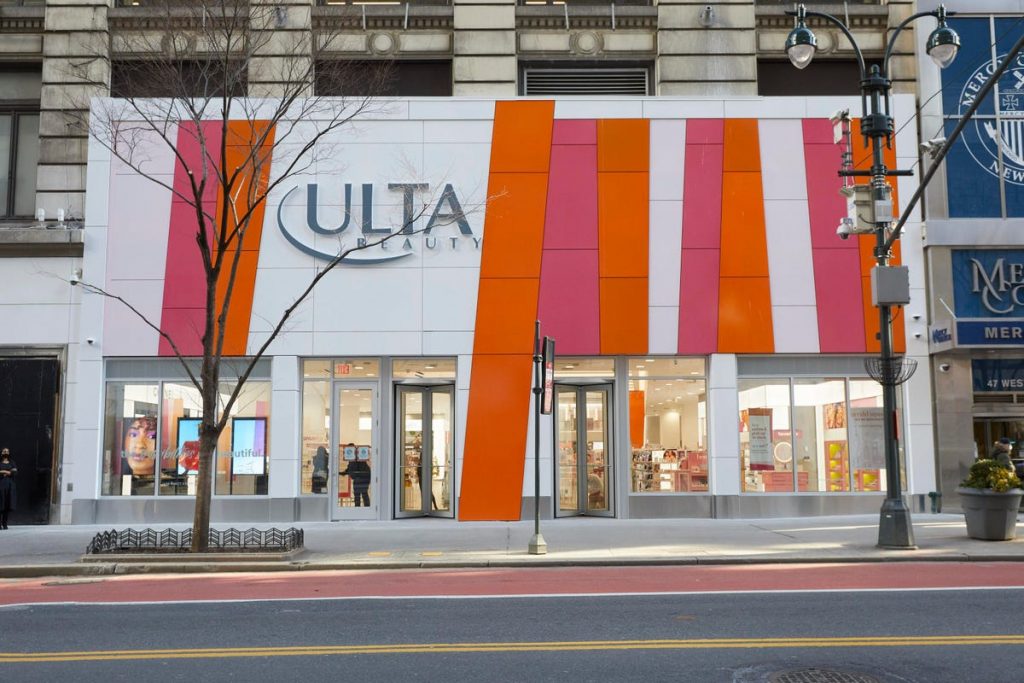 Here Are The Retailers That Will Actually Have Inventory This Holiday Season
The holidays have officially arrived with many consumers starting their shopping early this year. As retailers started rolling out Black Friday deals in October, many shoppers worried about getting the gifts they wanted for loved ones due to the highly publicized supply chain problems. However, some of America's most loved brands are not expecting to be out of wanted products for the holiday season.
Ulta Beauty ULTA is well stocked-up on holiday gifts and ready for shoppers
Kecia Steelman, chief operating officer of Ulta Beauty, recently discussed how the company has a strong supply chain infrastructure but also admitted it is not immune to supply chain risks such as constraints, port congestion and other headwinds. She stated, "Our team is working diligently to mitigate risk by collaborating with our brand partners to prioritize inventory for the holiday season. We feel confident in our holiday strategy." Steelman said that the company expects to see greater flexibility and increased in-store shopping this year. According to an online survey conducted by Ulta Beauty, 30% of their guests plan to begin holiday shopping early to stay ahead of shipping delays and about 20% reported that they intend to buy more presents this year. Steelman stated, "We are ready." Holiday products started hitting shelves (in-stores and online) in early October. Ulta Beauty has 1,296 stores in 50 states with 34.6 million members in its Ultamate Rewards loyalty program.
Best Buy BBY has 50% more inventory than last holiday season
Corie Barry, CEO of Best Buy, said in a recent interview on the Today Show, "We have been navigating the supply chain issues for 20 months, including skyrocketing demand and factories that were closing down." Electronics was one of the first categories that was hit hard by the pandemic with a shortage of microchips. Barry discussed how the Best Buy team has been working closely with its vendor partners for a long time to ensure products are in stock for the holiday season and stated, "We are going into the holiday season with 20% more inventory than two years ago (pre -pandemic levels). A spokesperson for Best Buy added that inventory is actually getting better month over month as it works with vendor partners year-round on securing products to offer to its customers. Products on the shelves this holiday season are ones Best Buy has been talking about and securing from its vendors for the better part of a year. Barry mentioned in the interview that while the company is in a good inventory position for the holidays, as in every season there will most likely be some items that sell out.
In the third-quarter earnings call, the company discussed that while some products will continue to be difficult to find (for example, certain gaming consoles, appliances, Bluetooth speakers and mobile phones), the overall inventory is in much better shape than last year. Best Buy is one of the companies that has chartered its own transportation to help procure inventory from overseas. A spokesperson for the company said, "On top of all of this, we have a growing suite of fulfillment capabilities. We think we can ship faster than anyone and we've built more capabilities within our warehouses and stores to get the products our customers want to them faster." Best Buy currently has over 1,000 stores.
Targe TGT t also released information about being in-stock for the holidays by working proactively to move products quickly from overseas to the U.S. market. The company's inventory is higher than last year and it feels confident it will have a successful holiday season. Although the company did not respond to an interview request, it stated that it is well positioned to service its millions of customers for the holiday season. Target has 1,900 stores in the U.S. market
Black Friday has started early
Holiday shopping has started early this year, replicating last year's pattern and the ongoing general trend of elongating the season which in years past typically ran from the day after Thanksgiving through December 26. In a recent user survey by Sezzle, a company that offers a buy-now-pay-later program (BNPL) for consumers, 44% of shoppers claimed to have already started holiday shopping. The survey indicated that apparel, electronics and home items are the three most popular categories this year. For 72% of responders, the main motivator for shopping early is to minimize the stress of holiday shopping; 37% want to avoid crowds later in the season. Only 42% of users were concerned about retailers being out of stock.
This year Black Friday deals were offered starting in October by many retailers including Amazon and Target. Best Buy offered great Black Friday deals in mid October (significantly more in number than last year) even though their "official" Black Friday kickoff date is November 19 (two days earlier than last year). Steelman noted that pre-Black Friday sales are already underway at Ulta Beauty and customers will continue to enjoy weekly sales across makeup, skincare, haircare, fragrance, nails and bath & body categories as the holiday season continues.