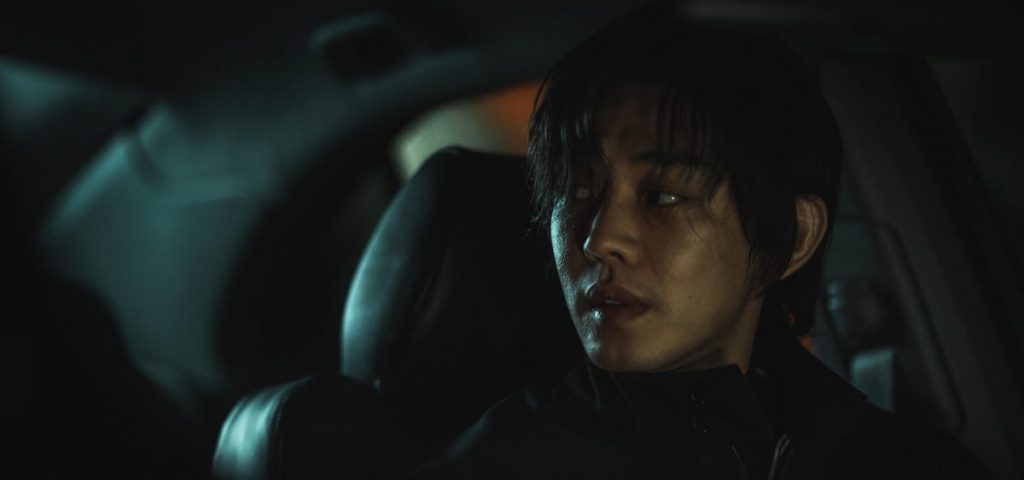 'Hellbound' Continues Netflix's Run Of Ambitious Korean Originals
Helming Netflix's newest Korean Original, Hellbound, director Yeon Sang-ho returns with another genre-twisting thriller, abound with visions of an apocalyptic society overrun with fear. Starring popular actors like Yoo Ah-in, Kim Hyun-joo, Park Jeong-min and Won Jin-ah and bolstered by gripping visuals, Hellbound continues to signal Netflix's ambitions in Korea and Yeon's restless cinematic imagination. The streaming platform has spent around $500 million on Korean content this year, making up roughly half of its $1 billion Asia-Pacific budget for shows.
Adapted from Naver webtoon The Hellbound, which was illustrated by Choi Gyu-seok and written by director Yeon, the six-episode Netflix series starts off with the arrival of otherworldly monsters causing great mayhem in South Korea. This enables a religious group The New Truth, led by Jung Jin-su (Yoo Ah-in), to grow in influence. However, a few people become suspicious about the group's activities and begin investigating its involvement in mysterious events. In its best moments, Hellbound pulls off a sharp critique of the proliferation of unchecked beliefs, Korea's religious cults and media falsehoods.
The first three episodes of Hellbound made its rounds on the international film circuit earlier this year at the Toronto International Film Festival (TIFF), Busan International Film Festival and BFI London Film Festival. Hellbound was the first Korean series to be officially invited to TIFF's Primetime section, a showcase that reflects the increasingly blurred boundaries between film and television. The Hellbound cast has also made appearances at these festivals in the lead-up to its November 19 Netflix launch.
Yoo Ah-in's popularity has gone from strength to strength, playing lead roles in productions like #Alive (2020), Burning (2018) and Chicago Typewriter (2017). Kim Hyun-joo is a veteran of the industry, building a prolific portfolio over three decades in shows like What Happens to My Family? (2014-2015), Twinkle Twinkle (2011) and Boys Over Flowers (2009). "It is fascinating to watch artists of our time craft and perfect the narrative of each character. All I had to do was convey to the viewers what I felt watching the actors perform," director Yeon said in a statement.
Yeon himself has one of the most diverse repertoire of works in the creative industry, spanning animation, live action, comics and webtoons. His feature animation The King of Pigs was selected by the Cannes Film Festival in 2012 and his live action zombie thriller Train to Busan was a massive commercial hit in 2016, propelling him to international acclaim. His Hellbound webtoon has also sold Japanese publication rights to Futabasha, a well-known Japanese webtoon publisher. English worldwide distribution of the webtoon was sold to Dark Horse Comics, the American publisher of Hellboy and licensed works such as Star Wars and Avatar.