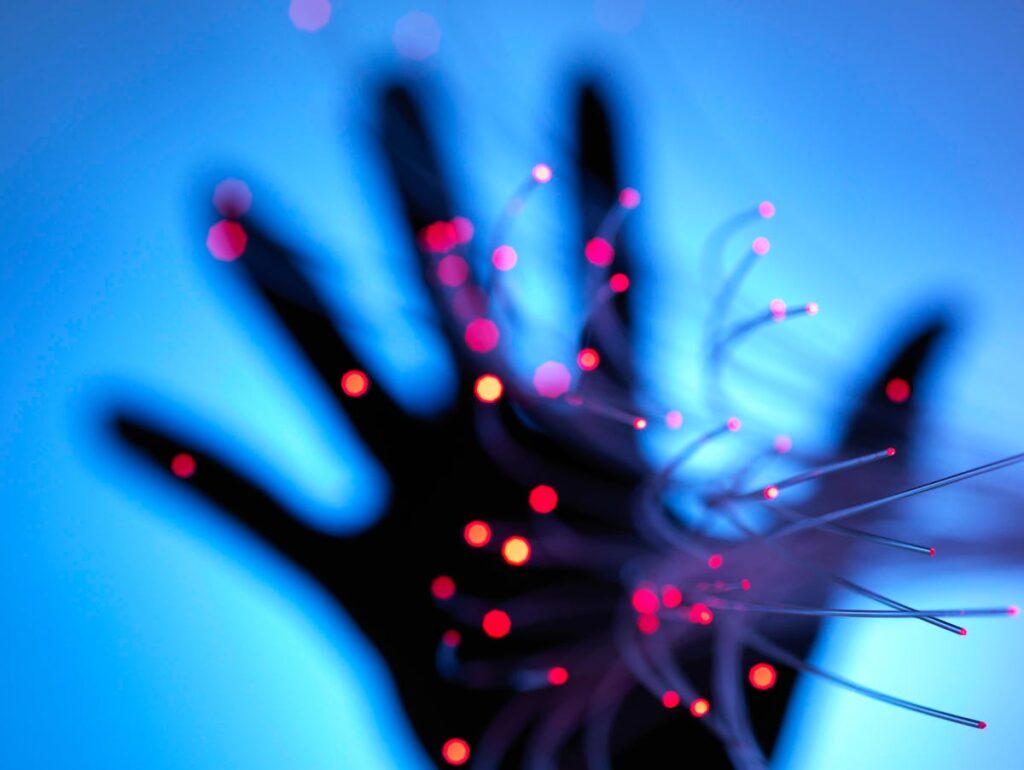 HBR's Four Different Takes On 'Digital Disruption'
The January/February 2022 issue of Harvard Business Review (HBR) addresses the important issue of "digital disruption" with no less than four articles. The series argues that "old-economy companies" are "not doomed to suffer a slow demise." The articles attack different facets of the subject and differ considerably in tone. Let's hope that the emerging digital economy receives more HBR coverage in future.
How Incumbents Survive and Thrive
"How Incumbents Survive and Thrive" by London Business School professor Julian Birkinshaw presents research on the world's biggest firms and contends that "digital disruption is real" but that it is "less destructive than you might think." The article identifies "three myths: Every sector is under threat, disruption happens quickly and is accelerating, and established firms are struggling to adapt."
Overall, the article argues that disruption is happening at different speeds in different sectors and that some winners in the digital economy are older firms. After all, the two most successful digital giants—Apple and Microsoft—are almost half a century old.
Professor Birkinshaw told me that his article aims to show the economy as it is today, i.e. companies selling products that people are buying. He believes revenues tell us more than profits or market-cap measures. In the industrial sector, for instance, "there were lots of mergers, plenty of risers and fallers, no bankruptcies, and one new arrival (Tesla)" For Birkinshaw, "that is a pretty stable industry".
The article says that "fighting back" against digital disruption is "hard" and that firms can also consider three make-do alternatives that may defer disaster: (1) doubling down on existing strengths, (2) retrenching by seeking government help or forming alliances with other firms, or (3) giving up and moving to "new opportunities."
I asked Professor Birkinshaw about the relationship of his new article to Fast Forward: Make Your Company Fit for the Future (Stanford, 2017)—his own book, co-authored with Jonas Ridderstråle, which offers a blow-by-blow account of what slow-moving bureaucratic firms need to do to thrive in a fast-forward economy. He told me that big established companies are getting smarter—more agile—and are learning to adapt to the potentially disruptive forces around them. His new HBR piece focuses on what firms should do, while Fast/Forward is about how they should do it.
Sales data in his new article shows that 483 of the 500 firms in today's Fortune 500 "have been around, "in some shape or form", since 1995. Only 17 firms in the 2020 Fortune 500 "didn't exist back in 1995." As the article cites no profit or stock price data, the article is less about whether firms are thriving, and more about the fact most of the firms in the 1995 Fortune 500 have "in some shape or form" survived.
Persuade Your Company to Change Before It's Too Late
A more urgent tone is adopted in "Persuade Your Company to Change Before It's Too Late" by Innosight partners, Pontus Siren, Scott Anthony, and Utsav Bhatt. It tells the heroic tale of the fight against digital disruption led by a tiny group of partners. As in many firms, there was no obvious reason or data for most of the top to want to change, given their perception of "strong performance, happy clients, and sterling reputation as an employer of choice in the industry." When most of the top is complacent and uninterested in change, leadership in the fight against disruption must often come from a small group.
The article recounts the steps taken to develop a common language as to what "legal tech" might comprise and to develop a set of "private data" identifying and amplifying "weak signals that major change is inexorably on the way.
"By September 2021," the firm "had made significant progress in its effort to transform itself. Nearly 300 fresh graduates and young lawyers (about 30% of the staff) had gone through its "digital-literacy boot camp." The firm had invited many of them to act as "reverse mentors" for more-seasoned lawyers. It had removed billable-hour targets for newly hired lawyers, a clear sign to the market that it intended to thoroughly transform an operating model that had been successful for more than a century."
The Strategic Advantage of Incumbency
In "The Strategic Advantage of Incumbency," IMD professors Thomas Malnight and Ivy Buche show how three older firms have thrived. They describe how three large firms—Hindustan Unilever Limited, Deere and Company, and A.P. Møller–Maersk—converted their size, longevity, and large market share into market power, lasting relationships, and opportunities to ward off upstarts.
Three capabilities in particular give established firms an edge: the ability to manage complexity, the ability to focus on the long term, and the ability to leverage customers' trust in new arenas.
For instance, Hindustan Unilever Limited improved its agility by intensifying its customer focus. It set up 15 country category business teams, such as home care, laundry, hair care, skin care, naturals, and food. Each team was independently run by a mini board and headed by a general manager with a mandate to deliver on the P&L.
A.P. Møller–Maersk, a 117-year-old company that transports one-fifth of all seaborne freight. made a big shift from a supply-driven approach (pushing its products to customers) to a demand-driven way of doing business, creating offerings to address customer needs and pain points.
U.S.-based Deere and Company adopted an ecosystem approach to combine a wide array of partners to operate in the agricultural equipment industry. Deere is the only one of three firms in which digital technology is cited as central to success.
Can Big Tech Be Disrupted?
In "Can Big Tech Be Disrupted?" Columbia Business School professor and investment banker Jonathan Knee discusses the competitive pressures that "Big Tech" itself faces from start-ups as well as older competitors. While Facebook, now Meta, and Microsoft enjoy sizable network effects, Apple, Google, Amazon, and Netflix do not.
The digital giants are far from invincible. According Knee, Google has had a succession of failed launches; Facebook has yet to see any real profits from its multi-billion dollar purchases of WhatsApp and Oculus; Amazon has had many successes despite significant competition, while its many missteps have been overcome by "a culture of relentlessness." Apple's extraordinary growth and profits stem from "developing revolutionary, sleek devices, but the people who created the ones that define the company are gone."
The keys to success, according to Knee, include starting small, constantly innovating and releasing new versions of products that leverage strengths; managing ecosystems in which all the partners go to sleep each night wishing the success of the ecosystem, rather than hoping for its destruction; and being proactive in engaging with governments..
Conclusion
It is welcome that HBR is addressing the important issue of the emerging digital economy. It is to be hoped there will be even more in future. Part 2 of this article will indicate some key aspects that remain to be discussed.
And read also:
Why The Biggest Risk In Digital Transformations Is Often The C-Suite Itself