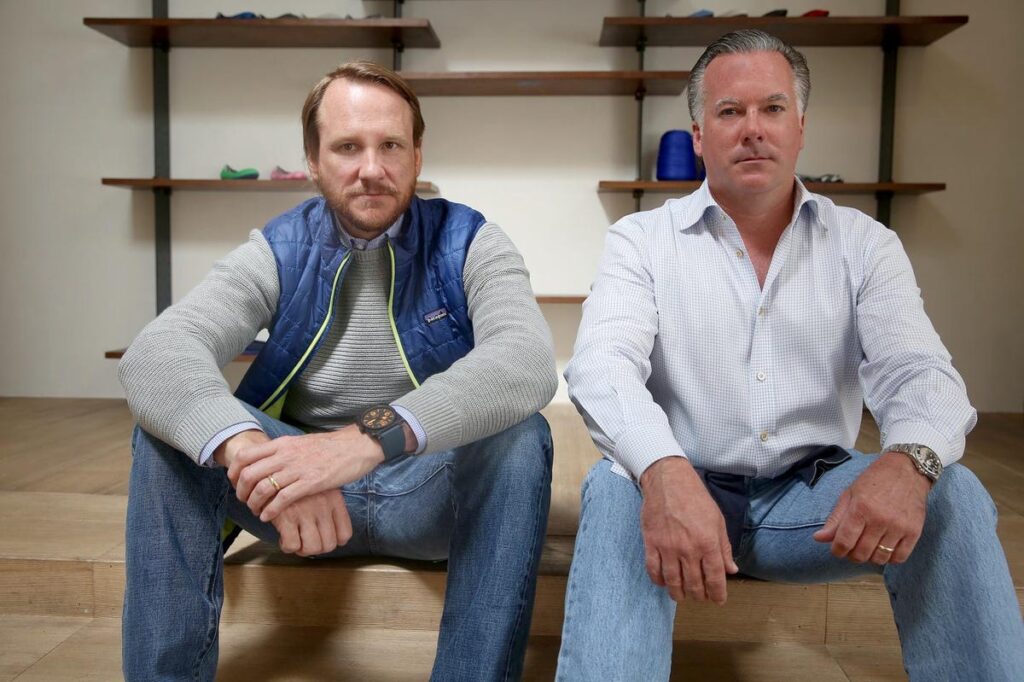 Havaianas Owner Buys Into Rothy's, Valuing Sustainable Shoe Brand At $1 Billion
Brazilian footwear giant Alpargatas – best known for its Havaianas flip-flop brand – is to acquire a 49.9% stake in U.S. direct-to-consumer (DTC) company Rothy's in a deal that represents a post-investment valuation of $1 billion.
The acquisition consists of a $200 million investment in primary capital followed by an acquisition of around $275 million of Rothy's shares from current stockholders.
The agreement also provides Alpargatas with a call option to acquire the additional Rothy's shares from selling stockholders between the first anniversary and fourth anniversary of the initial transaction.
Upon completion, Rothy's co-founders Stephen Hawthornthwaite and Roth Martin will maintain "a significant equity stake" in Rothy's and will continue to oversee operations.
Lightspeed Ventures and other existing investors will also continue to have a "meaningful equity position", the companies said.
In connection with Alpargatas' investment, Funari and Stacey Brown, an independent member of Alpargatas' board of directors, will join the Rothy's board, which will expand to nine directors, including four seats for Alpargatas.
Alpargatas To Fuel Rothy's Global Growth
Alpargatas markets Havaianas – a Brazilian lifestyle brand and global leader in open footwear and owner of the Havaianas 'love brand' – in over 130 countries, and operates directly in more than 20. With a vertical supply chain, Alpargatas has six manufacturing units in Brazil and more than 17,000 employees around the world.
As a result, it is in an ideal position to help Rothy's expand as it looks to increase its presence in Asia, Europe and Brazil.
The DTC company known for its recycled plastic shoes will use the investment from Alpargatas to fuel global growth and expand vertically-integrated operations as well as increase its factory operations and further drive sustainable innovation.
A digital-first business with 98% of sales coming from online channels, Rothy's currently has brick-and-mortar stores in San Francisco, Boston, Washington, D.C., New York, Los Angeles and Chicago.
Co-founder Hawthornthwaite said in a statement: "This partnership with Alpargatas marks the beginning of our next chapter of growth, and reaffirms the strength of our business model and momentum in the marketplace. With Alpargatas' financial support, scale and expertise, we look forward to rapidly expanding in global markets, building our physical retail presence, advancing product development and accelerating our goal to reach circular production by 2023."
Alpargatas sees the deal as a way to advance operations and boost relevance in the North American market, according to company CEO, Roberto Funari, who said of the deal: "We value their [Rothy's] digital-first business and loyal customer base, and view this partnership as an important opportunity to advance our global strategy with increased relevance in the North American market. We are eager to work with Stephen, Roth and the entire Rothy's team to expand the brand's community all over the world through new retail and ecommerce channels."
Rothy's Expands Product Ranges
Founded in 2012, Rothy's co-founders Hawthornthwaite and Martin set out to create a shoe with distinctive style, comfort and sustainable design. With a vertically integrated supply chain, Rothy's minimizes waste by knitting each product to shape in its 300,000 sq. ft. factory in Dongguan, China. Since launching in 2016, Rothy's has transformed over 100 million single-use plastic water bottles and kept 275,000 pounds of marine plastic out of waterways.
Rothy's made a number of strategic announcements in 2021 as the company expanded into the men's category in the spring with the addition of a sneaker and a loafer, which it has described as the "most requested category to date." The retailer also announced its goal to reach circular production by 2023.
Alpargatas owns and operates six factories in Brazil and the partnership positions Rothy's to accelerate its customer acquisition strategy and increase brand recognition across the U.S. and international markets.
With over two million customers, Rothy's products are sold directly online and through Rothy's eight retail stores. Headquartered in San Francisco, Ca., it also has offices in New York and Shanghai, China.
"We founded Rothy's with the belief that there's a better way to do business, and it starts by putting the planet and its people first. In less than a decade, we've transformed our two-person passion project into a successful, sustainable and deeply innovative company – and redefined the shoe category," said Hawthornthwaite. "This partnership with Alpargatas marks the beginning of our next chapter of growth."