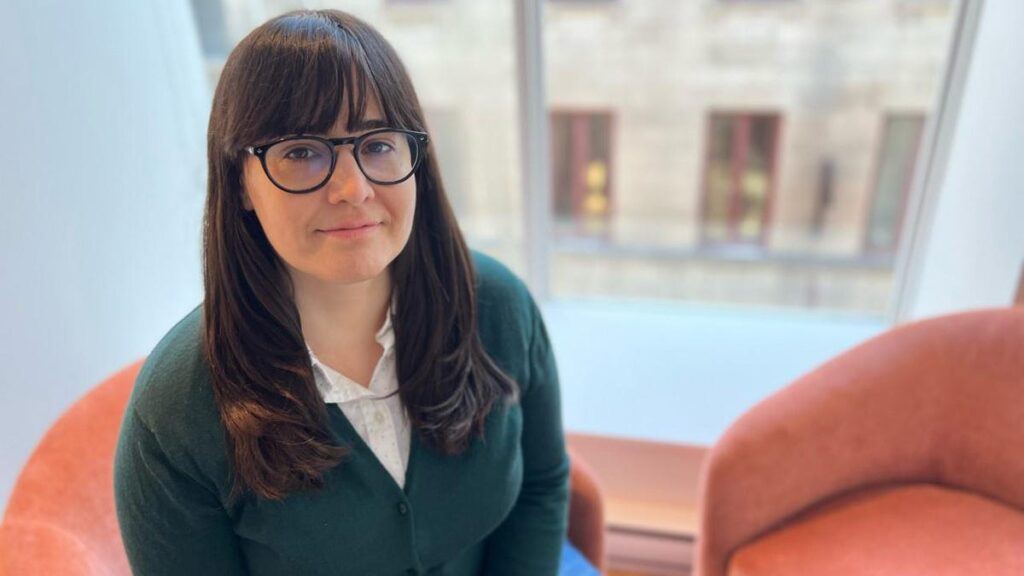 Harvard Researcher Talks Global Health Resilience Amid COVID-19
Stephanie Ricci contributed to this story.
---
From a management point of view, executives agree on the importance of leadership that adapts to the local culture. Similarly, the COVID-19 pandemic has further underlined the implication of acting accordingly to country contexts when it comes to global health systems.
The coronavirus responses across the globe are precisely the subject of Catherine Arsenault's current multi-country research project as a postdoctoral research scientist at Harvard's Department of Global Health and Population.
"I'm working on looking at the resilience of health systems during the COVID-19 pandemic by looking at the effect of the pandemic on non-COVID-19 care, so whether people are still able to access other health services," said Catherine Arsenault, a research scientist at the Harvard T.H. Chan School of Public Health.
Arsenault holds a PhD in Epidemiology from McGill University and previously completed a M.Sc. in Health Systems Administration at the University of Montreal. Her work focuses on health system strengthening, health care quality and equity. She's worked with Gavi, the Vaccine Alliance on the equitable access to routine childhood vaccines and has co-authored the Lancet Global Health Commission on High Quality Health Systems, which detailed the state of health system quality in low- and middle-income countries.
The global researcher is currently studying 10 countries of varied income groups to examine the indirect effects of the coronavirus outbreak on their health systems and identify patterns of effectiveness in providing continuous health services.
"What's novel is the concept of health system resilience," told Arsenault. "That's the ability of the health system to adjust to the pandemic while maintaining essential functions. It's something that most health systems have not been prepared to do."
"We're finding that the level of disruption in services is not so much related to the income group," she adds. "We have countries that are low-income and had absolutely no effect, and countries that are high-income that had big disruptions."
She describes that in certain cases, health services such as preventive care may not have been seen as urgent and have been delayed for over a year during the crisis. Such services include prenatal care, cancer screenings, and routine vaccinations.
"We've found that in Latin America, there were issues with the public sector being closed or too busy to provide contraceptives," she said. "There were also significant supply chain shortages, so the consequence is likely to be an increase in unwanted pregnancies."
Additionally, The New York Times reported that over 100 million children could be at risk for measles as 24 low- and middle-income countries postponed their mass immunization programs to reduce the risk of spreading the coronavirus as of April 2020.
"What we're seeing is that a lot of the lower-income countries immediately sought to replicate the responses of high-income countries," she said. "In the case of COVID-19, this might not have been the best strategy."
Places with a high COVID-19 death toll such as Italy, Spain, and France implemented lockdowns to mitigate the spread of the virus. Nepal, for example, followed by enforcing a nationwide lockdown in March 2020, although they had "barely any positive cases at that point," shares Arsenault.
While it was lifted on 22 July 2020, Nepal's lockdown led to damaging consequences in terms of employment, income, and access to essential health services. Its disruption on the country's food production and distribution has caused major shortages in the agriculture sector, pushing vulnerable populations into further food and nutritional insecurity.
It must be considered that other parts of Western societies' 'new normal' such as remote work were hardly transferable to parts of the world with limited Internet or for workers outside the formal labor market.
On the other hand, countries with 'unused capacity' such as South Korea were able to continue providing other health services. This may be due to having the second most hospital beds per capita after Japan out of the 38 countries members of The Organization for Economic Co-operation and Development, according to Arsenault.
The researcher stresses that the future of better health system management involves context-sensitive approaches. She emphasizes the importance of strategic risk communication strategies, analyzing what steps fit countries' unique contexts, and avoiding a 'one size fits all' approach.
What we've learned from the pandemic so far highlights the priority of developing strategies to make health systems resilient. While certain countries' responses proved successful, the variety of political and socio-economical context across the globe must be emphasized to avoid replicating actions that may lead to unintended consequences.