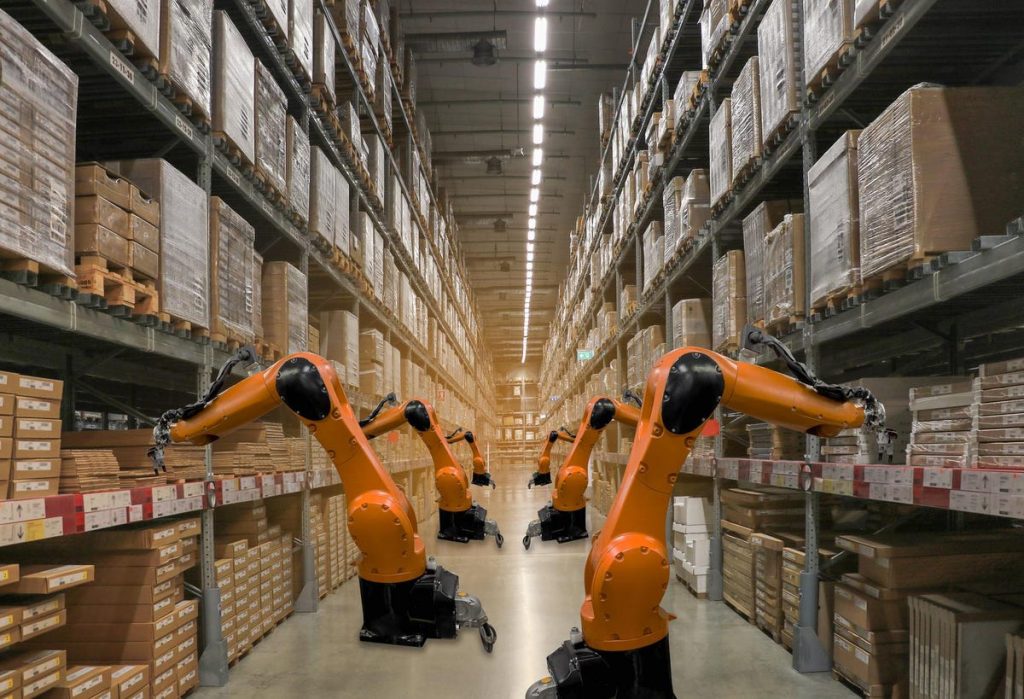 Grocery Competition Is Intensifying As Young Startup Called Fabric Raises $200 Million
This morning a company in Israel called Fabric announced that it raised $200 million in growth capital, valuing the company at over $1 billion. As a consumer, you may never see the name Fabric. But if you shop for groceries online and live in an urban area, a Fabric-operated robotic warehouse may be where your groceries actually come from. Fabric already has relationships with Walmart WMT , Instacart and Fresh Direct to provide services to their customers.
A Fabric warehouse is one piece of the puzzle to answering a critical question for the grocery industry: how to be profitable in the online grocery business. As consumers shift to online, there is pressure on grocers to offer the same prices online as in-store. But online grocery delivery requires much more labor; grocers have to pick the product off their shelves and bring it to their customers at their homes or in the parking lots. The thin margins of the grocery business don't leave room for the added labor costs. So far, no one has been able to scale the online grocery business and make a consistent profit. Fabric's robotic warehouse has the potential to reduce labor cost to achieve profitability while also maintaining the fastest delivery times.
The grocery business is in the U.S. will be over $750 billion this year so the stakes could hardly be higher. As the industry shifts to online sales, the economics change dramatically. When a big grocery store loses 20% or more of its walk-in customers, there's a good chance it becomes unprofitable. Fleets of large stores owned by large grocers were always thought of as their anchor and a key attraction for consumers. As consumers go online and the stores start losing money, the top five U.S. grocers who have over $500 billion in grocery revenue (Walmart, Kroger, Albertson's, Ahold, Publix), need to reconfigure to maintain their market share. Young startups getting products to consumers faster and cheaper are now attracting enormous amounts of capital, creating a potent threat to the established order of the grocery industry.
The phenomenon of consumers shopping online for groceries exploded in the pandemic. But even now, as the world becomes more open and consumers are venturing out, online grocery continues to grow. An app analytics and marketing company called App Radar that tracks consumer downloads found that in the third quarter, speedy grocery delivery apps were downloaded almost 4 million times worldwide. The implication is that growth in grocery delivery is not limited to the pandemic, is not slowing down and is not a local phenomenon. It is happening everywhere in the world and it's not slowing down.
The question is, how do the big players respond to the enormous amounts of capital coming in to compete against them at a time when consumers are making changes in how they shop for groceries? The circumstances are ripe for disruption and a change in leadership in the industry. Whether the existing industry leaders will be able to maintain their positions in the face of intensifying competition fueled by virtually unlimited capital can't be known right now. What we've seen in other sectors of retail is that market positions of longstanding leaders gets disrupted when young, nimble, well-funded companies move faster than legacy companies who resist recognizing the need for change. Whether the current leaders of the grocery industry can respond with new skills will only be known with time.