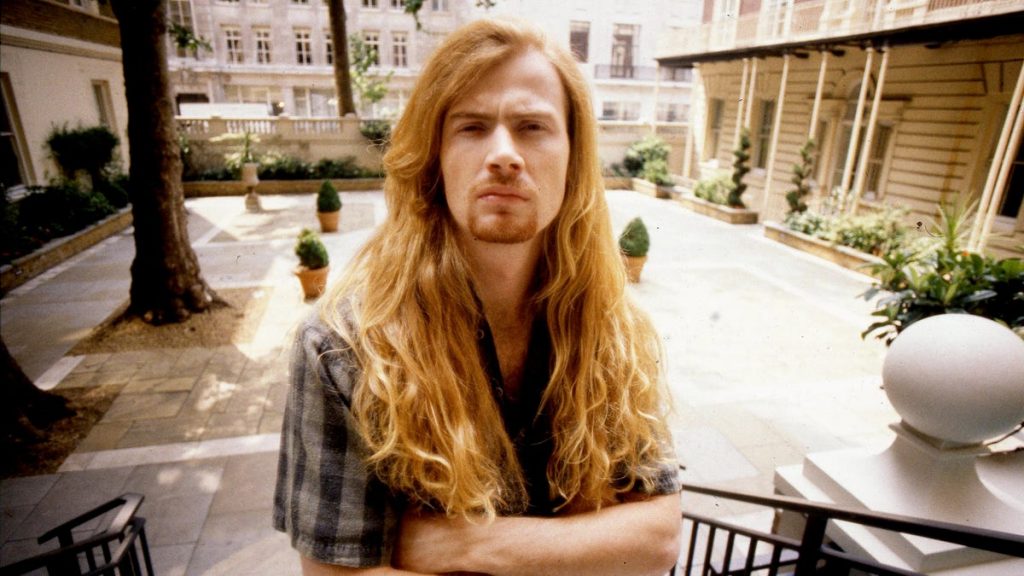 Gibson TV's Dave Mustaine Episode Is The Best Megadeth Documentary Yet
For music fans who fancy a good a rockumentary, it'd be a disservice to not recommend Gibson TV — the iconic guitar company's newly established youtube channel. It's all a part of the company's recent relaunch, which seemingly began when Gibson CEO JC Curleigh stepped in place in 2018. Since then, not only has the company seen a remarkable turnaround, but with the launch of Gibson TV they've managed to release some of the finest rockumentaries in years, specifically with Gibson Icons.
This series focuses on legendary guitarists, namely longtime Gibson players, but the quality of each of these episodes is on par with full production HBO or Netflix NFLX documentaries. The episodes released thus far showcase the stories and careers of iconic metal and rock guitarists like Black Sabbath's Tony Iommi, Metallica's Kirk Hammett, and most recently Megadeth's Dave Mustaine.
For years there have been incredible documentaries done on metal heavyweights like Metallica and Ozzy Osbourne, but there's been few productions on one of the genre's most influential and polarizing groups, Megadeth. Apart from their fairly decent Behind The Music episode, Megadeth has been long overdue for another documentary that gives an updated and unfiltered look into their history, and more importantly through the lens of the band's founder, Dave Mustaine.
The episode pays great respect to the revolving door of lineup changes throughout the band's career, all while showcasing a number of refurbished concert clips from different eras of the band. However, something that comes across most notably to any longtime fan of the band is the sheer respect that's given to both Marty Friedman and Nick Menza. Mustaine is obviously in tune with the realty that the Rust In Peace era is the most cherished lineup among fans, and his subtle acknowledgment of that, in addition to the compliments he gives to Menza's and Friedman's contributions, are some of the episode's shining moments.
While there's an elephant in the room with the disregard for David Ellefson, which is primarily for obvious reasons, the episode does an incredible job of illustrating the past, present, and even future of the band. In doing so, the episode does dive into some bittersweet territory when Mustaine discusses the recent events of his throat cancer diagnosis. Despite being cancer free now, Mustaine revealed just how turbulent the treatment and diagnosis was for him, while also mentioning how Iron Maiden vocalist Bruce Dickinson, actually helped advise him during the treatment (given his shared experience).
Overall, the Gibson Icon series is continuing to put other high budget rock interviews and rockumentaries to shame, and their latest episode on Dave Mustaine is likely their best yet.