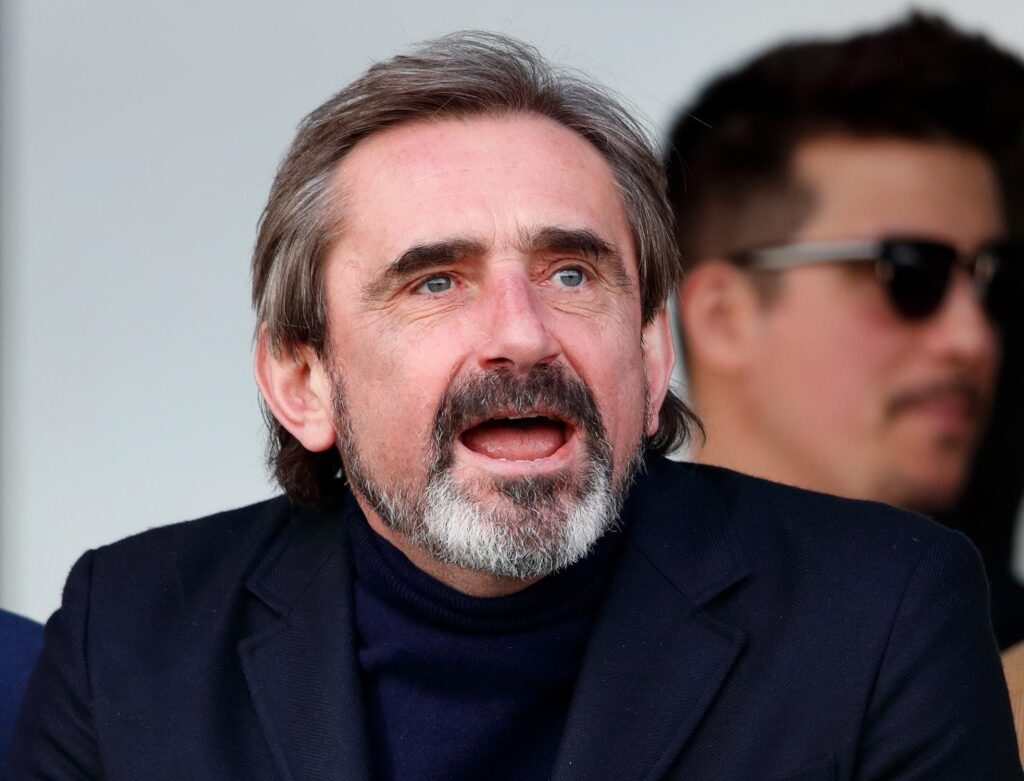 Generation TikTok Make Superdry Cool Again Says Comeback King Dunkerton
Julian Dunkerton founded Superdry from a barrow, masterminded its rise to a global fashion brand and then quit in 2018 after falling out with the previous management.
On Friday, the barrow span full circle as Dunkerton – who returned to the business in 2019 – confirmed an extraordinary turnaround but also conceded that tough times and a debt burden mean the brand's future remains far from certain.
First, the good news.
The U.K.-based apparel group announced Friday it had returned to profit and Dunkerton declared the brand "cool again" with the TikTok generation.
Gaining more than 450,000 followers on its TikTok account, opened just 12 months ago, the business also said it had grown its online influencers from 2,000 to 2,349 by the end of the financial year.
That helped turn around a previous $41.1 million loss into an impressive $20 million profit, but the company conceded it remains cautious about the future and is in talks about a $77.8 million overdraft facility
Sales rose almost 10% to $667.8 million in the year to April 30, while sales in the 22 weeks after the year end rose 7%. In a sign of the times, that was at a much-reduced profit margin as the company tried to shield shoppers from the worst of cost rises.
But investors showed no such reticence and the news sent shares soaring nearly 11% by the end of trading Friday after the company confirmed its dramatic turnaround in fortunes.
Superdry To Renegotiate Debt
Now, the not so good news.
Firstly, Superdry is hoping to renegotiate up to $77.8 million of debt with its banks, and, despite the strong trading performance, Superdry warned that "a material uncertainty exists" as to whether it would remain a going concern as it negotiates this new debt facility.
Management declared they "remain cautious" about the near future in the face of what they described as a "challenging macroeconomic environment, high levels of inflation, and the potential impact of these on consumer spending patterns".
And they also insisted that timing meant that they were forced to cast a far gloomier picture than the one they feel will unfold.
Shaun Wills, Superdry's chief financial officer, was the most vociferous as he insisted he was "confident of a positive outcome" on renegotiating the debt and said net debt currently amounted to less than $43.3 million. The company would not need the facility until next Fall, when it was buying winter stock.
He said Superdry had to issue the going concern warning because of a "technicality" in terms of the timing of negotiations and described the situation as "incredibly frustrating."
He said: "We are having great conversations and expect that the next time we come to the market in six or seven weeks we will be able to say more."
Dunkerton Proves The Magic Touch
Dunkerton said Superdry was trading well despite having to put up prices by 5% year-on-year, with the switch to buying more apparel items closer to the season helping the brand stay on trend.
"These are exceptional times for retail and for the economy more generally, and like all brands we're having to work harder than ever to drive performance," he said. "Against that backdrop, I am pleased that we managed to return the business to full-year profit, driven by increased full-price sales, whilst also making strong strategic progress.
"I'm proud of the strides our team has made, delivering great product while also making a step-change in our social and digital capabilities and real progress towards our sustainability objectives."
As for the near future, the company said that it expects revenues to continue to recover throughout the 2023 financial year, although still not reaching pre-pandemic levels.
Adjusted pre-tax profit is expected to reach between $11.1 million and $22.2 million in the financial year.