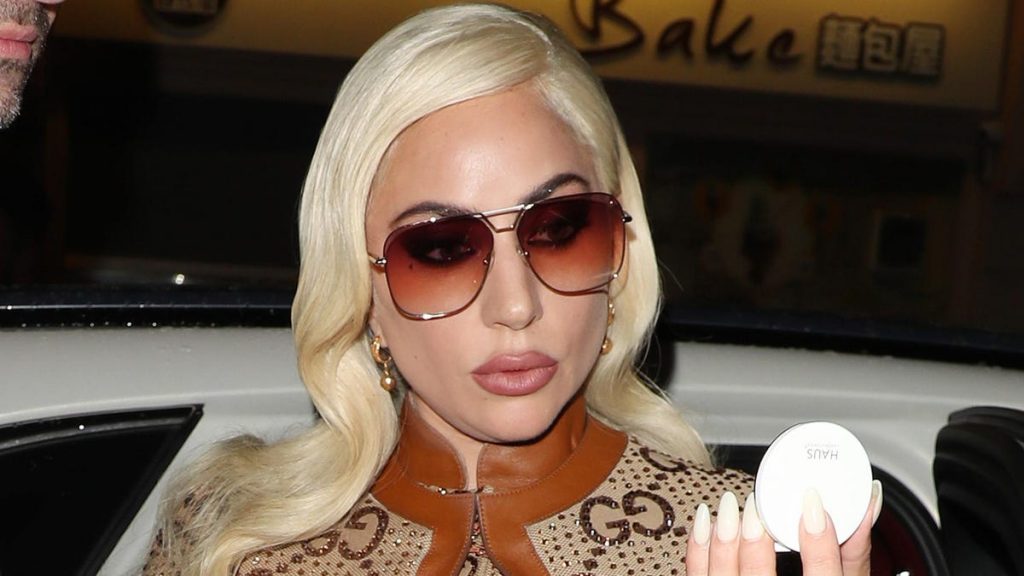 Gaga For Gucci: Shoppers At ASDA Hunt To Find £12 Designer Treasures
ASDA has created a treasure hunt with a high fashion theme by collaborating with vintage wholesaler, Preloved. The supermarket chain is encouraging customers to take part and "find" hidden Gucci previously owned items in-store for a chance to buy the highly coveted brand for as little as £12 for some of the garments.
The tie-up is perfectly timed to celebrate the release of Ridley Scott's film House of Gucci featuring Lady Gaga as Patrizia Reggiani who was convicted of hiring a hitman to kill ex-husband Maurizio Gucci (Adam Driver), one-time head of the fashion house.
The film has created a huge buzz around the fashion brand already, there has been a spike of 270% in searches for vintage Gucci garments in the past week alone according to figures from savings platform Wethrift.
As increased numbers of shoppers search out vintage Gucci garments, interest in the ASDA collaboration has created its own media frenzy with shoppers keen to grab a designer treasure. The catch? No one knows where to find them.
ASDA Colleagues have been tasked with hiding the garments within the PreLoved areas which feature at selected ASDA supermarkets across the UK.
Lauren Mallins from George at Asda said, 'Whether you are a lover of vintage or just want to make more sustainable choices, our hand-picked PreLoved pieces are always a treasure trove of gems and now Gucci is adding to our customers' reasons to shop with us.'
The initiative is part of an on-going partnership with Pre-Loved, that now has space within 50 stores following on from a successful trial in the ASDA sustainability concept store in Leeds, Yorkshire.
It is part of a package of measures the company has named 'George for Good' and includes a commitment to reduce textile waste by encouraging shoppers to bring unwanted garments to the store in exchange for a discount of George branded clothing.
ASDA, Tesco and other large retailers are signatories to the Textiles 2030 action plan which focuses on measures to reduce the climate impact of the clothing trade by minimising waste and improving the durability and recyclability of garments as well as encouraged recycling of pre-owned garments.
The move into selling vintage clothing in-store is believed to be a first for a UK grocery store and follows Walmart WMT launching an online partnership with the vintage dealer ThredUp last year.
Online trading sites such as Depop, Vinted and eBay EBAY have seen a huge boost in interest and engagement as lockdown seemed to focus consumers on the benefits of pre-loved fashion.
Figures from eBay state there has been a 404% YoY increase in pre-loved sales from 2018 to 2020, with millions of shoppers selling and recycling clothing.
And whilst some may be cynical of what could be seen as little more than a PR stunt from ASDA with the Gucci garment hunt, if the ambition was to create awareness and talk-ability about buying preloved items then the mission seems to have been a successful one.
Pre-Loved claims to have saved over 800 tonnes of clothing from going to landfill and highlights the partnership with ASDA will significantly increase that.
Fashion industry-wide there are many longer-term pledges to improve the sustainability of a sector that significantly impacts landfill, water use and has a weighty carbon footprint
From ASDA selling pre-loved clothes to Ikea offering a furniture buyback and reselling scheme and the rise of fashion rental brands like Hirestreet this is a significant moment in time as we see a real shift in consumerism with greater focus on planet and people.