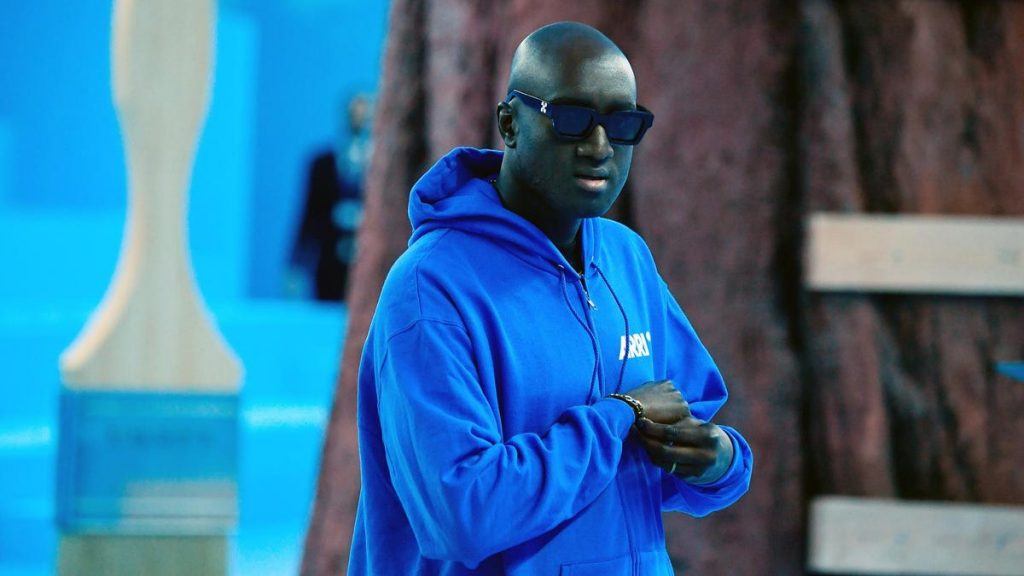 From Kanye West To Armani: Famous Peers Mourn Death Of Louis Vuitton Designer Virgil Abloh
Topline
Musicians, artists, celebrities and culture makers are taking to social media to mourn the loss of Louis Vuitton and Off-White designer Virgil Abloh, who died unexpectedly at age 41 Sunday after a private battle with cancer.
Key Facts
Kanye West, who worked closely with Abloh, wrote on his choir Sunday Service's website: "In loving memory of Virgil Abloh the creative director of Donda."
"My plan is to touch the sky 1000 more times for you…love you eternally brother," Drake posted. "thank you for everything"
"I followed his career with great interest, his new approach to fashion and communication, with a strong sense of inclusivity," said fellow designer Giorgio Armani.
Producer and artist Pharrell said his heart is "broken" and Abloh's "work as a human" and "work as a spiritual being will live forever."
Hailey Bieber said "I will never be able to fully express how grateful I am to have known him and worked with him, from walking on his runways to having him design my wedding dress and all the other amazing moments in between."
BTS, who worked with Abloh, tweeted "It was an honor to work with [Abloh]. A true creative genius."
Gigi Hadid, who modeled for Abloh, wrote "He was 1 of 1… He will be deeply missed, cherished, and celebrated by me and all the people and industries that have been lucky enough to work around & know the true supernova behind this man."
"Omg I can't believe @virgilabloh is gone. Noooo," wrote tennis star Venus Williams.
"Too soon Virgil. You will be missed from this world man," tweeted actor Idris Elba.
"I wish we lived in a world where we could celebrate the living instead of celebrating them when they leave," said NFL star Odell Beckham Jr. "Rest In Peace to my brother Virgil ! You were loved"
Key Background
Abloh was diagnosed with a rare form of cancer, cardiac angiosarcoma, in 2019. His illness was publicly unknown until his death. Abloh founded the hugely-popular streetwear brand Off-White in 2012 and became the creative director of Louis Vuitton's menswear collection in 2018, also becoming the fashion house's first African American designer in over 100 years. Abloh's death was announced Sunday in a statement from LVMH, which owns Louis Vuitton, and a post on his Instagram account.
Further Reading
Louis Vuitton Designer Virgil Abloh Dead From Cancer At Age 41 (Forbes)