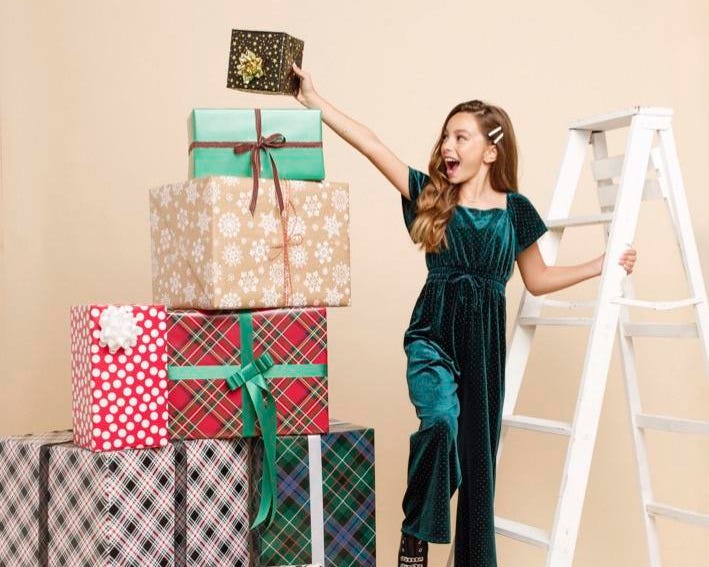 Francesca's Bets Big On Tween Market, Millennial Moms And Gen Alpha
Specialty retailer francesca's is investing in its tween fashion line called "franki" and will showcase the brand this holiday season by adding pop-up stores, exclusive products from young entrepreneurs and an omnichannel marketing program including a TikTok live stream holiday fashion show. Last November the franki line was introduced to test the market for younger customers. Andrew Clarke, CEO of the company, said in an interview that the franki line was really born out of a year of innovation. During 2020 when business was difficult, the company needed to adjust its business model from catering mostly to very active customers that were out and about to those that were staying home. Clarke stated, "We added lingerie assortments and we also found through data analytics that the customer was getting younger."
Digital native Millennial Moms with Gen Alpha Kids
The target market for the francesca's brand is a digital native millennial mom with Gen Alpha kids. Clarke discussed how the younger girls were looking at francesca's as an aspirational brand. Young tweens are making fashion choices and are more authoritative about what they wear. "We knew that generational shopping takes place where moms, aunts, and big sisters are shopping alongside the Gen Alphas," Clarke said. The brand franki caters to that younger market with clothes that appeal to the Gen Alphas. "The younger generation is very interested in fashion and wants to build their own outfits," said Clarke. The franki line is sophisticated fashion that is tween appropriate.
Originally part of the merchandise mix of francesca's stores, franki's demand continued to grow and the company needed to expand the brand presence and physical space. The line has gained traction, growing from being in five francesca's stores to one hundred stores in the past year and has been seen as a cool (instead of a cute) fashion brand. Clarke talked about the assortments being more fashion forward as opposed to item driven, which has resonated with the tween customer.
November marks the one year anniversary of the franki brand
In November, the launch of a stand-alone website as well as a unique, engaging brick and mortar pop up space will take place to commemorate the one year anniversary of the franki line. On November 5, franki will get its first ever pop up store at the Memorial City Mall in Houston, TX where the company is headquartered. On November 10 in Huntington Beach, CA, francesca's will host an in person and live streaming fashion show featuring music from Capitol Records artist Emeline along with famed TikTok celebrities Madison Lewis, Indiana Massara, and Brooklyn Queen as models. The standalone website for franki (www.frankishop.com) will officially launch on Friday November 5th.
Creator program franFINDS unveils up-and-coming brands
As part of the holiday assortment this year, francesca's launched a franFINDS program over the summer to support young and up-and-coming makers and creators. Over 100 brands were nominated and ten finalists were selected to pitch their product ideas and creations to the executive team at francesca's. Each of the ten finalists had a unique backstory about the development of their brand, and four incredible business owners from across the country were eventually chosen as the winners. These four brands were given a contract to sell products at francesca's, receiving support and mentorship from the management team and a platform to distribute their products. Clarke explained, "Our mission was to find these under-represented brands that celebrated originality and provide access for our customers to be able experience these unique, one-of-a-kind product assortments."
Clarke also discussed the reverse mentorship that took place between the management team and the young entrepreneurs. These four winners and their products will be featured in francesca's holiday gift guide starting November 2 and will be included in the francesca's holiday product line-up both in stores and online:
Simply Perla | Polymer Clay Jewelry & Accessories from Houston | @bysimplyperla
Citrus & Cane | Handcrafted Home & Body Products from Alabama | @citruscane
Gifted by Gabb | Homemade Clay Earrings from North Carolina | @giftedbygabb
Kozy Kandles | Handcrafted Soy Candles from Indiana | @kozykandles
Executive changes at francesca's will continue to evolve both brands
Francesca's has been around since 1999 and now has over 450 boutiques in 45 states. The boutique stores offer an eclectic mix of carefully-curated clothing, bright baubles, bold accessories, and playful gifts. The franki line is one example of the business model shifting to meet the needs of a changing target market. Clarke sees further opportunities to grow the business and drive deeper customer loyalty.
In a recent announcement, the company hired Jann Parish as senior vice president and chief marketing officer which Clarke says will help the company prioritize the building of a robust loyalty program for the francesca's and franki customers. The company also announced the addition of a chief people officer, Canetta Reid. These executive changes will strengthen the leadership team and allow the company to evolve the business over the next five years as it accelerates growth strategies in brick and mortar as well as online retail, and furthers its commitment to encourage and grow innovative retail careers.