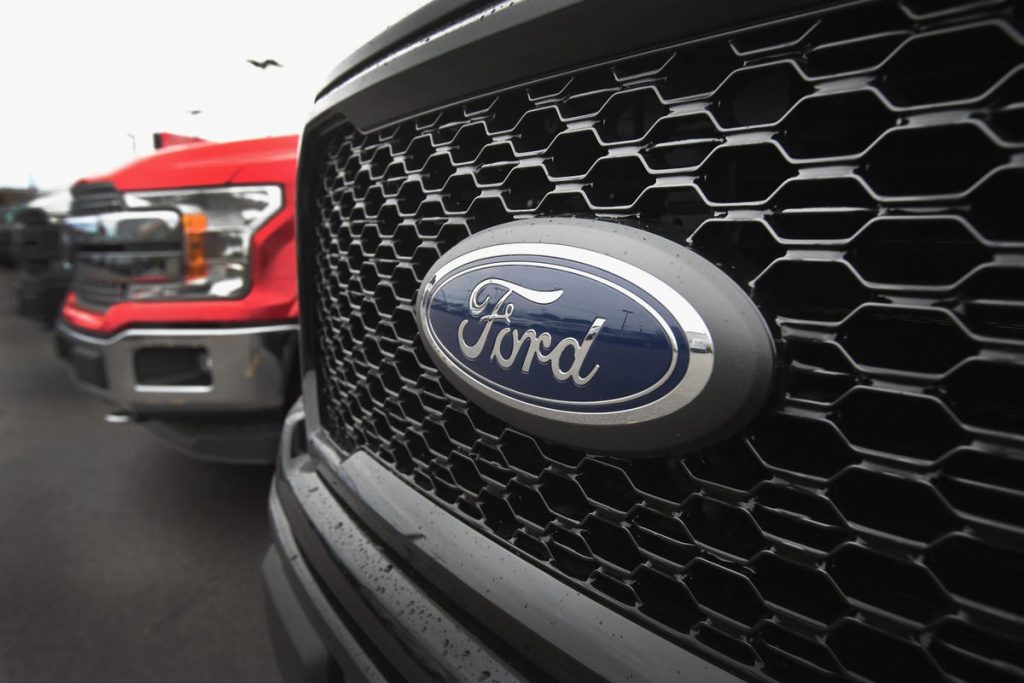 Ford Just Hired A New Chief Digital And Information Officer From Retailer Lowe's
Auto giant Ford has just recruited a new tech chief as it seeks to reinvent itself and push deeper into electric and autonomous vehicles.
The company today named Mike Amend as its chief digital and information officer. Amend, who's 43, joins from Lowe's, where he spent the past three years as president of its online operations.
Amend comes to Ford as it's in the middle of a major push to reinvent its operations led by CEO James Farley, who has been trying to increase the pulse rate of digital change at the business, which some analysts say is trailing rivals such as GM in the innovation stakes.
"Mike adds dimension to our team as we use technology and software to transform our company and transportation from the inside out," said Farley in a statement announcing the appointment. Amend, who will oversee the company's data and software development efforts as well as its technology platforms, started at Ford today and reports directly to Farley.
He will also work closely with Ford's chief platform and operations officer, Hau Thai-Tang, and with Doug Field, who joined the company last week to spearhead its emerging technology efforts in areas such as autonomous driving. Ford poached Field from Apple, where he was seen as a key player in the tech company's efforts to develop its own electric vehicle.
Unlike Field, Amend doesn't have a background in the automotive industry, but he has plenty of experience in managing data strategies and creating digital channels that boost revenue. At Lowe's, online sales tripled during his tenure. He also held similar roles at JCPenney and Home Depot, which he joined after serving as chief technology officer for Dell Technology's online business.
Amend replaces Sadis Kitsopanidis, who had been serving as Ford's interim CIO after being appointed early this year. Ford announced in November 2020 that it had hired Vijay Sankaran, TD Ameritrade's tech leader and a former Ford executive, to be its new chief software and information officer, but Sankaran never took up the post. (He's now the chief technology officer of Johnson Controls.) Hence the temporary appointment of Kitsopanidis, who will now support Amend as he gets up to speed in his new role.
Ford's share price, which has fallen by more than 14% since the beginning of June, rose following news of Amend's appointment, hitting $12.99 at the close of trading.