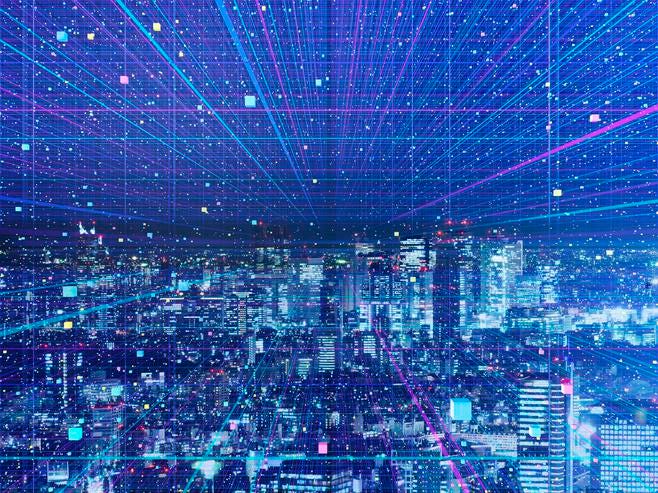 For Multifamily, Is It Finally Time To Put Data On The Balance Sheet?
Dave Marcinkowski is a Founder/Partner in Madera Residential and Quext, focused on creating smarter, healthier apartment communities.
Companies often claim that employees are their most valuable asset, but if so, then data must certainly run a close second. Given all the talk about data being the new oil, it is surprising that data hasn't found its way onto the corporate balance sheet. Come to think of it, if any companies should be able to assign a value to their information assets for this purpose, data behemoths like Google or Facebook would have done it.
Data may be an intangible asset, but that does not stop companies from deriving value from it by way of selling it directly or leveraging it to provide a service that they sell. The problem with putting data on the balance sheet as an asset is that there is no easy or standard way of assigning a monetary value to it.
Data is an asset like (and unlike) any other your organization owns.
Data has certain peculiarities other assets do not. For example, when you sell a piece of used manufacturing equipment for cash, you can no longer use it to generate additional revenue. You can monetize data by selling it, too. But unlike equipment or a piece of land, you can sell the same data again and again. How do you calculate the full potential value of an asset like that?
Just as machinery ages, requires maintenance, depreciates and eventually needs to be replaced, data can lose its value, too. It may become stale, requiring you to refresh or replace it altogether. This similarity would point toward classifying data as an asset on the balance sheet. The difference is that, while data is a truly valuable asset, you can only realize that value if you actually put it to use.
For years, I've attended sessions at technology conferences that talk about how, if data is not "on your balance sheet," you're missing a huge opportunity. Sadly, when it comes to multifamily, we haven't even begun to monetize the mountain of data we collect on residents and their dwellings. We're talking about where, when, what and how people live — data that's potentially more valuable than what the Amazons and Googles of the world collect. Yet, as an industry, we're doing nothing to monetize it.
It's time to change that.
The only way to get multifamily data "on the balance sheet" is to monetize it.
Google and Facebook are masters at monetizing their data — it's part of their business model, after all. Organizations like multifamily communities that can't (or don't) know how to use their data cannot possibly place a value on it. This means this treasure trove of data has no real value to them at all, whether it is physically on a balance sheet or not. To change this, we first need to understand the kinds of data to which multifamily has access and think about how we can monetize it.
For example, a 200-unit multifamily community will always have residents who experience refrigerator and air conditioner breakdowns. Sensors could preemptively identify units at risk and generate a service request, thereby providing residents a better experience. In addition, appliance manufacturers may be willing to pay for this data to learn when and how their products fail. This yields cost savings but also raises resident satisfaction to help ensure future revenue.
And what if a grocer had data about exactly what times of day residents of a nearby multifamily community return home and, therefore, will most often stop by? If provided by the multifamily operator, this information enables the store to be fully stocked and staffed at the optimal times (especially for delivery services). Likewise, a restaurant in the neighborhood might opt to pay the multifamily operator a percentage of sales resulting from sharing its residents' contact data.
What stands in the way and how do we fix it?
These are just small examples of how multifamily could leverage its treasure trove of data to generate revenue. So why do so many of these opportunities remain untapped?
The multifamily industry has numerous obstacles to overcome here. For one thing, most operators are stuck with siloed, monolithic applications that are out of date, don't integrate with other systems and are difficult to modify and extend. In addition, the industry is full of cliques and interest groups with conflicting agendas, both from the vendor and operator sides. And, when it comes to the data itself, there is a complete lack of standardization of multifamily data — what is collected, how it is formatted and how it is exchanged — further complicating matters.
We cannot address all these issues at once, nor can we do so immediately, but if we're to realize the immense value of multifamily data, we must start somewhere, and data standardization is the logical place. If we could get to a point where everyone's buckets of data look and feel the same, we could put them together and start using the data in new and innovative ways. If we are ever to apply technologies like machine learning (ML) and artificial intelligence (AI) to this data, standardization is an absolute must, as ML and AI require mountains of data to be effective. The multifamily industry has many mountains of data, and we require standardization to enable us to access it in an efficient manner.
Multifamily data may soon be on your property's balance sheet.
Strictly speaking, most companies find it hard to even begin putting data on their actual balance sheet as an asset — even tech giants that deal in information. But eventually, we will all find a way because data truly is a potential treasure trove.
Multifamily has a lot of challenges to realize the value of all its data, but the opportunities far outweigh the cost of tackling them. We have to overcome decades of momentum, but think of the reward that awaits us. Who knows? We might eventually derive as much revenue from our data as from our rent — perhaps even more.
---
Forbes Business Council is the foremost growth and networking organization for business owners and leaders. Do I qualify?
---