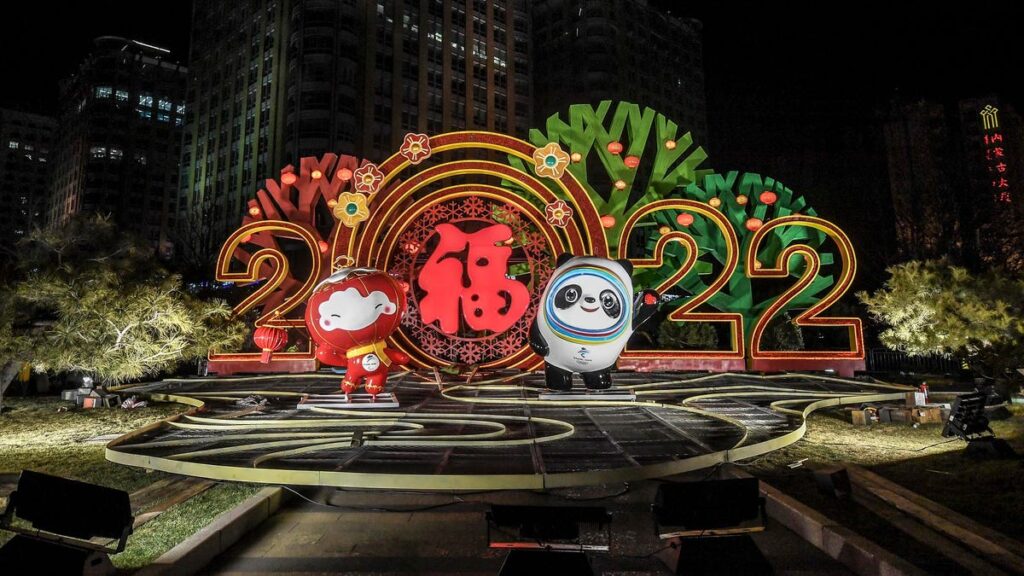 First Local Omicron Covid-19 Infection Reported In Beijing As Olympics Near
Topline
China reported the first community transmitted Covid-19 case of the highly transmissible omicron variant in Beijing on Saturday, as the country's "zero-Covid' policy faces increased pressure ahead of next month's Beijing Olympics.
Key Facts
Lab testing determined that a Covid-positive woman who had not left Beijing in more than two weeks contracted the omicron variant, making her infection the first confirmed local omicron case in the country's capital city, Chinese officials said during a Saturday briefing according to Reuters and the South China Morning Post.
Whether a local omicron surge will affect the 2022 Winter Olympics, set to begin February 4 in Beijing, is a primary concern for the government: city spokesman Xu Hejian said Saturday it is necessary to take action to "ensure the safety of the capital, the Winter Olympics and its residents," according to the South China Morning Post.
China has also reported cases of community spread of omicron in the city of Tianjin – whose 14 million residents are currently under partial lockdown due to multiple local omicron infections – and the Henan, Guangdong and Liaoning provinces.
Key Background
Since the pandemic began in Wuhan in 2019, China has instituted a strict "zero-Covid approach," including frequent city-wide lockdowns, to limit the spread of coronavirus. China's National Health Commission reported just 165 new Covid-19 cases Saturday as other countries deal with record outbreaks amid the spread of the omicron variant. There were 3.12 million confirmed cases worldwide as of Friday, according to the World Health Organization, just shy of the record hit Wednesday.
What To Watch For
What restrictions, if any, are instituted in Beijing ahead of the Winter Games. More than 20 million people are currently under lockdown in China, according to the Associated Press.
Further Reading
Beijing Olympics: Will Athletes Who Recently Tested Positive For Covid – Including Shaun White, Alysa Liu – Be Allowed Entry? (Forbes)
China Locks Down City Of 13 Million After Outbreak As Part Of 'Zero Covid' Approach Before Olympics (Forbes)
City of Beijing reports first local Omicron case -state media (Reuters)