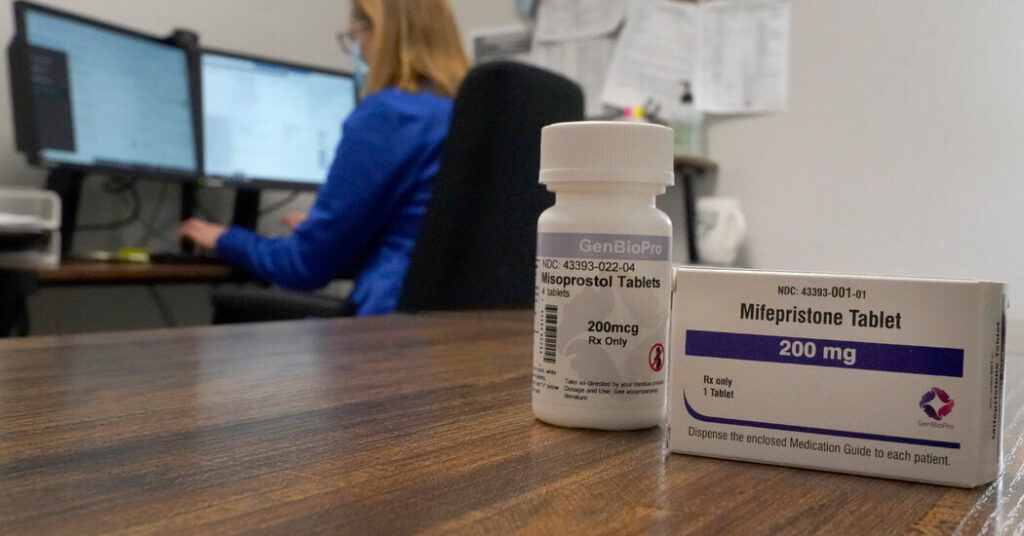 F.D.A. Will Permanently Allow Abortion Pills by Mail
For example, a research program that the F.D.A. allowed to provide telemedicine consultations and send pills by mail reported that 95 percent of the 1,157 abortions that occurred through the program between May 2016 and September 2020 were completed without requiring any follow-up procedure. Patients made 70 visits to emergency rooms or urgent care centers, with 10 instances of serious complications, the study reported.
In 2020, medical groups filed a lawsuit asking that the in-person dispensing requirement be lifted because the pandemic meant that patients faced greater risk of being infected with the coronavirus if they needed to visit clinics to obtain abortion pills. A judge granted the request that summer, but, after a challenge by the Trump administration, the Supreme Court reinstated the restriction.
In March, medical organizations tried again, writing to President Biden and Vice President Harris. In April, the F.D.A. decided not to enforce the in-person requirement for the duration of the pandemic, allowing pills to be mailed. The new F.D.A. decision makes the suspension permanent.
The experience since April suggests that more women will seek medication abortion if they do not have to visit a provider for the pills. Abortion on Demand, which formed this spring as one of several organizations that operate websites to arrange telemedicine consultations and to mail pills, has seen steadily increasing interest, said Leah Coplon, Abortion on Demand's director of clinical operations.
The TelAbortion Project, the research program authorized by the F.D.A. to conduct telemedicine appointments and mail pills, also heard from more women, said Elizabeth Raymond, senior medical associate at Gynuity Health Projects, which runs the program. She said that of 2,083 abortions provided under the program between July 2016 and October 2021, more than a third — 715 — occurred during the pandemic.
Kirsten Moore, director of the Expanding Medication Abortion Access Project, said abortion rights supporters had hoped that the F.D.A. would also lift the other two restrictions related to mifepristone, especially the requirement that providers be certified, because it means that women won't necessarily be able to get the pills from their regular doctor or clinic.
Still, Ms. Moore said she hoped that the increased availability of medication abortion would help open up appointments for women who need surgical abortions by creating "more room in the abortion ecosystem for patients who need to get into a clinic."