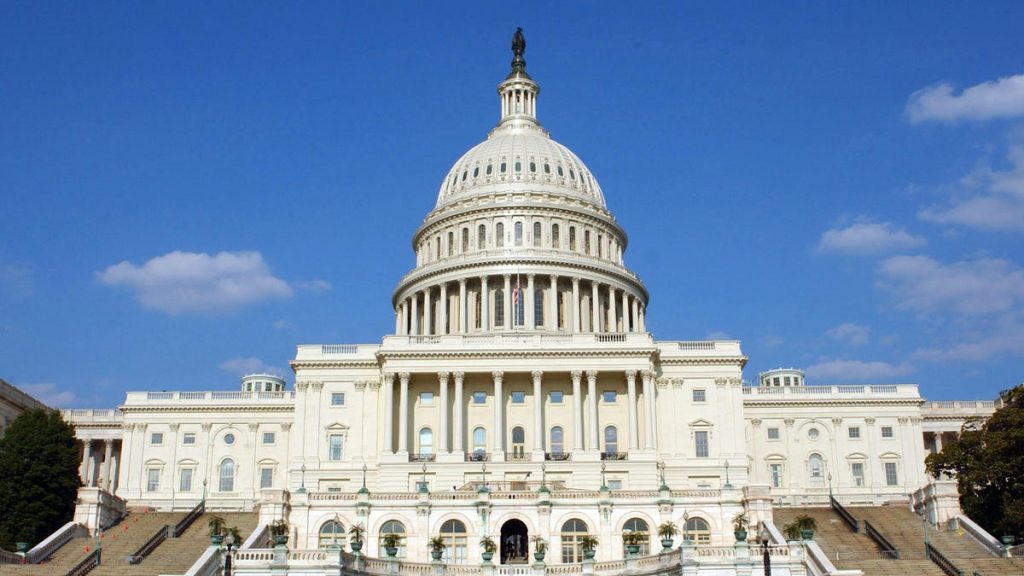 Topline
The House passed one of the largest infrastructure packages in U.S. history Friday night after months of bipartisan negotiations and tense political infighting, shoring up $1.2 trillion in funds, including $550 billion in new investments, for the nation's bridges, airports, waterways, public transit and more—here's everything you need to know about where the massive spending will go.
Key Facts
Roads and bridges: Headlining the 2,702-page bill's spending, roughly $110 billion of new funds would go toward improving the nation's roads and bridges, and investments in other major transportation programs.
Public transit: The package also includes the largest-ever federal investment in public transit, allotting $39 billion to modernize systems, improve access for the elderly and people with disabilities, and repair more than 24,000 buses, 5,000 rail cars and thousands of miles of train tracks.
Amtrak: The legislation marks the largest investment in passenger rail since the creation of Amtrak 50 years ago, with $66 billion earmarked for high-speed rail, safety improvements, Amtrak grants and to modernize the rail route connecting Washington, D.C., to Boston.
Broadband internet: Tacking on to billions authorized by last year's American Rescue Plan, the infrastructure bill includes $65 billion to bolster the country's broadband infrastructure and help ensure every American has access to high-speed internet, with one in four households expected to be eligible for a $30-per-month subsidy to pay for internet.
Electric grid: Though many clean-energy measures were cut from the bill to satisfy spending-weary lawmakers, a $65 billion investment will help upgrade the nation's electricity grid, with thousands of miles of new transmission lines and funds for environmentally friendly smart-grid technology.
Electric cars, buses and ferries: In addition to $7.5 billion for the nation's first network of electric-vehicle chargers along highway corridors, lawmakers have shored up $5 billion for zero-emission buses (including thousands of electric school buses) and $2.5 billion for ferries.
Clean drinking water: Following high-profile water-supply crises plaguing cities like Flint, Michigan, the legislation includes a provision for $55 billion to replace all the nation's lead pipes and service lines, representing the largest investment in clean drinking water ever.
Great rivers and lakes: Among the bill's $48 billion for water infrastructure improvements, about $1 billion is slated to go toward the Great Lakes Restoration Initiative, a sweeping clean-up measure targeting toxic hot spots—or areas of heavy industrial pollution—around the Great Lakes region.
Airports: More than $25 billion has been allocated to help modernize America's airports—funds the Airports Council International says will help tackle more than $115 billion worth of project backlogs.
Road safety: The deal invests $11 billion in transportation safety programs, including a new program to help states and localities reduce crashes and fatalities in their communities, particularly among cyclists and pedestrians.
News Peg
House lawmakers passed the Bipartisan Infrastructure Investment and Jobs Act Friday evening in a vote of 226 to 208, sending it to President Joe Biden's desk for signing nearly two months after the Senate first approved the bill.
Key Background
Though President Joe Biden first released his infrastructure proposal in March, Democratic Party leaders faced opposition to the bill's passage from both sides of the aisle. For months, Senate Democrats eager to bolster clean-energy funding hashed it out with Republicans weary over heightened spending, until finally agreeing on cost cuts of about $800 billion in June. But House progressives then threatened to withhold support for the bill if the Senate didn't also move forward with Biden's separate Build Back Better budget proposal, which would authorize spending for Democratic priorities that didn't make it into the infrastructure package. The budget aims to use the Senate's special reconciliation process to sidestep Republican support and pass with just 51 votes instead of the usual 60. That would require a tie-breaking vote from Vice President Kamala Harris and support from all 50 Senate Democrats, including moderates like Sens. Joe Manchin (D-W.Va.) and Kyrsten Sinema (D-Ariz.), both of whom balked at the originally proposed price tag of $3.5 trillion. Thus far, weeks of negotiations have yielded a less costly $1.8 trillion proposal.
Big Number
$256 billion. That's how much the Congressional Budget Office estimates the infrastructure bill could add to the nation's budget deficit over the next 10 years, meaning nearly half of the package's proposed new spending could end up tacked on to the nation's $29 trillion debt load.
What To Watch For
House leaders are now hoping to pass the Build Back Better plan later this month. Even if the bill makes it past the lower chamber, however, Manchin and Sinema have yet to explicitly support the slimmed-down proposal. On Monday, Manchin said Democrats "must allow time for complete transparency and analysis" on the bill before moving it forward.
Further Reading
House Passes Bipartisan Infrastructure Bill After Days Of Wrangling — But Democrats' Social Spending Bill Is Delayed (Forbes)
Biden Unveils New Social Spending Proposal—Here's What Remains After $2 Trillion In Cuts (Forbes)
Here's Why Democrats' $3.5 Trillion Budget Plan Could Impact Every Single American (Forbes)
Senate Passes $1.2 Trillion Infrastructure Bill After Months Of Negotiations—Here's What Comes Next For Biden's Agenda (Forbes)
'Quit Playing Games': Manchin Demands Progressives Pass Infrastructure Package, But Declines Support For Spending Bill (Forbes)