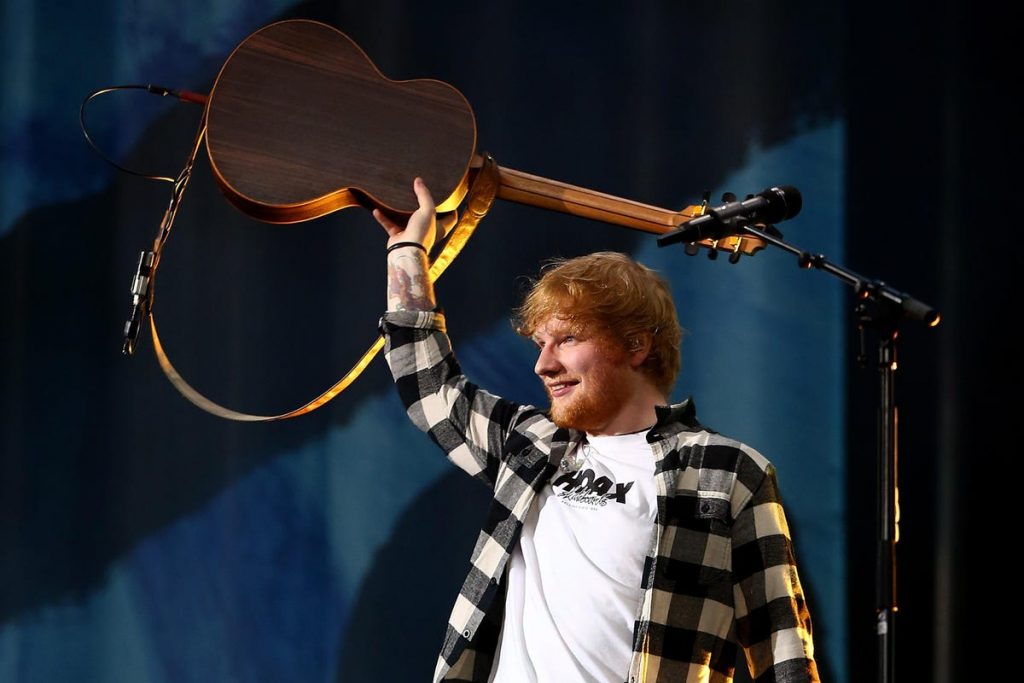 Ed Sheeran Replaces Himself At No. 1 In The U.K. With New Chart-Topping Single 'Shivers'
Ed Sheeran is no stranger to the top spot on the singles chart in his home country of the U.K., but his recent success on the tally is still difficult to believe, even for someone as massively popular as he is. This week, the singer-songwriter doesn't just collect another leader, he replaces himself at No. 1 on the list, swapping one smash for another.
Sheeran's new single "Shivers" debuts at No. 1 on the U.K. songs chart, instantly becoming the musician's eleventh champion on the tally. Throughout his career, the Grammy winner has now sent 31 tracks into the top 10, including three this year alone.
"Shivers" replaces Sheeran's other single "Bad Habits" atop the U.K. songs ranking, with the latter cut dipping to No. 3 (Drake's "Girls Want Girls" with Lil Baby" separates the two). "Bad Habits" ran the show for 11 consecutive weeks, only stepping aside when Sheeran had something newer to share.
Sheeran is gearing up to release his new album = (pronounced Equals), which is slated to arrive in late October. So far, both proper singles have debuted at No. 1 in the U.K., while promotional cut "Visiting Hours" landed at No. 5 a short time ago.
MORE FROM FORBESTaylor Swift Surprise-Releases New Single 'Wildest Dreams'…AgainBy Hugh McIntyre
The multiplatinum superstar has run the show in his home nation with all of the following singles: "Sing," "Thinking Out Loud," "Shape of You," "Perfect," "I Don't Care" with Justin Bieber, "Beautiful People" with Khalid, "Take Me Back to London" with Stormzy, "Bad Habits" and now "Shivers," as well as both Eminem's "River" and Stormzy's "Own It," which also featured Burna Boy.
Sheeran now stands alone with the seventh-most No. 1 hits in U.K. history, breaking out of a tie with Calvin Harris and Eminem, who are steady with their 10 rulers. When looking only at solo musicians, he is in fourth place, coming in behind only Elvis Presley, Cliff Richard and Madonna.
With more than a month to go before = arrives, chances are Sheeran will drop at least one more song, though whether or not it will be a proper single is yet to be seen. Whenever he does share more music, it will likely start inside the top 10, if not quickly become a twelfth No. 1.
MORE FROM FORBESLady Gaga Helps Blackpink Make Billboard Chart History…AgainBy Hugh McIntyre