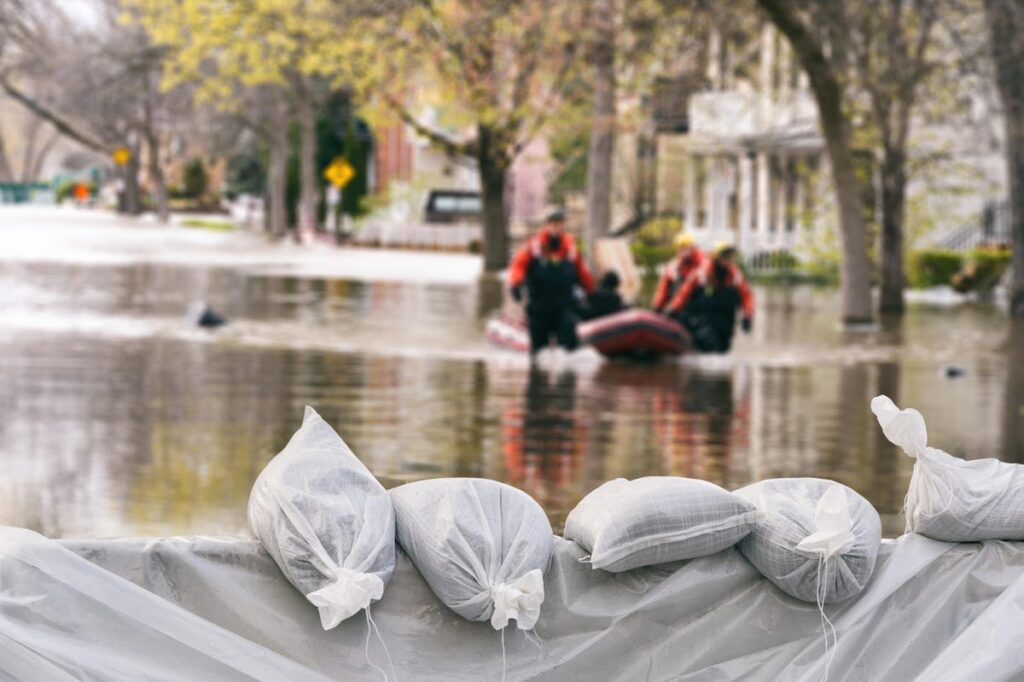 Economics Is On The Side Of Climate Action
The 26th UN Climate Change Conference has come and gone, with some notable successes amid many missed opportunities. What is clear, though, is that climate change has gone from an abstract, future challenge to being an integral part of the daily lives of millions. A recent Deloitte survey spanning 23 countries and more than 23,000 respondents found that over half had experienced a climate-related extreme weather event in the last six months, from wildfires and extreme heat to flooding and drought. This sentiment played out as tens of thousands took to the streets of Glasgow to demand urgent action.
These deeply human impacts, and broader changes to the climate, is expected to significantly impact our economic prosperity. Consider Europe, where Deloitte's economic modeling looked at two worlds: continuing with business as usual and accepting a climate-damaged economy, or moving rapidly towards a low-emissions future that avoids the worst impacts of a warming world. Several clear conclusions emerged:
Doing "nothing" is a choice—an expensive one. Unchecked climate change could create roughly €6 trillion (US$6.8 trillion) in economic damages in Europe (in net present value terms) by 2070. Cumulatively, there could be 110 million fewer jobs across the continent. Deloitte's report shows that is the true economic baseline.
Rapid decarbonization is a bargain. Because Europe's long been a leader in low-carbon technologies and policies, the costs of the transition in Europe—which some have argued would be too high—is actually less than 0.7% of GDP, or about €175 billion (US$198 billion), per year to 2050. This is a small cost and one worth paying.
It's not a cost, it's an investment. The payoff from rapid decarbonization is a GDP that's 1.8% larger in 2070 alone than it otherwise would be. That could mean an additional €730 billion (US$825 billion) in economic activity. What's more, Deloitte's research suggests that economic growth could be higher quality. With investment and transformation across a range of industries, the result could be a more sophisticated, resilient economy. Not to mention the other incalculable benefits of keeping warming close to 1.5C: cleaner air, healthier ecosystems, and fewer social disruptions.
We see a similar and even more dramatic picture in other regions, including Asia Pacific. But we can avert the worst impacts of climate change by rapidly reducing emissions. Doing so will mean remaking wide swaths of the global economy.
Deloitte's research presents alternative scenarios as a way to clarify the paths before us. But just as characterizing COP26 as a "success" or "failure" is overly simplistic, so too is thinking about climate action as a single, definitive fork in the road. The reality is that there are many choices to be made and the key lies in focusing on the choices that create the most impact, to collectively create the progress we need. We must innovate and work together to do the right things at the right times, prioritizing early, impactful, and catalytic actions and laying the groundwork for the solutions we know we'll need in years to come.
Deloitte Economic Institute's modeling provides the contours of how that transition could play out. Four distinct phases of decarbonization emerge from our integrated climate and economic forecast. Over the next five decades, the world moves from a series of bold climate plays to a period of coordinated change, before reaching tipping points where economic benefits outweigh the costs of transition and finally arriving at a reimagined, low-emissions global economy.
Each of these phases entails distinct sets of actions across the core systems of energy, mobility, industry, food, and negative emissions. By mapping out the sequence of transition, leaders can understand what needs to happen when, enabling them to prioritize and make the right decisions today.
At the heart of this transformation lies deep collaboration, coordination, and cooperation of the sort that's rarely seen in business and seems to be increasingly scarce in our politics. The kind of collective action that encompasses many players across industries, governments, and civil society. The kind that can require sacrificing short-term personal interest for the greater good. The kind that is challenging and, frankly, uncomfortable.
What lies ahead of us is daunting, and the stakes could not be higher. But we confront this challenge knowing what needs to be done and having most of what is needed to do it. Now, in this decisive decade, we must act with urgency and boldness and care for our common home.
——
To learn more about the Deloitte Turning Point series, where we reframe the climate debate to show that acting on climate change is not a narrative of cost but one of extraordinary opportunity and economic growth, visit 'Europe's turning point: Accelerating new growth on the path to net zero' and 'Asia Pacific's turning point: How climate action can drive our economic future'.