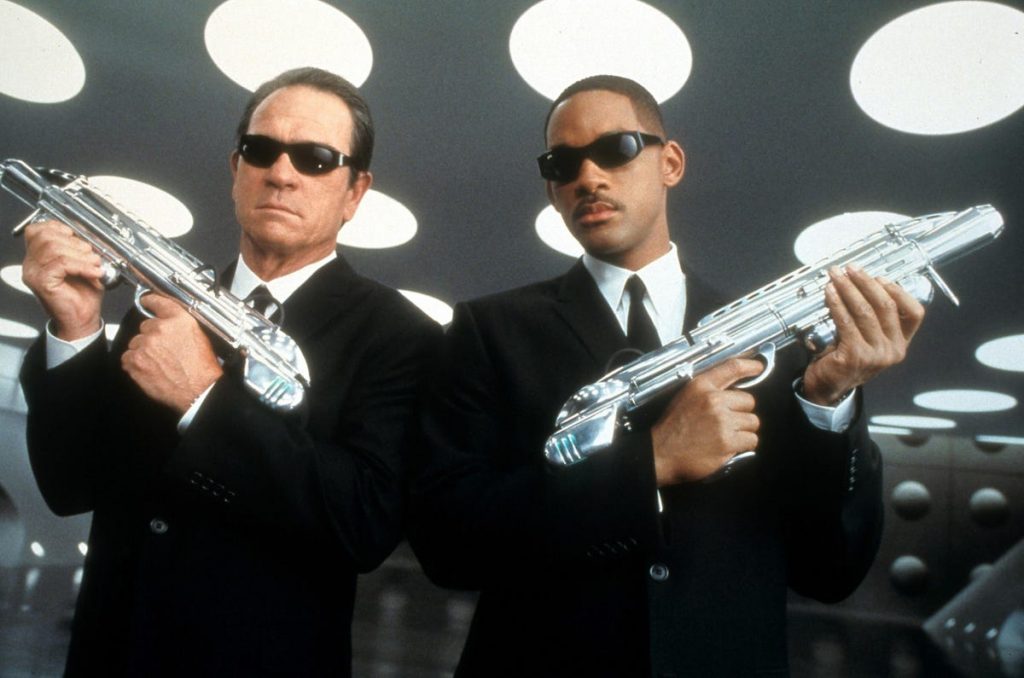 Dreamscape Set To Debut 'Men In Black' Virtual Experience
A Men in Black themed interactive experience will be the newest offering from the LA-based virtual reality firm Dreamscape.
The experience will debut on October 1 at the company's flagship location at Westfield Century City and will be called Men in Black: First Assignment. In the simulation, participants will take on the role of agents as they hunt down aliens. In the experience, groups of six will enter the MIB headquarters and accept a mission to protect The Zarthanian royal family from an evil Octopoid plot. While the experience will debut at the flagship, there are plans for it to expand to other locations.
Dreamscape's CEO and co-founder, Walter Parkes, was also an executive producer on the MIB films.
"Almost 25 years after the men in black first saved the planet from destruction, it's incredibly exciting to welcome a new class of elite government agents to continue the story at Dreamscape," Parkes said in the announcement. "This experience fully immerses fans in an iconic cinematic world — making them the star of their own intergalactic adventure."
Other virtual offerings from the company include non-branded experiences like The Blu and Alien Zoo as well as another branded offering DreamWorks Dragons, which is based on the film series How to Train Your Pet Dragon. The move towards existing and recognizable IP may be a new trend in the growing industry. Starting with family-friendly action, comedies fit into the themes of the other unbranded experiences.
"Location-based VR is an important part of Sony Pictures Virtual Reality's strategy to grow our brands and expand them to new audiences," Jake Zim, SVP, Virtual Reality, Sony Pictures Entertainment said. "Working with Dreamscape provides us with the unique opportunity to transport people into the immersive world of Men In Black and bring the magic of the franchise to longtime fans and new audiences alike."
The choice to use Men In Black as the IP for the property may be surprising since the latest installment, Men in Black: International did not meet the same box office success as the original series. However, the experience seems to be tied to the overall world of Men In Black instead of a specific film.