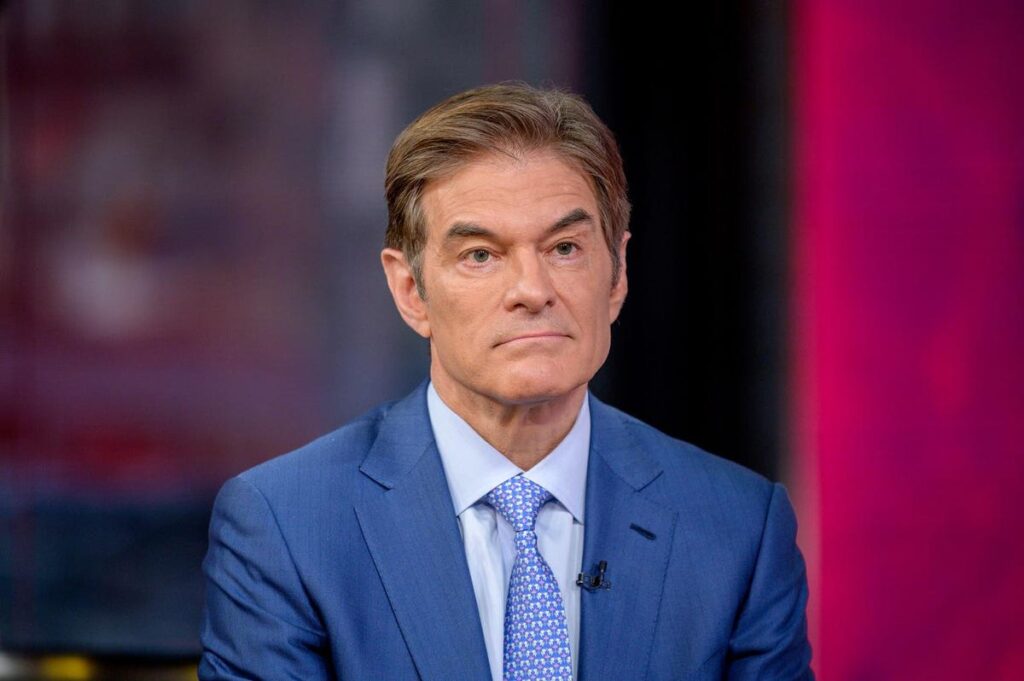 'Dr. Oz' Canceled: Mehmet Oz Enters Senate Race, Exits Talk Show
After 13 years on the air, Dr. Oz is done.
Sony Pictures said early this week that it will end Dr. Oz in January. The announcement, while abrupt, was not unexpected.
The diagnosis? An earlier-than-expected demise, apparently done in by politico aspirantsis, a rare but fatal condition noted in other TV personalities hoping to take political office while TV carriers grapple with the complex question of how to balance these wannabe presidents' and Congresspeople's airtime with Federal Communications Commission (FCC) rules.
In late November, famed TV doctor Mehmet Oz became the latest candidate to announce his plans to run for the Senate seat in Pennsylvania being vacated by Republican Pat Toomey. Oz joins a crowded field that includes a candidate already endorsed by President Trump.
Oz's candidacy immediately raised red flags for distributor Sony Pictures and the local TV stations that carry Dr. Oz, a show spun off of Oprah Winfrey's wildly popular daytime talk show after Oz spent five years as a correspondent for the program.
The FCC guidelines ensure equal time for candidates running for the same seat. The rule allows opposing candidates to request equal time as their opponents, so conceivably an Oz rival could ask for five hours per week of time from a station that carried Dr. Oz. Obviously no station could accommodate such a request.
The interpretation of that rule has raised questions for years, since back when Jesse Ventura, a onetime wrestling superstar, became governor of Minnesota in 1999. The issue popped up again a few years later, when Arnold Schwarzenegger, whose movies still played frequently on television, won the California governorship and Donald Trump, star of the onetime hit reality show The Apprentice, entered and won the presidential race of 2016.
It's unclear if TV stations really would have to follow the equal time rule, but many weren't willing to risk it. Upon Oz's announcement of his candidacy, stations in major cities including Philadelphia, Cleveland and New York City said they would yank his program to avoid any conflicts.
Sony Pictures, perhaps recognizing the writing on the wall, moved proactively. Oz will sign off later this month, and the distributor already has a replacement ready. The Good Dish, a spinoff of Dr. Oz starring Daphne Oz, Mehmet's daughter, will become available in January.
A number of station groups have already picked up Good Dish, including Sinclair, Hearst and Nexstar, which all own stations in major markets in Pennsylvania.
Of course, Sony Pictures may not have been so quick to pull the plug if Dr. Oz ratings had been close to the levels in their heyday. For the week ended Nov. 21, the show fell to a season-low 0.5 household rating, according to Nielsen, off a tenth from the previous week. That was about a third of what another Winfrey protégé, Dr. Phil, drew.