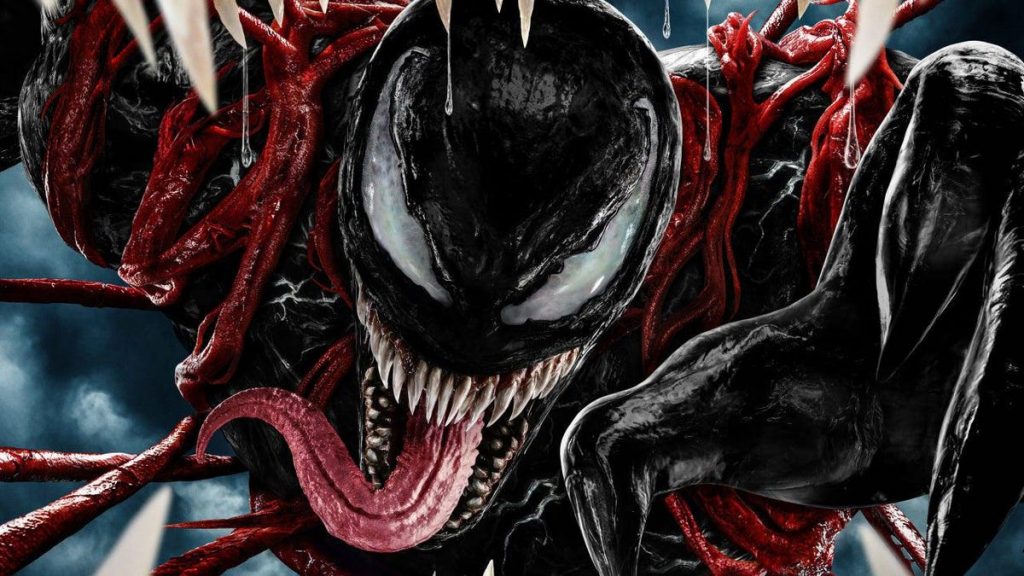 Does 'Venom: Let There Be Carnage' Have A Post-Credits Scene?
The sequel to 2018's Venom is now in theaters. Venom: Let There Be Carnage stars Tom Hardy as the symbiote anti-hero across from Woody Harrelson as Carnage, the somehow even more terrifying super-villain (and one of the skins in this season's Fortnite Battle Pass).
Carnage is the alter-ego of serial killer Cletus Kasady, a far more sinister host than investigative reporter Eddie Brock.
The movie is sure to be a crowd-pleaser and fans of the first film can expect an even more over-the-top sequel, leaning heavily into the more bombastic and silly. It's currently hovering at around 59% at Rotten Tomatoes with an 86% audience score, meaning fans are enjoying the film more than critics. Either way, it's a big step up from Venom's 30% Rotten Tomato score / 81% audience score.
Is There A Post-Credits Scene?
As you sit in your comfy theater chair as the credits begin to roll, you may ask yourself whether or not there's a post-credits scene and whether it's worth sticking around for given the very full state of your bladder. Here's what you need to know.
Yes, there is a post-credits scene. It's just one scene but it's very much worth the wait. Without saying too much, the revelation in the post-credits scene is huge for fans of the MCU and Spider-Man—and for anyone with hopes that Venom and Spidey may come to blows, and that we'll see Hardy face-off against Tom Holland.
The Spoilers
In the post-credits scene, Eddie is laying in bed in a dingy hotel room when suddenly it begins to "glitch" in a way that's somewhat reminiscent of Spider-Man: Into The Spiderverse (still my favorite Spider-Man movie). The hotel room changes into a much nicer one, indicating that Eddie has shifted into a different universe.
When the room is fully transformed we see that the news is playing on the TV and none other than J. Jonah Jameson (J.K. Simmons) is reading off the report about Spider-Man's true identity as Peter Parker. We see a shot of Holland's Parker in the Spidey suit—not wearing a mask.
This obviously has huge implications for the future of the MCU and the Spider-verse. Fans have been eager for any news of a Venom/Spider-Man showdown and now that's definitely going to happen.
This is the second time this year we've been treated to a tease of Spidey and Venom, the first being the trailer for Marvel's: Spider-Man 2, a PlayStation 5 exclusive featuring not just Parker and Venom, but also Miles Morales:
This was part of the Sony Showcase earlier this summer. You can see all the game trailers from that event right here.
What did you think of Venom: Let There Be Carnage? Let me know on Twitter or Facebook.
---
You can support my work on Patreon and sign up for my newsletter on Substack. You can also subscribe to my YouTube channel here.