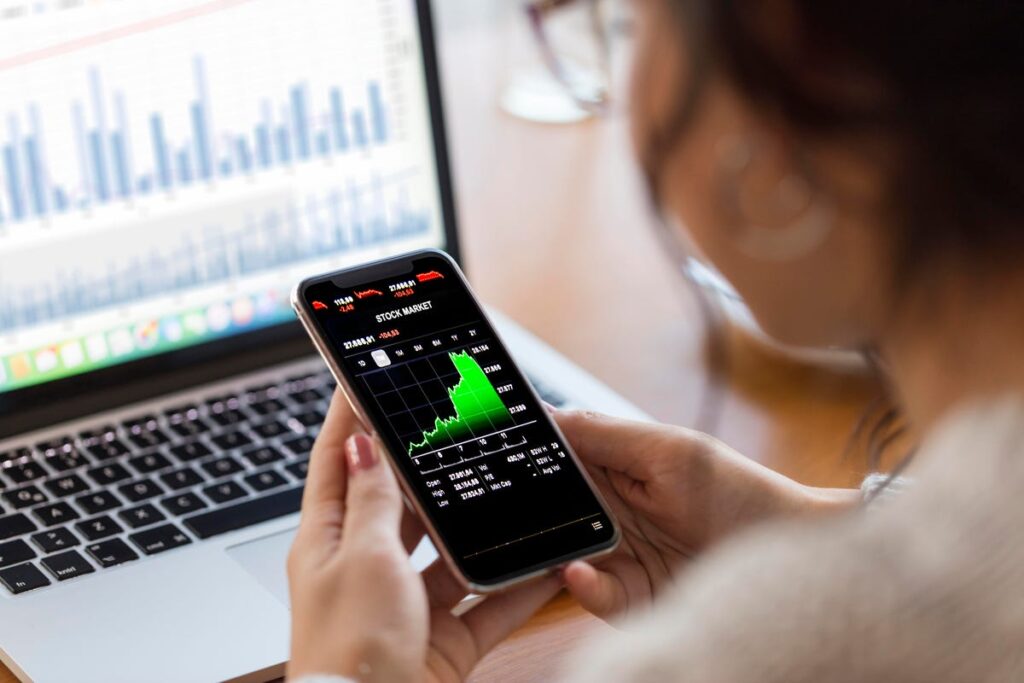 Do You Know How Much Risk You Can Tolerate?
TLDR:
Your risk tolerance informs your investment decisions.
You may be an aggressive, moderate or conservative investor.
Several factors affect your risk tolerance.
Download Q.ai to take the risk assessment quiz and find out your tolerance.
If all of your friends jumped off a… sold their stocks, would you? Or would you if they held on? The answer lies in your risk tolerance.
Your risk tolerance refers to the level of risk with which you're comfortable when it comes to investing.
You may lean on the aggressive side with a high risk tolerance, you may lean more toward the conservative side with a low risk tolerance, or you may find yourself somewhere in the middle with a moderate risk tolerance.
Understanding where you fall on the spectrum—or just how much you can stomach the swings—is important, as it helps to inform your investment decisions.
What are the types of investors?
Let's unpack the three aforementioned investor types.
Aggressive
An aggressive risk tolerance means that you are willing to accept bigger losses for the potential of bigger rewards. You don't mind playing with fire in a volatile market if the chance to earn the big bucks seems promising.
Aggressive investors prefer asset classes that boast dynamic price movements, such as individual stocks or even more speculative assets like cryptocurrencies. They may buy stock in companies that could, and very well may, plummet tomorrow—but that also may skyrocket. Additionally, an investor with an aggressive risk tolerance could allocate a substantial amount to individual investments.
Moderate
A moderate risk tolerance is not aggressive, but not quite conservative either. You have the wiggle room to be a little riskier with your investments than your conservative peers, but that doesn't mean that you are willing to risk it all. You still appreciate some level of safety and want to protect your gains while reaching for more rewards.
Moderate investors choose a well-balanced and diversified mix of asset classes that offer the best of both worlds, safety and calculated risk. A moderate investor might have some investments that seem risky individually, but each is relatively small and part of a diversified portfolio.
Conservative
A conservative risk tolerance refers to the least amount of risk. You want to reduce risk and protect your gains as much as possible, even if that means that you don't necessarily maximize your reward as much as potentially could. You'd prefer to play it safe, and you accept that you probably won't earn as much as you can while doing it, but you always know that you probably won't lose as much either—and that's your comfort zone.
Conservator investors prefer asset classes that don't fluctuate too much. Rather, they're pretty promising and predictable. The most conservative investor looks to save their money and preserve their capital in places like money market accounts and bank certificates of deposit (CDs) for the same reasons.
What is your risk tolerance?
If you're not sure what the degree of variability in your investment returns is that you're willing to withstand, you're not alone. Most new investors who are just starting out take risk analysis quizzes to find out. These quizzes question you on a few core factors that, ultimately, affect your risk tolerance.
Here are three of the factors that will help you determine how much risk you can tolerate.
Investment Goals
Of course, your investment goal is the first and foremost factor that influences your risk tolerance. If your goal is to save for retirement well down the line, you likely have a lot more room for risk than someone who is aiming to save up for the down payment on the house they're buying in the next year.
Age
Age is a major factor in your risk tolerance because, the younger you are, the more room for risk you have. That's because you have longer for your investments to navigate inevitable market volatility and come out on the other side in the event of downticks. Never mind that the longer you invest, the more time your money has to make more from increased capital and compounded interest.
Income
Your income is a major indicator of your risk tolerance, as well. How much money you earn may influence how much spare income you have to invest. If you're living paycheck to paycheck, you're probably not going to be willing to risk as much as you would be if you could invest a quarter of your income.
Curious about your risk tolerance? When you download Q.ai, your pocket-sized hedge fund, you'll be walked through a quick quiz to determine your appetite for it.
Download Q.ai for iOS today for more great Q.ai content and access to over a dozen AI-powered investment strategies. Start with just $100. No fees or commissions.