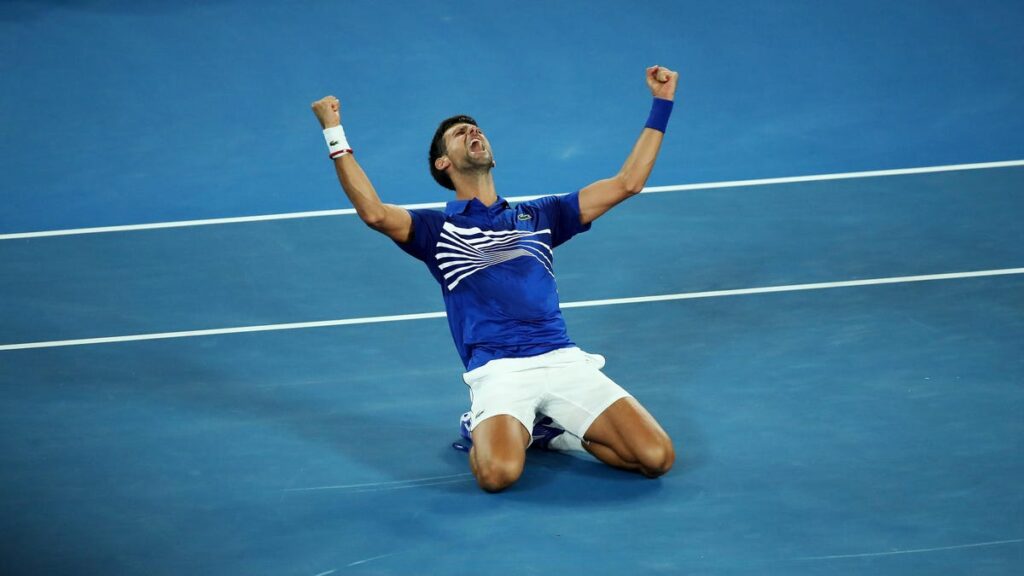 Djokovic Didn't Get 'Special Treatment' For Covid Vaccine Exemption, Australian Open Director Says
Topline
Novak Djokovic, the world No. 1 in men's tennis, was not given "special treatment" when he successfully applied for a medical exemption to the Australian Open's Covid-19 vaccine requirement, but very few other competitors and personnel earned exceptions, according to the tournament's director.
Key Facts
Djokovic's application received no "special favor" in the medical exemption review process, Australian Open director Craig Tiley told Australia-based Nine Network Wednesday morning local time.
Among the roughly 3,500 players and personnel going to the Australian Open, Djokovic was one of only a "handful" who were approved for medical exemptions, though 26 people applied, according to Tilley.
Tiley would not say which criterion Djokovic met to play while unvaccinated, but he listed reasons for exemptions that mirror the Australian Technical Advisory Group On Immunisation's approved criteria, such as testing positive for Covid-19 in the last six months or a "poor response" to vaccinations.
Key Background
Djokovic, who is now confirmed to be unvaccinated after previously keeping his vaccination status close to the vest, posted to Instagram Tuesday morning that he had been given an "exemption permission" to play in this month's Australian Open. Many people criticized Djokovic's approval for a medical exemption, which are very rarely approved. British tennis player Jamie Murray suggested Tuesday that Djokovic got the exemption merely because of his tennis ability, claiming "I think if it was me that wasn't vaccinated I wouldn't be getting an exemption," while fellow British tennis player Jamie Castle said "I can understand the Australian public being furious."
Big Number
9. That's how many times Djokovic has won the Australian Open, the most titles of all time.
Further Reading
No 'special favour' given to Djokovic for vaccination exemption: Tennis Australia (Sydney Morning-Herald)
Djokovic May Have Received One Of These Vaccine Exemptions For The Australian Open (Forbes)
Novak Djokovic Will Compete In Australian Open Unvaccinated After Securing Medical Exemption (Forbes)