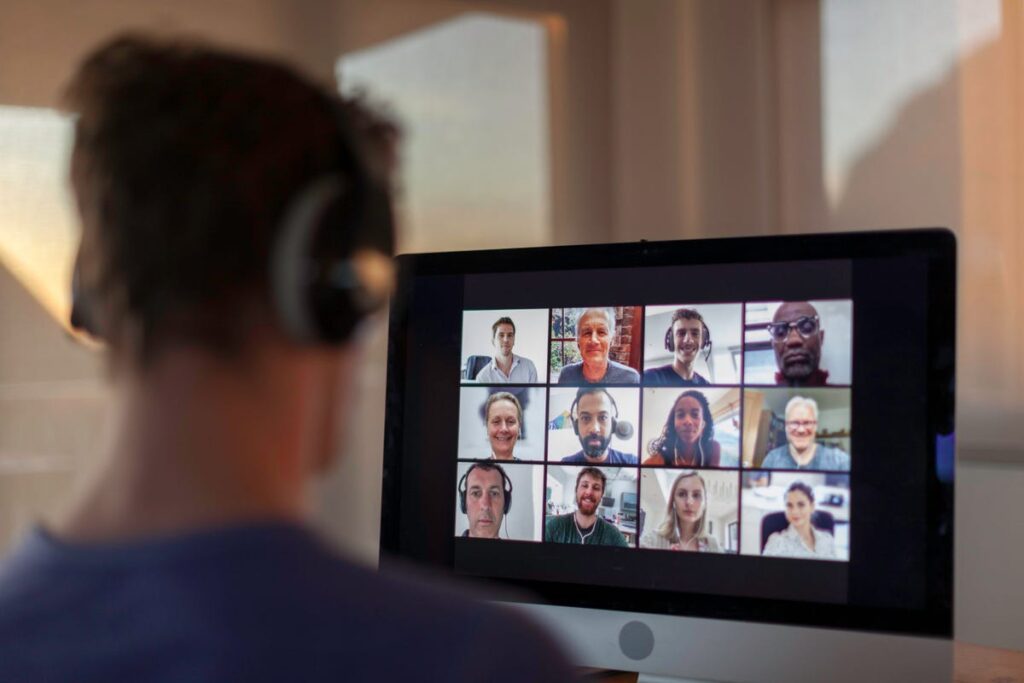 Did We Forget To Give Young People A Remote Working Playbook For Their First Job?
Working in an office or worksite was the norm pre-Covid. This was more than likely how you began your first job.
Perhaps you felt a bit awkward and weren't sure how to fit into the workplace culture? Maybe you didn't know who to ask for help and how to speak appropriately? Over time though, you got the sense of how things worked and who talk to in the company to ask questions and get the right information.
Now imagine you've been catapulted as a new recruit to the workforce in these extraordinary times where many workes are starting their first job remotely.
How would you make sense of working life and culture if you've never set foot in a workplace?
Interpersonal challenges
It's challanging for people in their first jobs who must work remotely to stay motivated, particularly if they have infrequent meetings and calls from their employer. Their supervisors and co-workers just aren't 'on tap' as in a face-to-face workplace. It will take these new workers more effort and time to find the information they need to do their work.
Many company policies, procedures, and on-boarding programs offer guidance but have gaps in insights into workplace culture. New staff working remotely may be overwhelmed and have many questions. But hesitate to ask them, thinking they should sort out the issues themselves and not draw attention to themselves by asking questions.
Checking in on different channels
Managers should consider checking in daily with remote people new-to-the-workforce. An avalanche of notifications and tasks throughout the day won't necessarily give a new recruit a sense of being part of a work community. Consider mixing up your contact with emails, phone calls, video meetings, or reach-outs via online collaboration portals. Encourage questions and, as teachers say, celebrate mistakes as learning opportunities. A "virtual buddy" may help support your staff on a more informal level. That's apart from the virtual coaching I talk about below. Be precise about potential career paths and milestones. Think of it as a light at the end of the tunnel.
And, if there's an option for your less experienced staff to work part-time in the office or worksite, make it happen. A PwC study found more than a third of workers aged 18-24 preferred working offsite only up to one day a week. That compares with only a fifth of others surveyed. That's great for on-boarding and building rapport, but you'll need more senior teams there to help company knowledge trickle through.
Making it work
Emily started her first job as an IT apprentice during the pandemic for an international horticultural company. She managed to spend a couple of days in the office before it was temporarily closed due to Covid-19. In her early days with the company, she shadowed her mentor online. She listened to his calls and watched team meetings to learn how to troubleshoot IT problems.
Initially, though, Emily says she found it daunting. "I was worried I'd do something wrong or delete a whole file from the business. But my team is great support. There's always someone available if I have questions, and I contact them remotely."
Within four months, she was working solo, with more confidence and well-advanced with the process-driven work to talk with staff to sort their IT issues. Emily thrives in her role thats atributed to the support from her manager and team, her ongoing IT studies, and her motivation to keep learning.
But the experience of those working remotely for their first job might not parallel her success.
Perceptions and Well-being
Research into teleworking during Covid-19 found remote working affected staff differently in their job performance and job satisfaction as well as their physical and mental health well being.
The researchers, whose work was published in the International Journal of Environmental Research and Public Health, found remote workers' perceptions and well-being were linked to:
Their organizations' plans
How they were implemented
The extent to which they were they were adopted
Isolation the remote work caused, and
Conflicts with workers' family duties and work.
And the cohorts that did best? They were staff with previous experience and therefore competency in remote working. Obviously, people tackling their first full-time job weren't in that category.
Here are the researchers' suggestions to make remote working less stressful for new staff:
Train all staff in collaboration tools
Cover communication etiquette with co-workers and supervisors
Coach workers on how to access and use databases to manage their tasks and solve basic IT problems
Involve your experienced remote workers to help design and review remote work programs
Look to such workers as your 'change agents' who mentor and coach workers who are new to remote work, and
Liaise with other organizations in your network or sector to pool best practices about managing remote working.
On the subject of mentoring, there's an emerging trend for this to go virtual and be sustained even when employees return to in-person work. Virtual mentoring can foster in workers a sense they're valued, validated, and empowered to hit 'peak performance,' says Shana Yarberry from the University of Arkansas and Cynthia Sims from the College of DuPage in Illinois. They suggest making such programs come to life with learning communities, communities of practice, and staff resource groups. These are all done remotely.
Also, be more explicit in nurturing soft skills in your new staff. They will need human contact to develop these skills effectively. Also, consider a reward and recognition program for remote workers who demonstrate self-direction and creativity.
An opportunity also exists to give a new employee some early wins to build confidence. Let them co-lead a meeting or present a topic that would be beneficial to the business. This would work to bolster confidence and establish credibility among peers.
They'll be the ones to help you rewrite the playbook for your future new-to-the-workforce staff who'll work remotely. Take the 'awkward' out of the situation and draw on two years of working with Covid-19 to welcome your new staff, no matter from where they work.