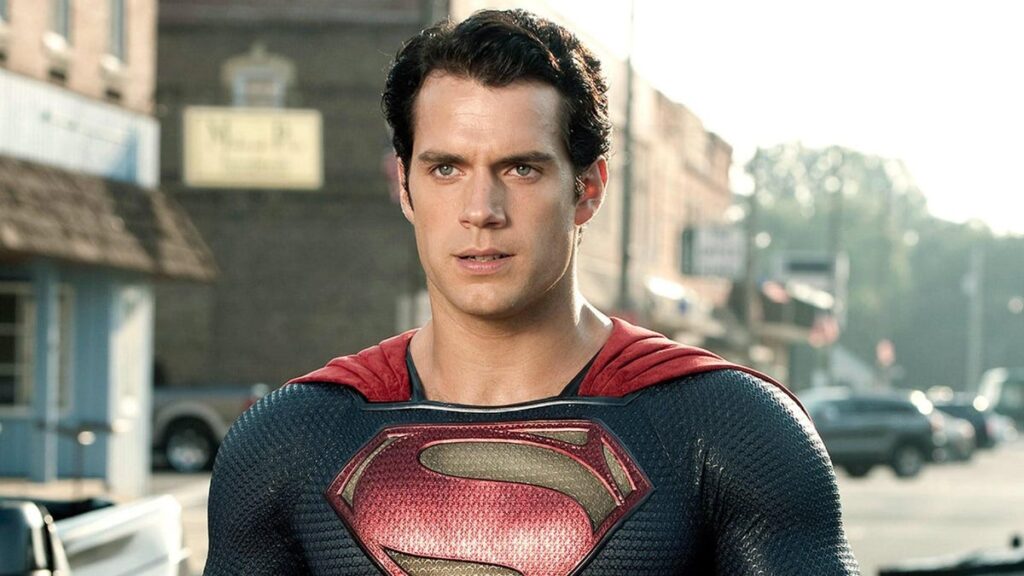 DC Fans Concerned 'The Flash' Will Erase Snyder's Superman And Batman
Yesterday, I commented on how any conversation involving the DCEU is nothing short of a nightmare these days, as it's Zack Snyder fans defending his films against what they perceive as slights being done to them by WB as they move forward with the current DC Universe.
The current situation is that rumored leaks about the plot of the upcoming, long-delayed Flash movie will involve a Flashpoint situation where history is partially rewritten. One aspect of that is reported to be (potential spoilers follow, if true) Supergirl and Batgirl replacing Superman and Batman respectively as the World's Finest in this universe, at least for the time being.
That means a shift from Henry Cavill being Superman and Ben Affleck being Batman in this world to Sasha Calle's Supergirl and Leslie Grace's Batgirl, allegedly being "appointed" as the new Batman replacement by a universe-hopping Michael Keaton, reprising his old, Burton-era role. That's the rumor, anyway.
It just feels a lot harder to get mad about the DCEU not sticking to a specific "plan" or one director's vision for the over-arching arc of the universe compared to the MCU. Yes, we are probably not going through with Snyder's long-term Apocalypse-based plan at this point, but that should not be a shock. But the DCEU is not the MCU, and I don't think it needs to be treated as such.
First of all, no singular director planned out the long arc of the MCU (thankfully that wasn't say, Joss Whedon), but when I say the MCU and DCEU are not comparable, I'm not dunking on the quality of DC. I just mean they are literally not comparable in terms of how DC and Marvel are handling their expanded universes.
At this point, in the grand scheme of things, the DCEU is just a small part of DC's larger content plans, compared to the MCU being the entirety of Marvel's plans, which allows for somewhat less flexibility in content production. Granted it's worked for Marvel, but this current system has worked for DC in many ways too.
I have lost track of the number of universes DC current has going on at the same time at this point. Let's count:
The DCEU is the largest, film-based one, which will soon expand into TV. This started with Snyder's Man of Steel, but technically is connected to everything from Justice League to Aquaman to Wonder Woman to Birds of Prey and both Suicide Squads. And now say, The Peacemaker show on HBO Max.
The Arrowverse is the largest, longest connected superhero universe in onscreen history, constantly airing on the CW with a seemingly endless post-air deal with Netflix that has to be hugely profitable. Even as shows keep ending (Arrow, Black Lightning, Supergirl), there are always new ones to keep going (The Flash, Legends, Superman and Lois, Batwoman and soon, Gotham Knights).
We're about to start a sub-Batman universe with The Batman film, which already has two greenlit spin-offs based on GCPD and The Penguin, which is not connected to the existing DCEU, as far as we know.
We have a bunch of one-offs. Titans, Doom Patrol and the Harley Quinn animated series are all in their little pocket universes. The same goes for Oscar-nominated, Joker, a "prestige" superhero film part of no larger universe (not yet, anyway). There's a Green Lantern series coming, though it's unclear which universe that's going to land in, or possibly just get its own like these others.
The point is…in the grand scheme of things here, Cavill and Affleck being retired as Superman and Batman after three movies should not be a huge deal. Especially since it's not like the heroes themselves are being erased from DC. Superman and Lois has uh, Superman. The Batman has…The Batman. These characters live on, and transferring their DCEU roles to Supergirl and Batgirl, probably just temporarily, does not seem like it should be a big thing. And yet, this is the debate.
We don't actually know what The Flash will bring until we actually get a look at it, but I'm guessing more fights are bound to occur. Stay tuned.
Follow me on Twitter, YouTube, Facebook and Instagram. Subscribe to my free weekly content round-up newsletter, God Rolls.
Pick up my sci-fi novels the Herokiller series and The Earthborn Trilogy.