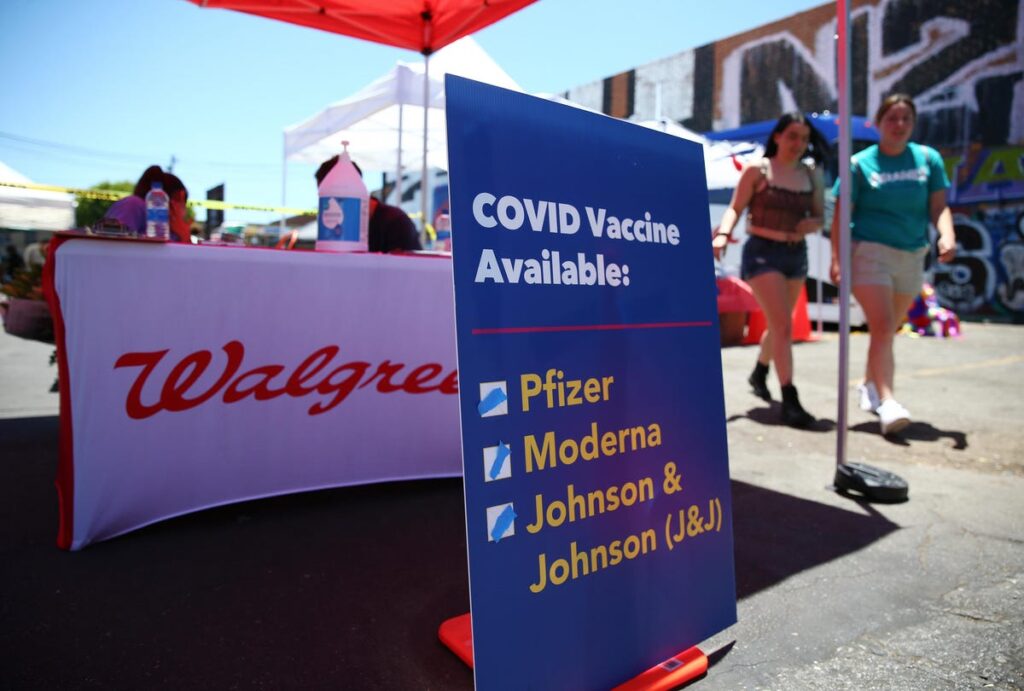 Covid Vaccines And Testing Boost Walgreens Profits
Walgreens Boots Alliance reported more than $3.5 billion in quarterly profits thanks to a rush of customers being vaccinated against Covid-19 or tested for the virus as the Omicron variant surges around the world.
Walgreens on Thursday said it administered 15.6 million vaccinations and 6.5 million tests in the first quarter ended Nov. 30, 2021. In all, Walgreens has administered more than 56 million vaccines including "over 9 million boosters."
The Covid-19 pandemic has been a roller coaster for drugstore chains like Walgreens and rival CVS Health as they battled government shutdowns early on and customers who didn't want to leave their homes.
Lately, however, pharmacy chains are on a roll with customers seeking tests, vaccines and other health items in drugstores. CVS stock this week hit a 52-week high and Walgreens Thursday reported net income of $3.58 billion, or $4.13 compared to a loss of $308 million, or 36 cents a share in the year-ago quarter. Walgreens sales rose nearly 8% to $33.9 billion in the company's first quarter.
MORE FROM FORBES2021 Forbes Healthcare Summit: The New Faces Transforming Healthcare
Walgreens chief executive officer Roz Brewer told analysts on a call Thursday morning to discuss earnings that "testing and vaccinations are tailwinds" but the company's businesses are also seeing recovery overseas.
In the United Kingdom, for example, Boots UK comparable pharmacy sales increased 8.8% compared with the year-ago quarter, Walgreens said. Some U.S. media in the last month have reported Walgreens might sell the Boots U.K. business but Walgreens executives haven't addressed such speculation.
"First quarter results exceeded our expectations, with a very encouraging performance across all our business segments," Brewer said.
Such improving operations figured in the company's decision to increase full year fiscal 2022 earnings-per-share guidance to "low-single digit growth, from flat previously, to reflect first quarter performance and continued positive momentum."