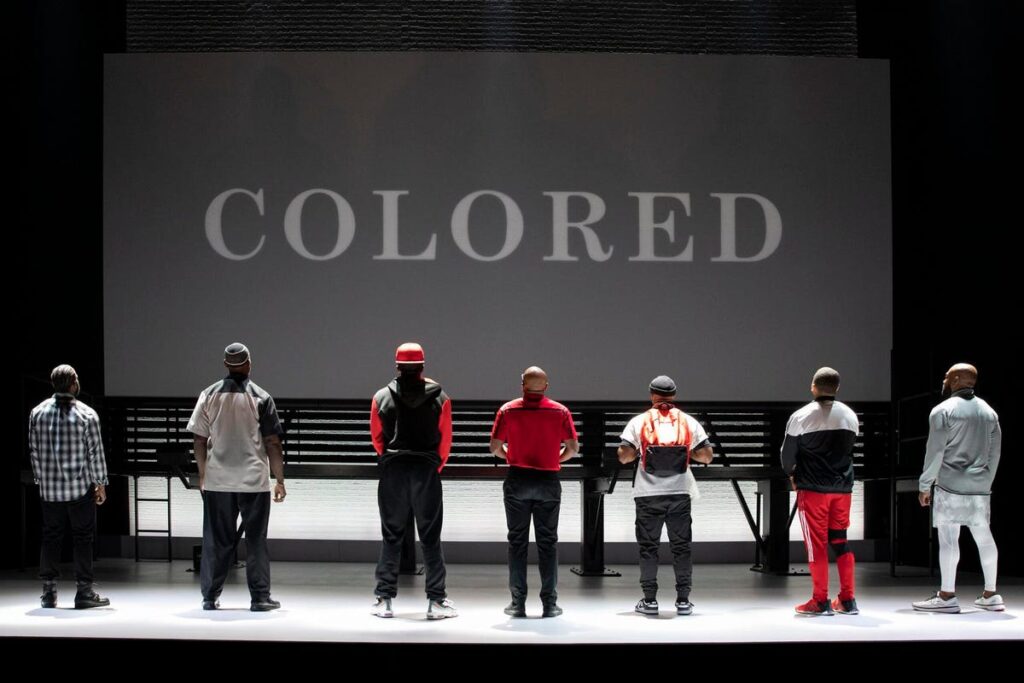 Covid Fells Two More Broadway Shows Amid Social Media Firestorm
After an already brutal week, producers of two more Broadway shows announced unplanned closures due to insurmountable Covid cases within the companies. This, on top of a social media firestorm ignited by an industry leader's insulting comments about emergency workers.
"This is not what anyone wanted for Christmas," said one producer not affiliated with either production.
The two shows are a new play, Thoughts of a Colored Man, and a remounted musical Waitress, both of which played their final performances on Wednesday. They join five other shows that have closed ahead of schedule, two of which also cited Covid as the deciding factor.
"While this is not the outcome we had hoped for, being part of this historic season on Broadway has been the greatest privilege of our lives," Colored Man producers said in a statement. The play was among an unprecedented crop of new work by Black writers in the wake of the country's racial reckoning.
It's particularly painful timing given that Broadway's supply of shows finally seemed to be matching audience demand, after a reopening process riddled with inequity. But while industry leaders have been bracing for a hard winter, they hoped the toughest stretch would start after the holidays, at least.
The virulence of the Omicron variant seems to have taken all parties by surprise, spurring negotiations on new vaccination protocols, compensation, and adequate employment coverage. A prime concern is how to replace sick cast members on short notice, as some test results only come back minutes before curtain. While no reported Broadway cases have resulted in hospitalizations, even mild symptoms can take workers out of commission for days at a time. (Keenan Scott II, who wrote Thoughts of A Colored Man, stepped into one of the roles himself, script in hand, to keep the show running this week.)
"Broadway would not exist without them," the producers of Wicked said in a statement, referring to understudies, swings, standbys and alumni that have filled in for sick employees and kept the show afloat in New York and on tour. "Wicked would not exist without them."
The statement and negotiations land amid a related maelstrom on social media. In an interview with The Hollywood Reporter, Charlotte St. Martin, President of the Broadway League trade organization, cited a lack of "efficient" understudies for cancelled productions, implying that subpar labor was to blame rather than a virus that has killed over 800,000 Americans.
Given that understudies are the only reason many shows are currently running, the timing and nature of the remarks could not have been worse, and blistering critiques filled social media, including from the head of the Actor's Equity union. Ire only grew when St. Martin issued an apology that included the phrase "I do not make theatre," leading workers and pundits to question the value of an industry spokesperson who doesn't have working experience – especially on a salary of $536,901. (Principal understudies make $108,602 if their show runs for a full year).
Shortly after the firestorm, the League updated a job listing for a Director of Communication and Public Relations. The position has since been removed.
Only two productions are slated to perform on Christmas eve: the new play Clyde's and the revival of Stephen Sondheim's Company, both of which received strong reviews, and have not yet had to cancel any performances due to Covid. 10 shows are slated to perform on Christmas itself, after which many, including Hamilton and The Lion King, hope to resume a regular schedule.