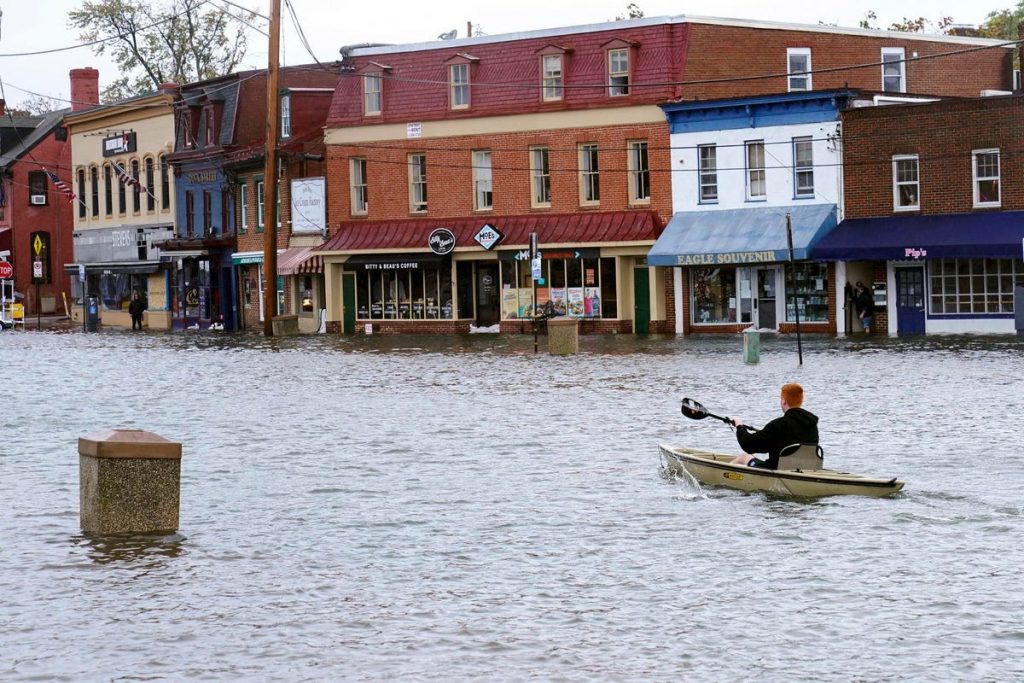 Congress Could Allow Governments To Use Billions Of Covid Relief Funds For Infrastructure, Climate Change
While the $1.2 trillion infrastructure plan remains stalled on Capitol Hill, some are pushing for a faster way to get money to states and localities to respond to extreme weather events and improve their roads, bridges and transit.
Legislation now making its way through Congress would allow governments to use some of their direct funding under the American Rescue Plan for highway and transit projects and to address natural disasters. Infrastructure currently isn't an allowable expense for the $350 billion Coronavirus State and Local Fiscal Recovery Fund, with the exception of water and sewer projects, broadband, and for projects located in disadvantaged areas.
The bipartisan State, Local, Tribal, and Territorial Fiscal Recovery, Infrastructure, and Disaster Relief Flexibility Act passed the Senate on Oct. 19 and a companion bill (H.R. 5735) is now under consideration in the House.
The bill would allow states, localities and tribal governments to allocate up to $10 million or 30% of their recovery funds (whichever is higher) to "provide emergency relief from natural disasters or the negative economic impacts of natural disasters, including temporary emergency housing, food assistance, financial assistance for lost wages, or other immediate needs."
They can also spend the money on general infrastructure projects such as public transit, climate resiliency, bridge replacement and repair, and even for paying back federal transportation and infrastructure loans.
If passed by the House and signed by President Biden, it would effectively free up billions of dollars for governments to immediately spend on infrastructure and transportation.
"In 2020, states and cities across the country delayed or canceled transportation improvement projects totaling about $12 billion," bill co-sponsor Sen. John Cornyn (R-TX) said in a statement after the bill passed the Senate. "This legislation puts decision-making power at the local level and gives these leaders more flexibility to invest in the most critical projects for their communities, whatever those might be."
The bill would also allow governments to spend the greater of $10 million or 30% of their recovery funds on general government services.
The federal legislation comes as California is dealing with repairing washed-out roads and other damage from from landslides following last week's bomb cyclone and atmospheric river that dumped 7.6 trillion gallons of rain in just three days. And over Halloween weekend, storms in the Mid-Atlantic caused flooding around the Chesapeake Bay, damaging homes and businesses, and submerging and coastal roads.
In Annapolis, Maryland, Mayor Gavin Buckley told the New York Times NYT the flooding caused "extensive" damage in the capital city located on the western shore of the bay, and he worried it would have an economic toll.
"We're only just recovering from Covid, so a lot of those business are only just getting back on their feet," Buckley said.
According to the National Association of Counties, the legislation would free up as much as $27 billion for new transportation and infrastructure projects and $17 billion for government services for counties alone.
"This legislation is especially significant for rural areas, which account for nearly 70 percent of America's counties," noted NACO Executive Director Matt Chase in a letter to Congress. "County officials in those areas often have a wide variety of responsibilities that do not align with currently allowable uses of the Recovery Funds."
The House version of the bill also has bipartisan support but a hearing has yet to be scheduled with the House Committee on Oversight and Reform.