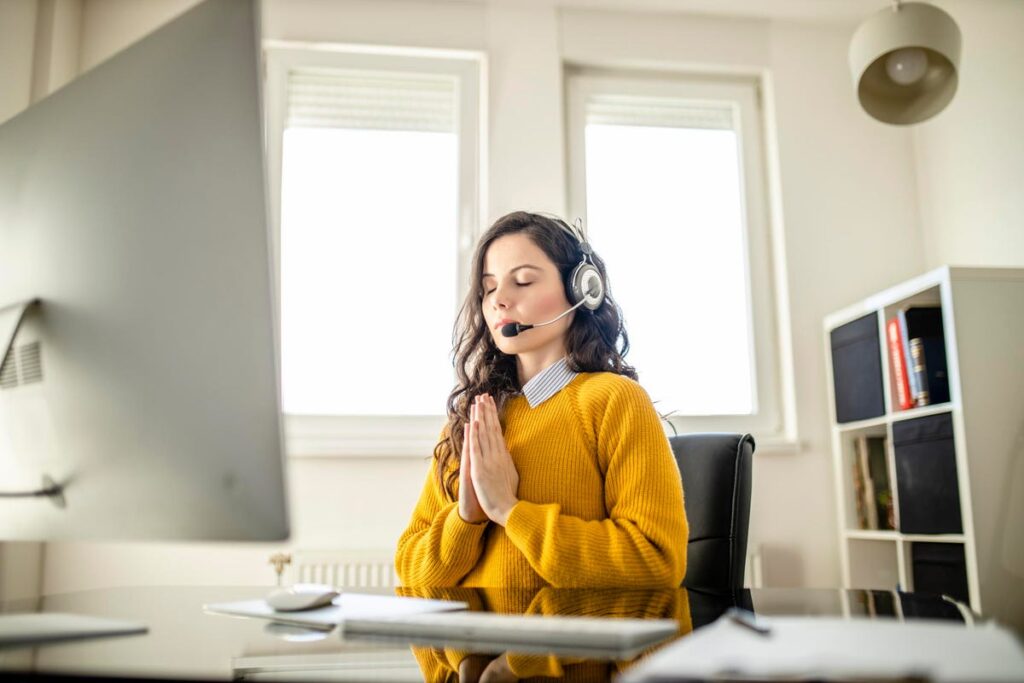 Company-Sponsored, On-Demand, Personalized Live Coaching Is The Latest Trend To Help Improve The Lives Of Workers
We are in a new, exciting era that places the focus of attention on workers. Companies have realized that they need to roll out the red carpet to job seekers and show empathy and appreciation to their current employees. With millions of open jobs each month, and 4 million quitting on a regular monthly basis, executives nervously noticed the sea change. In response, they are offering an array of benefits to attract, recruit and retain people.
It used to be that bosses would throw some more money at a person to make them shut up, put in the long hours and keep working hard. The power dynamic has now dramatically shifted from management to workers. It takes more than a few bucks to entice job hunters to select their company and keep current employees happy and engaged.
Smart entrepreneurs are creating products and services for businesses to offer unique experiences that express appreciation and gratitude to their workforce. Ravi Swaminathan, CEO of TaskHuman, is a progressive, forward-thinking startup founder. He built a unique platform that helps companies combat the current "Great Resignation" culture and win the war for talent. His app offers comprehensive and holistic employee wellness and coaching solutions that improve the quality of lives of workers.
Swaminathan believes employees are the most valuable assets of a company. He is a champion of the concept "come as you are," which means that business leaders should offer deep personalized support for each employee based upon their individual needs and desires.
When employees are appreciated and offered meaningful ways to enhance and improve their lives, they'll be more apt to stick with the company. They'll also be more motivated and productive. "To best future-proof their organization and retain talent, business leaders must create an environment where employees feel valued and are offered resources that help them build healthy behaviors and help the employee feel good about both their personal and work life," said the TaskHuman chief executive. Swaminathan added, "Employees will see their workplace as an invaluable resource that supports their unique individual lifestyle."
In an effort to better the lives of workers, the TaskHuman app easily connects workers with an expert in a specific field with a personalized one-on-one experience. The company has over 1,000 coaches for over 1,000 topics, which can be accessed anytime. Companies use the platform as a great benefit to employees to improve and enhance their lives. People can also subscribe on their own, too.
A person can download the app and run a search for what they are interested in doing or learning. You can search for individual practitioners or the terms, "how can I improve my mindset?" or "what are the best ways to deal with anxiety and stress?" The app will lead you to the appropriate coaches. The choices include personal training, yoga, Pilates, meditation, life transitions, financial wellness, mindfulness, leadership, coaching, diversity and inclusion and more. It's meant to help with the overall mental, physical and spiritual health of the workers.
Some of TaskHuman's corporate clients include Zoom, RingCentral and Purdue University. The companies use the app to help support employees by enhancing morale, improving health, well-being and productivity via personal and professional help with the video calls.
Swaminathan says that personalized guidance that caters to each employee's unique needs creates transformative experiences for employees. Additionally, in remote and hybrid workplaces where people start to feel alone and isolated, group sessions build morale and improve employee satisfaction.