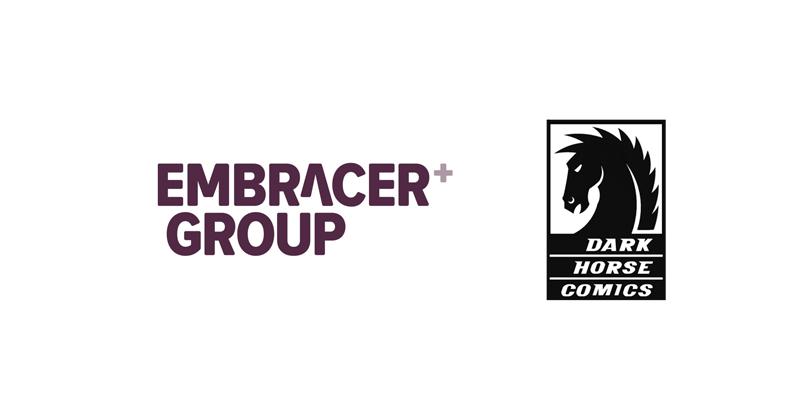 Comics Publisher Dark Horse Acquired By Swedish Game Company
Dark Horse Media, Milwaukie, Oregon-based publishers of Hellboy, Umbrella Academy, Sin City, Black Hammer and hundreds of other creator-owned comics series since the mid-1980s and a top-five publisher in the US comics industry, was acquired yesterday by Swedish firm Embracer Group, a holding company specializing in gaming and entertainment properties, which also just acquired game publisher Asmodee for over $3 billion. This development had been rumored for a while in the industry, particularly after Dark Horse had hired an investment advisor to investigate market opportunities.
According to the announcement, Embracer purchased 80% of Dark Horse from the Chinese investment firm that took a majority stake in the company in 2018, and 20% from founder/publisher Mike Richardson. The purchase price was not disclosed. In the deal, Embracer acquired Dark Horse Publishing, which produces periodicals, trade books, merchandise and games; Dark Horse Entertainment, the company's film and TV production arm that produces the Hellboy films, Umbrella Academy and Resident Alien among others; and Thing from Another World, a retailer with three physical locations and an online presence.
Based on the figures quoted in the announcement, Dark Horse generated just under $100M in revenue in 2021, with EBIT of around $14 million. Embracer projects earnings to grow to about $22 million by FY 23/24, as a result of synergies between Dark Horse IP and the capabilities of the other 9 gaming and entertainment companies in Embracer's portfolio.
Embracer Group sees the deal as key to "strengthen[ing] its transmedia capabilities by adding expertise in content development, comics publishing, and film & TV production." Though Dark Horse is known for its policy of empowering creator ownership, the company owns or controls more than 300 IPs, many of which Embracer Group sees as "attractive for future transmedia exploitation, including creation of new video games."
Richardson, a legendary figure in the comics business, will continue as CEO, along with the rest of his leadership team. "I can't express the excitement I feel as Dark Horse moves into this new chapter in our history," he said. "The synergies that exist with the Embracer network of companies promises exciting new opportunities not only for Dark Horse, but also for the creators and companies we work with. I've had a number of compelling conversations with Embracer CEO Lars Wingefors and I'm very impressed with him and what he and his team have built. I have to say, the future for our company has never looked brighter."
Bright or not, the future certainly looks different now that one of the beacons of independent comics publishing for decades is now firmly under international corporate control.