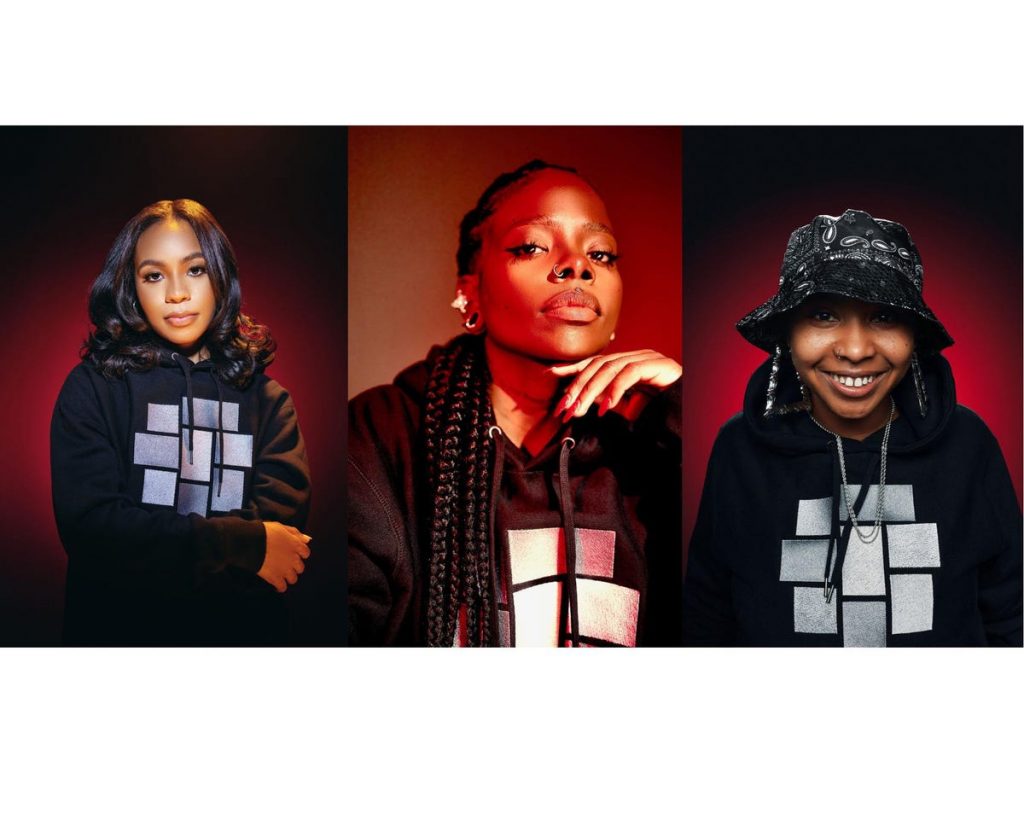 Collective Gallery Makes Waves With Trio Of New Female Artists
The Collective Gallery has been gaining traction as an exciting new way for talented photographers to take their careers to the next level. Inspired by the record label business model, Cam Kirk, Aurielle Brooks, and John Rose launched the Collective Gallery with the unprecedented mission to provide career development and financial support to talented photographers on his "label"
After nearly a decade in the industry, the Collective Gallery team recognized an unaddressed problem that was all-too-common amongst burgeoning photographers. While many artists had the talent and vision to succeed, they were often unable to access essential equipment, tools, and other resources to bring their concepts into reality. This led Kirk to develop a new vision for the photography industry that lowered barriers for young creatives. "Collective Gallery is one hundred percent rooted in creating a better landscape for photographers," Kirk told Forbes.
Now, at the Collective Gallery, young photographers have the opportunity to use cutting-edge technology in a creative environment to compete at the highest levels of the industry. In a Forbes interview prior to the COVID outbreak, Kirk said, "I wanted to build another complimentary company that can further assist in our mission of sustaining the photography industry and help pass the torch to other creatives like me."
Kirk also hopes to teach rising talent the value of creating a personal brand. Kirk himself has used his influence in the photography industry to not only secure lucrative creative campaigns, but also endorsements with companies such as Avion, Glenlivet, Jameson, and Martell. The industry titan has also developed groundbreaking methods for monetizing his creative work and merchandise. Now, he hopes to use his experience to guide talented photographers along the same path to brand recognition and financial success.
Despite being a brand-new and risky business model, Collective Gallery has enjoyed success, most recently celebrating bolstering the label's ranks with a trio of powerhouse creatives. The artists Ryder, Bre'Ann White, and Dani B have become the first female signees for the new label, bringing the total up to seven artists since the company's inception.
Ryder Brooks, known in the industry as "Ryder," has been using striking visuals and enthusiasm for color to tell stories since moving to Atlanta in 2016. Despite being new on the scene, the 21-year-old creative originally from Lansing, Michigan is a well-rounded artist that boasts an impressive client list, including Nike, Red Bull, Rico Nasty, Savage X, The Jimmy Fallon Show, and more.
Ryder's motivation as an artist is to capture the totality of her generation's legacy – including painful aspects. Her work balances joy and triumphs with loss and sadness to provide an honest representation of her subject matter. When added to her expert and unorthodox use of color, Ryder's work displays a refreshing uniqueness in the world of photography.
Bre'Ann White has been creating striking photographs and branding content for over a decade. Renowned as a fashion and portrait photographer, this Detroit native has traveled the globe shooting for clients in famed locations such as Southern France, Italy, New York, and Los Angeles. Her keen eye and unmistakable style have netted White exhibitions in the African American Museum of Philadelphia, the Arabic National Museum, Norwest Gallery, the N'Namdi Center for Contemporary art, and more. Her work has also been featured nationally in publications such as Essence, Teen Vogue, Harper Bazaar, Hour Magazine, and Netflix.
Bre'Ann is passionate about using her talent to "uplift my community and give a voice and platform to the limitless power and beauty of the black experience." In pursuit of this mission, Bre'Ann has executed social justice exhibitions, campaigns, and panels in her hometown of Detroit. Besides being a talented photographer and community advocate, White also specializes in creative management, concept development, and project budgeting.
Dani B is the final member of the new trio. A new name on the scene, Dani B has quickly captured the interest of world-class clientele and has become one of New York City's hottest photographers. Dani B's work can be found everywhere, from billboards in Times Square to some of the most popular magazines in circulation.
Dani B has also found success as a dramatic and creative portrait photographer. Her extraordinary use of light, design, and color has led to the development of a large portfolio of memorable and distinctive portrait projects.
When asked about their opportunity to join the Collective Gallery, Ryder believes consistency, preparation and timing attributed to her success and alignment. "I made it my mission to become an artist and being signed was always a part of the journey but being signed to the first ever photography label? Not to mention Cam is someone I've watched build their empire year by year – it feels a lot like alignment to me, this was meant to happen."
Ryder began working with big-name clients very early in her career, including a project in N.Y.C as Wisdom ATL's personal photographer during New York Fashion Week and shooting Red Bull's "Culture Clash with Freako Rico x Wish ATL" merchandise project in 2018.
New signee Dani B noted her process of cultivating positive thoughts, goal setting, and taking action to reach her desired outcome. "I manifested this. Prayed for this. Worked extremely hard for this. This moment and opportunity is truly monumental."
Finally, Bre'Ann White offered advice to new photographers to remember to be true to their purpose, vision, and passion. "I'm elated to embark on this journey as a signed artist with Collective Gallery to expand my territory as a Photographer and Creative Entrepreneur. As a black creator, my objective is to provide an authentic depiction of my surroundings while inspiring and collaborating with visionaries from my global community. Remember to 'Do what you love, and love what you do' always!"