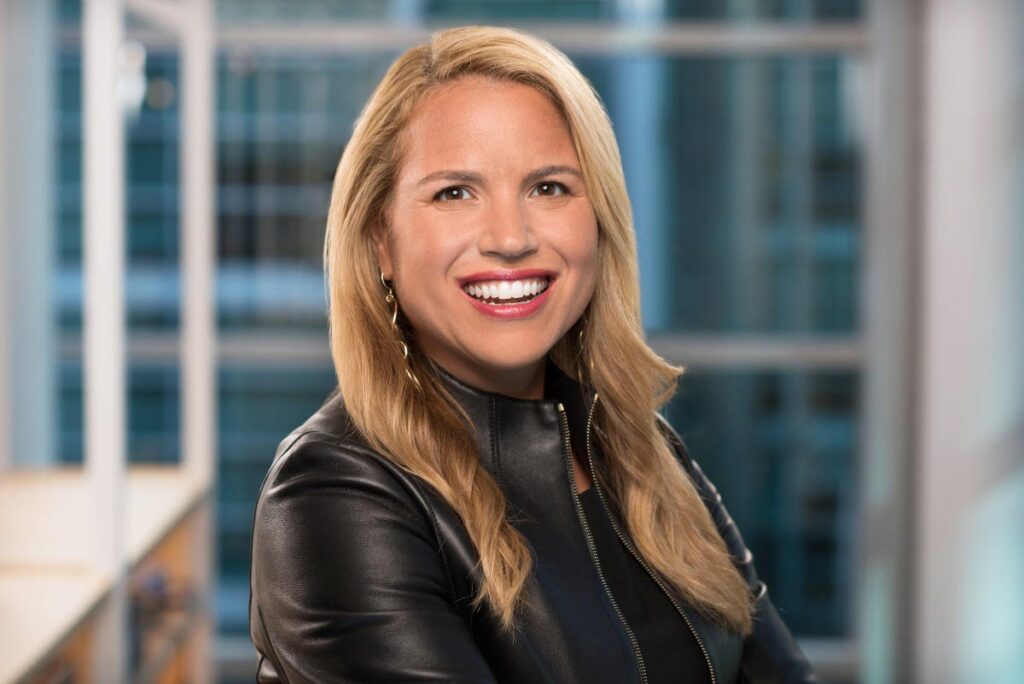 Christina Kosmowski, LogicMonitor's New Customer Centric CEO
Christina Kosmowski established her career creating customer success at hyper-growth companies Salesforce and Slack. We recently discussed her path and her appointment as CEO at LogicMonitor, the cloud-based infrastructure monitoring and observability platform provider.
Karen Walker: You previously held senior positions at Salesforce and Slack, and came to LogicMonitor as President in late 2020. How was the transition?
Christina Kosmowski: I'm a little biased, but I was very fortunate to be at two of the best SaaS companies out there. I spent 15 years at Salesforce, helping it grow from $20 million to almost $10 billion in revenue, and subsequently spent four years at Slack. At Slack I also saw massive hyper-growth as we scaled from $90 million to about $1 billion in revenue.
My focus has been helping scale through hyper-growth as a pioneer in customer success. I was on the ground floor of establishing customer success at Salesforce and did the same at Slack. It's long been a passion of mine – creating the ability to translate our products into business value for our customers and bringing customer centricity to organizations.
The decision to come to LogicMonitor was based on what I heard from CIOs. I just listened to what was going on for them, how digital transformation is affecting their companies. About a year ago, I could see pressure ratcheting up on CIOs because their technology stacks are becoming more complex. It's more important than ever to keep those stacks running and reliable, as well as providing transparency and visibility back to the C-suite. LogicMonitor supports that need.
Walker: What does it really mean to be customer centric?
Kosmowski: It's constantly asking, "What business value are we providing to the customer? How are we building product to provide that value? How are we serving our customers in a way that makes it easy to do business with us? How are we creating a seamless customer experience?"
It's not technology for technology sake. It's actually technology that's enabling and empowering value to our customers. Everything we do, we're looking at it with that lens.
The digital transformation acceleration in the last two years has put us in a great position to partner with CIOs and the C-suite. We focused on maintaining resiliency in their technology stack, which ultimately helps them deliver customer success to their customers.
Walker: You've announced 50%+ year-over-year growth, more than $150 million in annually recurring revenue for 2021 and you've just been appointed CEO. Congratulations.
Kosmowski: We're obviously thrilled with the momentum and growth we're seeing in the business. We're fortunate that the solution we provide is critical for the needs of our customers.
I've been partnering with the outgoing CEO, Kevin McGibben, who is moving into the executive chairman role. We share a common vision for the company. As we are experiencing this great momentum, the new role allows me continue to deliver value to our customers and accelerate our growth. This is something we've been working towards this entire past year.
I've also always wanted to be a CEO and I think that the work I've done around customer success, connecting all of the components of the company centered around the customer, is a great foundation for me.
Walker: What else is next for LogicMonitor? Beyond the financial plan.
Kosmowski: We're an IT data collaboration platform, so we ingest data from various sources – across the technology stack, the infrastructure, the networks and the applications. Then we use intelligence to look for patterns of anomalies and we're able to serve those into an alert or action, so that it can be proactively resolved. We're also able to present it on a dashboard so that we can really understand the ROI on company's entire technology stack.
The future vision is what we refer to as the self-healing enterprise – the technology becomes intelligent enough to predict any issues so that companies can have even greater resiliency.
Walker: The tagline for my consulting business is up and to the right, because that's the spot on the two by two matrix where we always want to be. As you think back on your career, was there a moment when you knew that you were moving in that direction?
Kosmowski: Growth mindset is very important. I think my job is never done. I'm constantly looking at how can we improve, evolve and adapt, especially with the current market conditions and rapid change.
Someone gave me advice early on about setting up my own personal board of directors. I worked for a long time for Maria Martinez, she's the COO at Cisco right now. She was a great teacher and mentor, helping me understand how to use data to make management decisions.
My 16 year old daughter is also on my board of directors – she helps me keep it real and ensures that I am bringing my authentic self to work. I've got people that work for me to help me see how I'm showing up as a leader. I think it's important to constantly surround yourself with people from all aspects of your life – people that can teach and hold you accountable in different ways.
This interview has been condensed and edited for clarity.