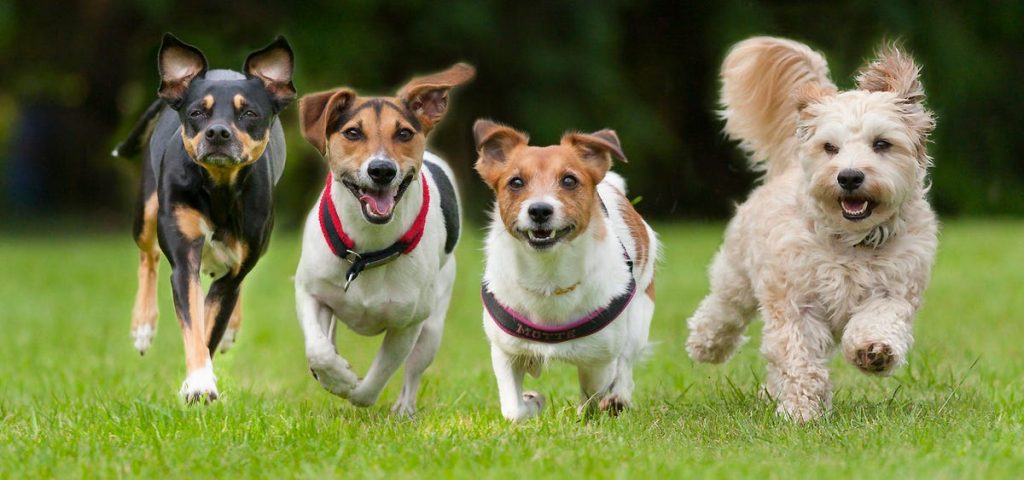 Chewy Grows Sales By 27%, But Can't Keep Pace With Expectations
Online pet retailer Chewy ran a great race during the second quarter, boosting sales by close to 27%, and increasing its active customer count by 21%, to over 20 million, but it couldn't keep pace with the more ambitious goals set by Wall Street.
Chewy missed expectations for earnings during the second quarter, and had revenues that were a hair below consensus forecasts, causing its stock to plunge by more than 10% when the company released its results after the market closed today. It also scared off some investors with a comment to shareholders that new customer acquisitions were running below the record levels achieved last year, during the peak period of pandemic lockdowns.
Chewy is one of the stocks that surged during the stay-at-home months of 2020, but that now faces tough comparisons to last year's record growth. The stock already was down more than 25% from its 52-week-high of $120 before the earnings release. It was trading at $78.94 as of 8 p.m., in after-hours trading.
The numbers in Chewy's favor include net sales in the second quarter of $2.16 billion, 20.1 million active customers, and sales per active customer of $404, an increase of 13.5%.
CEO Sumit Singh also told investors that the numbers show Chewy is gaining market share, and growing at a faster pace than the overall pet industry.
The number where Chewy badly missed the mark was adjusted EBITDA. It reported adjusted EDITDA of $23.3 million, while analysts had forecast adjusted EBITDA of $34.8 million. Net loss per share was four cents, versus consensus estimates for a net loss of two cents per share.
Singh, in a conference call with investors about the results, talked about factors that hurt earnings, including a labor shortage that required the company to offer higher wages and add benefits in order to attract workers.
Chewy, Singh said, has also been hit by unprecedented increases in the cost of online ads. The company saw 51% hikes with Google GOOG , and 47% with Facebook, the highest year over year increases ever, Singh said. Ad spending was $11 million over the company's forecast due to rising ad costs, a situation Singh expects to improve during the second half of the year.
Chewy is betting heavily on vets to help drive its long-term growth. Earlier this year it announced it was creating a marketplace, Practice Hub, for vets, that will allow them to sell prescription medicines to Chewy customers. The online retailer sees expanded health services as another way to become the one-stop site for all the needs of pet parents.
"Our research indicates one-third do not take their pets to the vet, or do not do so at a recommended frequency." Singh said. The Chewy initiatives "allow us to work with veterinarians as direct partners," he said. "We're building a eco-system where the pet, the vet, and the pet parent are all very much in the center of the equation and Chewy becomes an enabler to improve the experience and complete that journey."
The vets get access to 20 million plus Chewy customers, and access to Chewy's autoship program, which lets them earn revenue on repeat orders, Singh said. To date, the program is being offered to vets on an invite-only basis, to test it, but Singh said he plans to rapidly expand it to the 8,000 veterinary clinics Chewy is partnering with in its pet prescriptions business.
The number Chewy executives and investors seem to focus on most is the number of new active customers. Chewy executives noted that while new customer growth is down from the record levels of last year, it is still running above 2019, pre-pandemic levels, a positive sign.
Web analytics provider Similarweb, in a report issued prior to the earnings release, said desktop unique visitors to Chewy.com had decelerated in the first and second quarters, but that the rate of deceleration stabilized during the second quarter, and was not as steep as during the first quarter of this year.
"Despite a potential cooling off in the growth of the active customer segment, our data indicates that Chewy is strengthening its ability to turn web browsers into paying customers," said Ed Lavery, director of investor intelligence at Similarweb. The Similarweb report also notes, as Chewy executives frequently remind Wall Street, that Chewy's active customers tend to spend more each year they are a Chewy customer.
"Some skeptics may argue that the pet buying craze was a once-in-a-generation event due to the pandemic and will likely drop off in the next few quarters," Lavery commented. If that happens, it would be bad news for Chewy.
But Chewy executives, and many investors, are betting all those new pets will be around for years to come, and will be driving more and more sales each year.