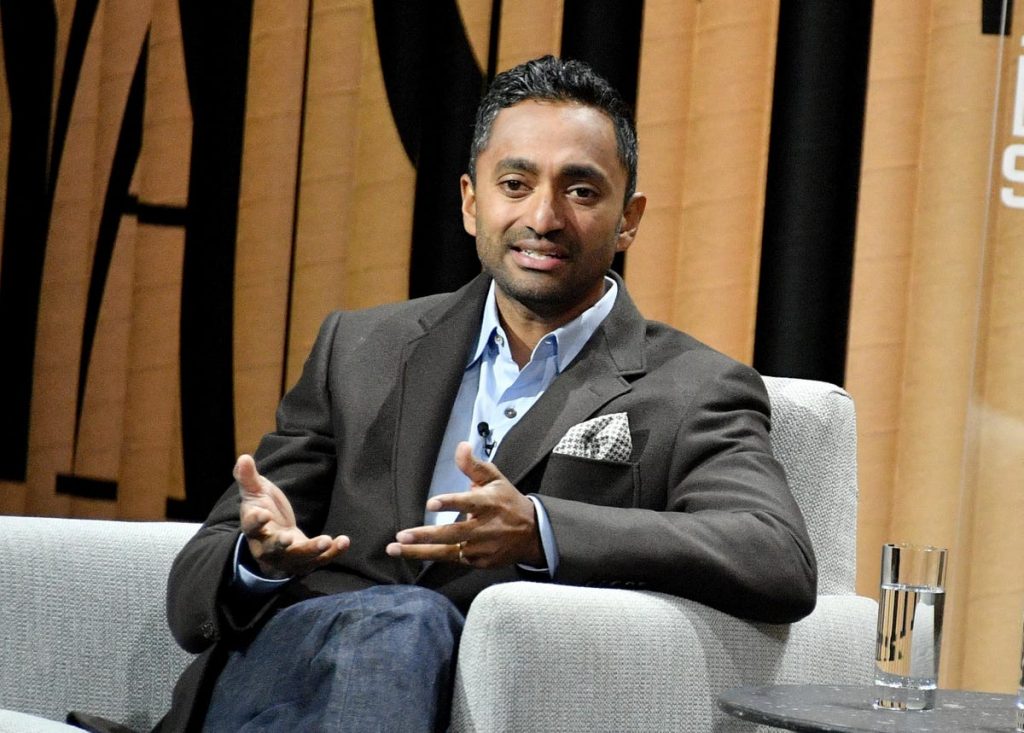 Chamath Palihapitiya's Social Capital Co-Leads Investment In Solana-Based Startup Syndica
Syndica, an infrastructure developer focused on scaling Solana blockchain's ecosystem, raised $8 million in seed funding to build the cloud infrastructure of Web 3.0.
Revealed exclusively to Forbes, the round, co-led by Social Capital, the Silicon Valley venture capital firm founded by billionaire investor Chamath Palihapitiya, Jump Capital, and Kindred Ventures, closed on October 22. Other investors include crypto billionaire Sam Bankman-Fried's firm Alameda Research, Solana Ventures, CoinShares, DeFiance Capital, Spartan Group, MGNR, Resolute VC, and Untamed Ventures.
The Houston, Texas-based firm was founded just a few months ago by brothers Ahmad and Danial Abbasi. Former researchers at cryptocurrency analytics firm Messari and decentralized exchange infrastructure company 0x Labs (both 0x Labs and Messari's founder Ryan Selkis also participated in the raise), they realized that the distributed iteration of the internet, otherwise referred to as Web 3.0, lacks the cloud infrastructure of today's Web 2.0, necessary for scaling. In their opinion, this is especially true for projects built on the Solana blockchain, which has seen an explosion of interest this year among users looking for a faster and cheaper alternative to Ethereum.
At a claimed capacity of over 50,000 transactions per second (tps), orders of magnitude faster than Ethereum's average 15 tps, the network is more amenable to volume-heavy decentralized applications and exchanges (DEXs). By total value deposited into these protocols, Solana trails only Ethereum and Binance Smart Chain, with $14.15 billion. Earlier today, Solana's token SOL was trading at an all-time high of $232.04, outperforming ether by more than a 1,000% on the year. That said, the blockchain's stability was called into question after a 17-hour outage in September.
Starting with Solana, Syndica aims to provide this missing middle layer of Web 3.0 via what is known as Remote Procedure Call (RPC) nodes, servers that allow decentralized applications read and write data to a blockchain. "We evaluated different RPC services in the landscape and realized that nobody was tackling this from a distributed scalability type of view," says Syndica's CEO Ahmad Abbasi. "We're trying to take away all the complexities from the end users and provide them with one single layer, which they can use to communicate to the blockchain in a very scalable way." In addition, the startup is rolling out a suite of tools and APIs for developers, including advanced logging, audience and RPC usage analytics.
"The idea is to be the cloud of Web 3.0," says Danial Abbasi, and investors recognize the opportunity. Chamath Palihapitiya, CEO of Social Capital, noted in a statement that "Syndica is making it as easy to build in the Solana ecosystem as it is to build in Web 2.0."
The company's product is currently operating in a private beta version. The founders would not share the names of their initial clients but said they include "several top projects in the Solana ecosystem as well as a few legacy financial services firms." Public beta is expected to launch in three to four weeks, and the actual product—in the first quarter of next year.
With a push from venture capital powerhouses of the likes of Andreesen Horowitz (a16z) and Reddit co-founder Alexis Ohanian' Seven Seven Six, Web 3-focused companies have been accumulating capital at a whopping speed, raising more than $300 million in the third quarter, according to crypto fundraising data provider Dove Metrics. Last week, "Amazon Web Services for blockchain" startup Alchemy raised $250 million in a Series C funding round, led by a16z, that values the company at $3.5 billion, thus making it one of the vertical's first unicorns.