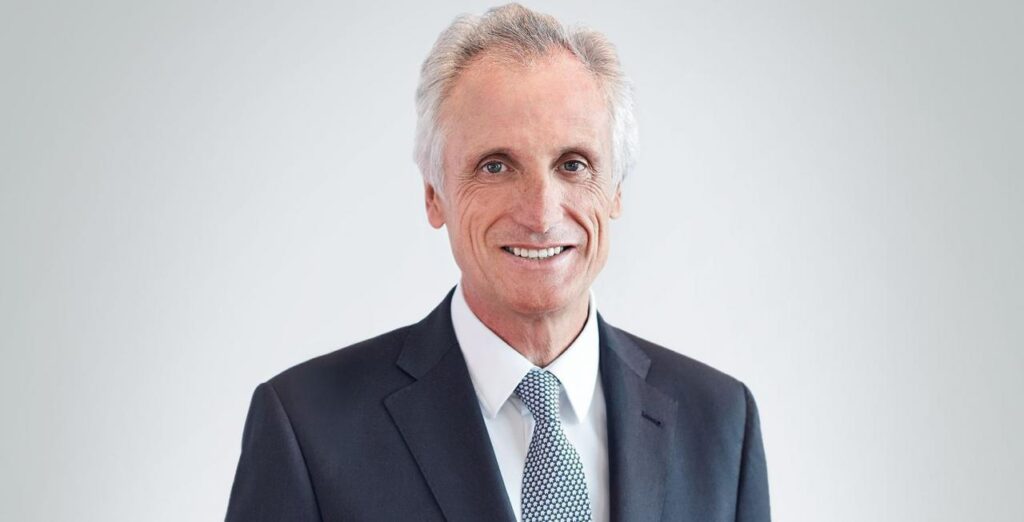 CEO Of World's Biggest Airport Retailer To Be Replaced By Former CFO
Julián Díaz, the CEO of Swiss travel retailer Dufry is leaving his role after leading the global business for almost two decades. He will be replaced by his former chief financial officer Xavier Rossinyol, who until October 2021 was the CEO at global airline catering and foodservice provider Gategroup.
Monday's announcement pushed the share price of Dufry, the leader in the airport retail channel, down 3% to a new low for this year.
Díaz will step down from his post at the end of May "and will not stand for reelection as a member of the board of directors at the 2022 AGM" noted Dufry in a brief statement about the leadership change. Rossinyol begins his new role as CEO from June 1 but will join as 'designated CEO' and a member of Dufry's global executive committee on March 1 to ensure the transition is a smooth one.
In a statement, Dufry's Chairman Juan Carlos Torres described Díaz as "the driving force of the group's development", adding: "I am very pleased to have Xavier back as our new CEO. His unparalleled industry experience, leadership skills and strategic vision will enable Dufry to recover further from the Covid-19 crisis and accelerate short- and long-term value creation."
It appears that the handover may have been planned for some time. Last September it was announced that Rossinyol would leave his role as CEO of Gategroup by the end of October 2021—after a six-year stint—to allow Gategroup's CFO Christoph Schmitz to take the reins there from November. Rossinyol departed Gategroup at the end of January 2022 after supporting the transition and will be part of the Dufry top team from next week.
Ready to address "long-term challenges"
Between 2015 (when Rossinyol joined) and 2019, Gategroup grew its revenue from CHF3 billion to CHF5 billion ($3.3 billion to $5.5 billion), enlarging the company's customer base to over 300 globally and expanding its footprint to more than 200 locations in at least 60 countries. In the course of this expansion, the group incorporated Servair in 2017 and LSG Europe in 2020, developing strategic partnerships with Air France and Lufthansa.
During the ensuing Covid-19 pandemic, and the near-global air travel shutdown in 2020, Gategroup, with support from its shareholders, lenders and bondholders, completed a comprehensive financial restructuring and also accelerated expansion into adjacent, non-aviation markets.
As such, Rossinyol comes to Dufry with a strong track record of growth and managing the pandemic in what have been crisis times for travel and airport food retailers. On joining Dufry, Rossinyol said: "Dufry is a great company, with an amazing team of experienced and dedicated professionals. We have a strong financial position and enough liquidity to address the short-term recovery. We will re-energize growth and address the long-term challenges of the industry and the group."
Díaz's powerful legacy
Xavier Rossinyol is very familiar with Dufry. He was part of the company's management team from 2004 to 2015, first as CFO until 2012, and then as chief operating officer EMEA and Asia until 2015, before departing for Gategroup.
Díaz was instrumental in turning Dufry into the world's biggest airport retailer. After joining the company as CEO in 2004 via its acquisition by private equity group Advent International, he executed a relentless strategy of global expansion and growth. The company was listed on the Swiss stock exchange in 2005 and a year later it spun off its South American business through an IPO.
With a penchant for acquisitions, several took place around the globe from the Caribbean to the U.S. notably the 2008 acquisition of Hudson Group, which was later listed and then repurchased in 2020. After 2008, further acquisitions followed in Latin America, Russia and Greece. Díaz's biggest coups were to scoop up Switzerland-based rival The Nuance Group in 2014, followed swiftly by World Duty Free in the U.K. in 2015, which made for a very complex and lengthy integration process.
Nevertheless, these two acquisitions pushed Dufry's top line from $3.9 billion in 2013 to $8.5 billion by 2016 (at today's rates). At its peak, Dufry's revenue reached $9.7 billion in 2019 before dropping back to $2.8 billion in 2020 as a result of the pandemic's devastating effect on air travel.
Díaz commented: "I am grateful for the opportunity I had to lead Dufry over the past 18 years and to contribute to its impressive growth. I thank the board of directors, the shareholders, suppliers and partners for their trust and support, with special thanks to all my colleagues of the global executive committee and our employees. I very warmly welcome Xavier back as new CEO. His unique experience will be a perfect match to lead the group to its next phase."
Dufry is due to present its 2021 results on March 8 and Díaz will lead the presentation alongside CFO Yves Gerster, according to the company's website.