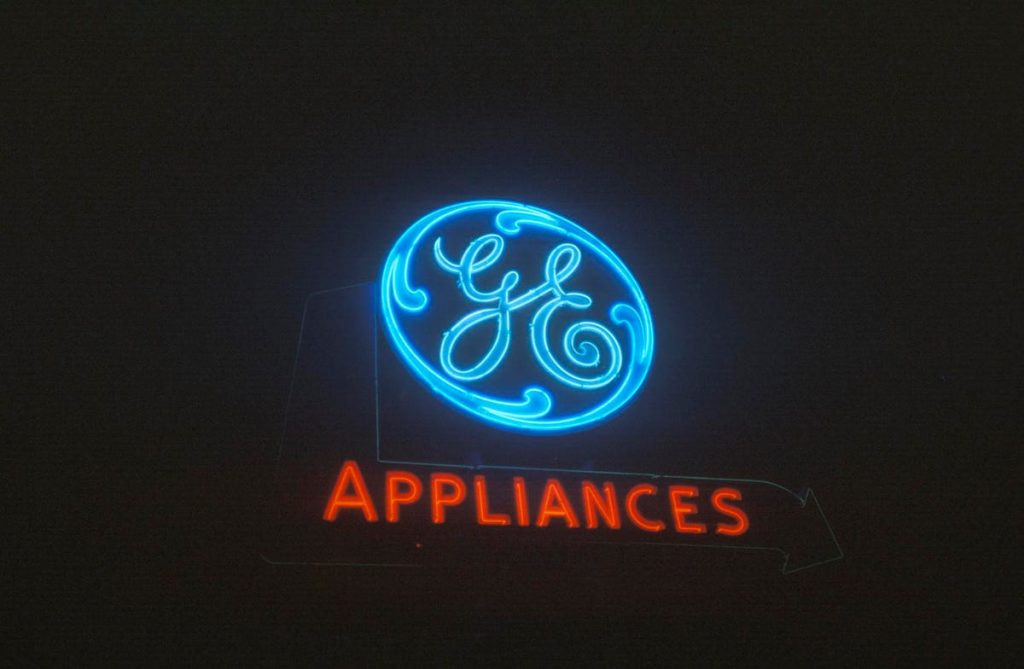 Careers Weekly: The Conglomerate Isn't Dead, Why Diversity Training Doesn't Work And More
Here is this week's Careers newsletter, which brings the latest news, commentary and ideas about the workplace, leadership and the future of work straight to your inbox every Tuesday. Click here to get on the newsletter list!
Hello Forbes Careers readers,
Do you call something a trend when it's been going on for decades?
That's the question at hand with the news that at least three major old-line companies—General Electric, Johnson & Johnson and Toshiba—are planning to break themselves up.
On Tuesday, General Electric announced it would be splitting itself into three companies over the next couple of years, eliminating the iconic GE of the past that offered everything from light bulbs and jet engines to mortgage loans and TV shows. Johnson & Johnson and Toshiba were next, with the diversified healthcare company saying it would shed its famous consumer business while the electronics maker announced it would be breaking into three companies focused on infrastructure, semiconductors and devices. The news followed IBM's news just a week prior that it had completed the separation of its managed infrastructure services business, with the spinoff now trading as its own company, Kyndryl.
But they are moves that are a long time coming. "GE's kind of the last one at the party, so to speak," John Joseph, a professor of strategy at the University of California, Irvine's business school, told me in an interview last week. Conglomerates, which came to power in the 1960s and '70s, have been breaking up for decades. "It's the end of a chapter rather than the start of one." He was hardly the only one to say conglomerates were dead.
Yet two Forbes contributors argue the conglomerate model isn't over—it's just taking different forms. Howard Yu, a professor of strategy and innovation at IMD Switzerland, published a smart piece describing how companies like Amazon and Microsoft are part of a third wave of conglomerates that are held together not by offering a discount to investors, or supposed management wizardry, but by "digital glue" and "their prowess in managing data flow." He writes that "from this angle, the story of GE, J&J, and Toshiba is simple to understand. Their disparate businesses have no relevance to each other because their data remain siloed. They have failed to imagine how to unleash their knowledge across different divisions."
Christian Stadler, a professor of strategic management at Warwick Business School, makes a similar argument, comparing IBM's move to shed businesses and Microsoft's increasingly diversified positions. "In the platform era, the opportunities to leverage customer relationships will grow even further," he writes. "Amazon is perhaps the most effective firm in this regard. In the words of Jeff Bezos: 'When we win a Golden Globe, it helps us sell more shoes.' "
Whatever the strategy, these newly distinct companies have their work cut out for them. Contributor George Bradt weighed in with what each of these spinoffs must do to create their own cultures. Shame on these new firms, he wrote, if they don't "take the opportunity to accelerate through points of inflection by resetting strategy, organization and operations." Culture, Bradt writes, "is the only sustainable competitive advantage."
Cheers,
Jena
---
Featured Story
GE Groomed Insiders For Years. An Outsider Is Finally Breaking It Apart.
General Electric Chief Executive Larry Culp—the first external CEO to run the iconic company in its 129-year history—announced November 9 he would finally break up the languishing industrial giant. As a non-GE lifer, he is unattached to the company's history and unencumbered by a career building its businesses, factors that can make it harder for insiders to make the same strategic moves.
---
On Our Agenda
What we're watching this week
Retail earnings: Walmart, Target, Home Depot, Lowe's and more announce earnings this week, offering a snapshot of how these big retailers are doing as we head into the all-important holiday shopping season.
Speaking of retail: Black Friday shopping and sales are in full swing, starting earlier this year due to supply chain concerns. More are sure to arrive in the coming week after Walmart and Target rolled out their deals on Monday.
An eye on vaccine mandates: On Friday, the U.S. Court of Appeals for the Fifth Circuit reaffirmed an earlier halt of the Biden administration's rules for employers regarding vaccine and testing requirements. Then on Monday, the U.S. Chamber of Commerce recommended businesses proceed with the requirements despite the halt. With a range of business trade groups filing lawsuits against the mandate, we're keeping an eye on the court's next move. December 5 is when large employers will need to start asking unvaccinated employees to wear masks if they aren't already.
---
Take Five
Five essential stories about work, careers and leadership from around the web
A range of CEOs—including those at PwC, Upwork, Kate Spade and IBM—spoke with the New York Times for a piece that looks at how they're thinking about the future of the office and how they plan to bring their workers back together. "I do miss meetings in which you can stand up and go to the whiteboard and draw what you're thinking and have others look at it," Sundar Pichai, the chief executive of Google and its parent company, Alphabet, said.
Research finds that people switch screens an average of 566 times a day, and it takes us an average of 25 minutes and 26 seconds to get back on task, the Wall Street Journal reportsin this look at what all those messaging alerts are doing to our focus, our attention and our productivity.
Paternity leave drew criticism from some conservative pundits during Treasury Secretary Pete Buttigieg's time off. But plenty of companies are seeing real rewards from offering dads generous paid leave, HR Dive reports.
Psychologists advise a slow return to normal life in the rest of society, writes author and strategist Rahaf Harfoush in Harvard Business Review. The same easing back in approach should go for returning to the office, too.
With "critical race theory" the politically charged controversy in the education sphere, teaching people about systemic racism will fall more to employers, writes S. Mitra Kalita in Time.
---
Book Club
The latest reads on work, leadership and careers
Smart, insightful and written for top executives, Bias Interrupted (November 16) is the latest book to emerge in the wake of last year's corporate racial reckoning and increasing focus on diversity, equity and inclusion.
Written by Joan C. Williams, professor and director of the Center for WorkLife Law at the University of California, Hastings, the book argues that diversity training typically doesn't work and many diversity "programs" aren't effective because they are designed more to help women, people of color and other underrepresented groups navigate corporate systems, rather than to help executives change the systems themselves. Yet if they approach these human resources systems—hiring, performance appraisals, promotions—as "bias interrupters" and measure them like they would other business systems, they'd come closer to driving real change.
Key quote: After George Floyd's murder, many companies held town halls for open dialogues on race and diversity issues, surfacing tough issues and personal experiences with race that had rarely been talked about in the workplace before. But talking about issues isn't enough, Williams says.
"It may increase the sense of belonging among people of color but sincere conversation is not an effective organizational change model," she said in an interview. "If companies face diversity challenges, typically it's because they have bias constantly being transmitted through their basic business systems—through hiring, through who gets access to opportunities. You need to fix the systems. A sincere conversation won't do that."
---
Work From Home
Forbes contributors on working remotely – and working smarter
For some, remote work is coming to an end. Hearst's magazine employees are taking action to keep it going.
A hybrid work environment is new for many people. Here are tips for making it succeed with your team.
The ability to work remotely could open doors for a new age of directors and creatives.
---
Learn To Lead
Forbes contributors on managing, leading, mentoring and navigating organizational issues
Striving for perfection could be keeping you from being a great leader. Here's how to change that.
A humble attitude can help leaders stand out with their team.
As leaders strive for a better future, they need to admit what they don't know.
---
Find Your Balance
Forbes contributors on work-life balance, stress, taking vacations and juggling it all
Experiencing burnout? Here are ways to start recovering from it.
The growing use of technology in the workplace has begun to impact workers' well-being.
Is the 'Great Resignation' actually a mass retirement?